Wentworth Woodhouse stables open for tours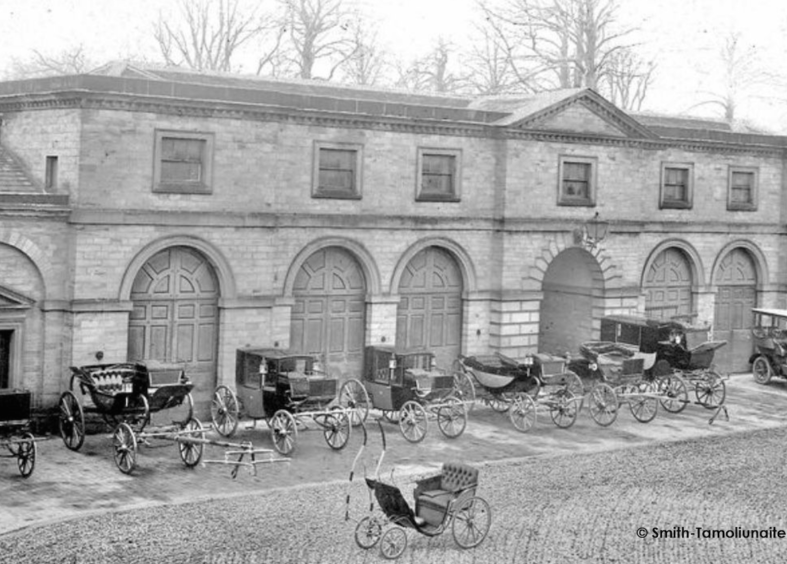 The huge complex boasted stables for 84 hunting, riding, and carriage horses. There was a riding school, a saddlery and an inner courtyard with a huge fountain supplying water for the horses. It's rumoured the fountain was filled with wine or beer for tenants to enjoy during birthday celebrations for the Earls Fitzwilliam. Grooms and stable boys slept in small rooms above the horses and house gardeners also lived on-site.
Although some horse stalls remain, there is little evidence of the equine past. Carriage houses became garages. Parts of the building became the estate offices from 1933 and there was much redevelopment in the 1940s and 50s by the British Army, who had a base there and used The Riding School as the NAAFI restaurant. After the war, the site was altered again to accommodate the Lady Mabel College of Physical Education. Rooms for drama,English lessons and arts and crafts sessions, physiology and biology laboratories, a sports hall and gymnasiums were created there.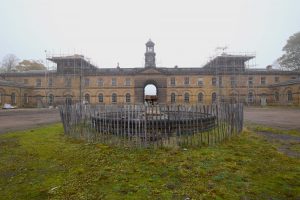 Today, the stable block is virtually derelict. Future plans are underway, but their new life is still years away. In the last few years film crews have used the Stables for their productions. The BBC created a sitting room for the BAFTA-winning series Jonathan Strange and Mr Norrell in 2014/15, and ITV staged a toy shop for an episode of the series Victoria.
Gardeners now shelter there again though – the Trust's garden volunteers, the Tuesday Wellie Wangers, the Wednesday Bramble Bashers and a team from Artworks South Yorkshire, have a cabin there for tea breaks and shelter on rainy days.
Hour-long tours of The Stables run daily in normal, non-Covid times. Visitors with mobility issues are advised the tour covers a large area and includes numerous steps. Tickets can be booked on the Wentworth Woodhouse website listed below. National Trust members and their children get a discount.