Undoings: Contemporary Art at Glynde Place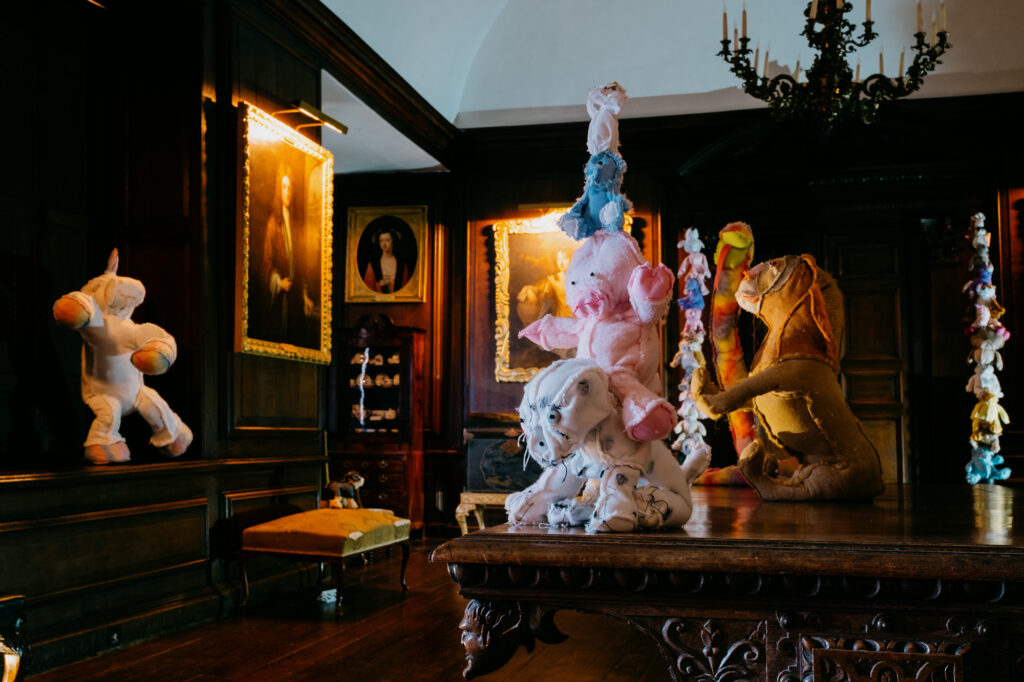 Glynde Place welcomed a record number of visitors last weekend to its new contemporary performance and sculpture exhibition by Isobel Smith. Following the success of their event last year the house have once again thrown their doors open to show contemporary art and visitors have the opportunity to see the historic home in a new light.
"This is by far one of the most extraordinary works of art that I've seen for a long time. The work in the house challenged and complimented the setting so completely that I'll never see a 'stately home' in the same way. "
Visitor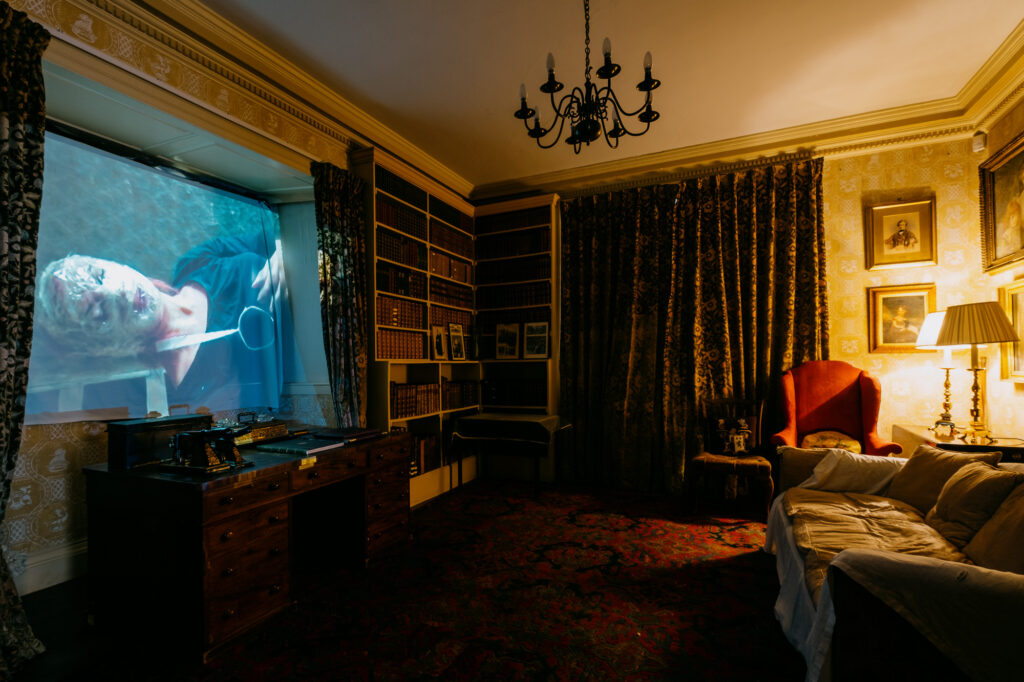 Glynde Place is an Elizabethan country house in East Sussex with a long history of artistic patronage. Its current owner Viscount Hampden and his family are keen to encourage new audiences and reveal hidden stories of the house. Much of the work on display connects with the rich history of Glynde Place and spark dialogue between the past and contemporary issues.
"We are delighted to be continuing our programme of contemporary arts in the house. Isobel Smith is known for her striking and surprising installations and performance work, and its great to see the house from a totally new perspective. Her live performance completely mesmerised me."
Francis Hampden 7th Viscount Hampden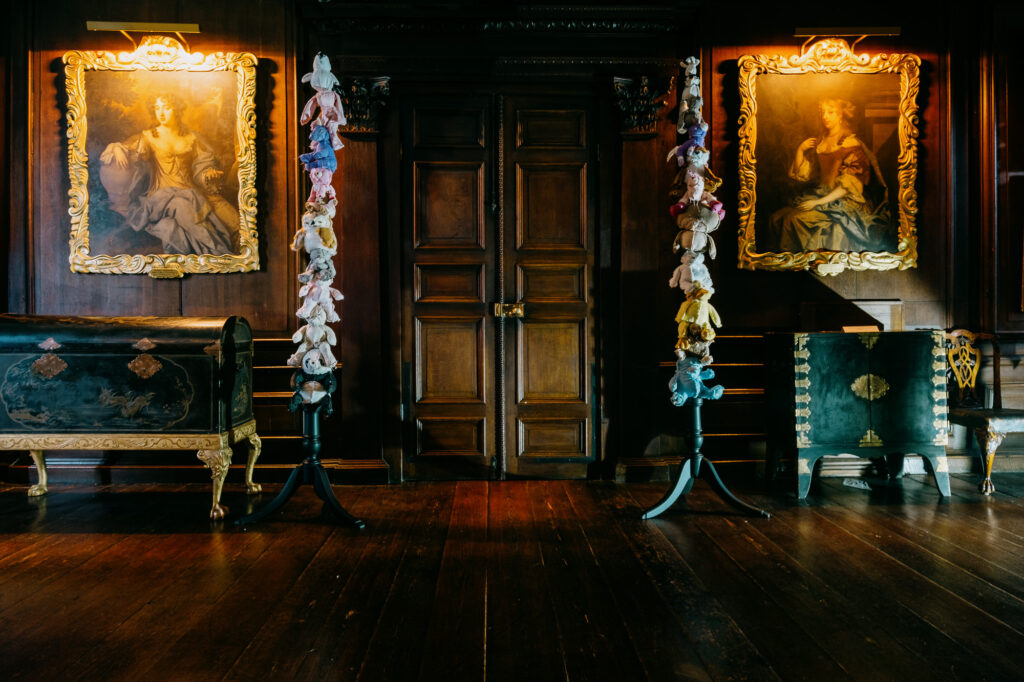 In this solo exhibition Isobel Smith unpicks the rational and shakes off her tamed and civilised self. In the heightened environment of Glynde Place, familiar objects and actions are investigated in an invitation to reconnect with the nonhuman world through contemporary performance and sculpture.
"I want to challenge, engage and excite visitors. It is more interesting, but less forgiving to put contemporary art into a historical setting."
Isobel Smith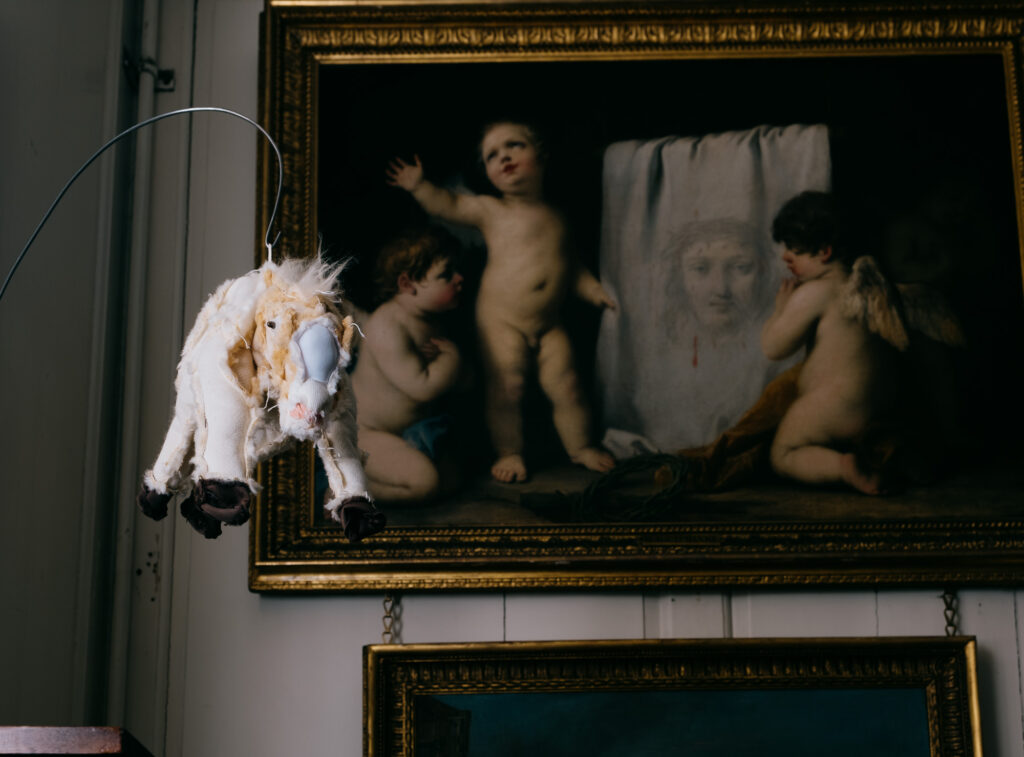 Isobel Smith is an artist, experienced mentor and Member of the Royal Society of Sculptors. She has exhibited extensively and has works in both public and private collections including the Saatchi Collection. She has performed at the Tate Modern and at Performance Festivals in the UK and abroad. Her artistic practice crosses sculpture, performance and moving image, inhabiting a flickering state between rational and non-rational realities.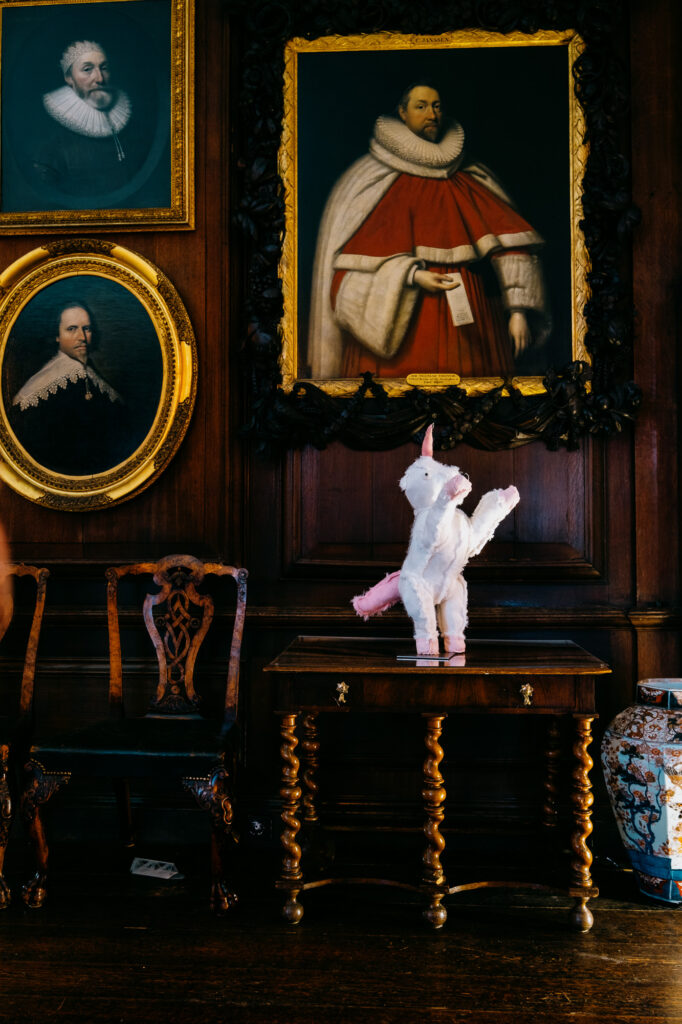 The exhibition continues 25 & 26 September and admission is free. Advanced booking is advised http://tinyurl.com/undoings2021 or drop in tickets available on the day.
Photo credits: Graham Carlow
Become a Historic Houses member
Explore the nation's heritage from just £65 per year.
Hundreds of the most beautiful historic houses, castles, and gardens across Britain offer our members free entry.
Also: receive a quarterly magazine, enjoy monthly online lectures, get exclusive invitations to buy tickets for behind-the-scenes tours, and take up a range of special offers on holidays, books, and other products you might like.