Silent Footsteps at Kiplin Hall and Gardens: New Exhibition for 2022
Silent Footsteps; explore untold stories of domestic service at Kiplin Hall and Gardens this spring
The table is set. Laid with nine plates, representing some of the servant roles in this historic house. In life the servants and staff of Kiplin Hall moved through the house silently undertaking their duties. We see traces of them in the historical record through things like accounts ledgers and diary entries. Then and today, they are shadows, without whom Kiplin Hall could not have existed and thrived.
From butler and housekeeper, to maid and postboy, people made great houses like Kiplin Hall run smoothly for their wealthy owners. Silent Footsteps shines a light on the lives of the people who worked at Kiplin in the past. Exploring their duties and tasks through objects from the Annie Marchant Kitchen and Dairy Collection. Through research we have glimpsed more about the lives of these individuals, their families, and ties to the local community.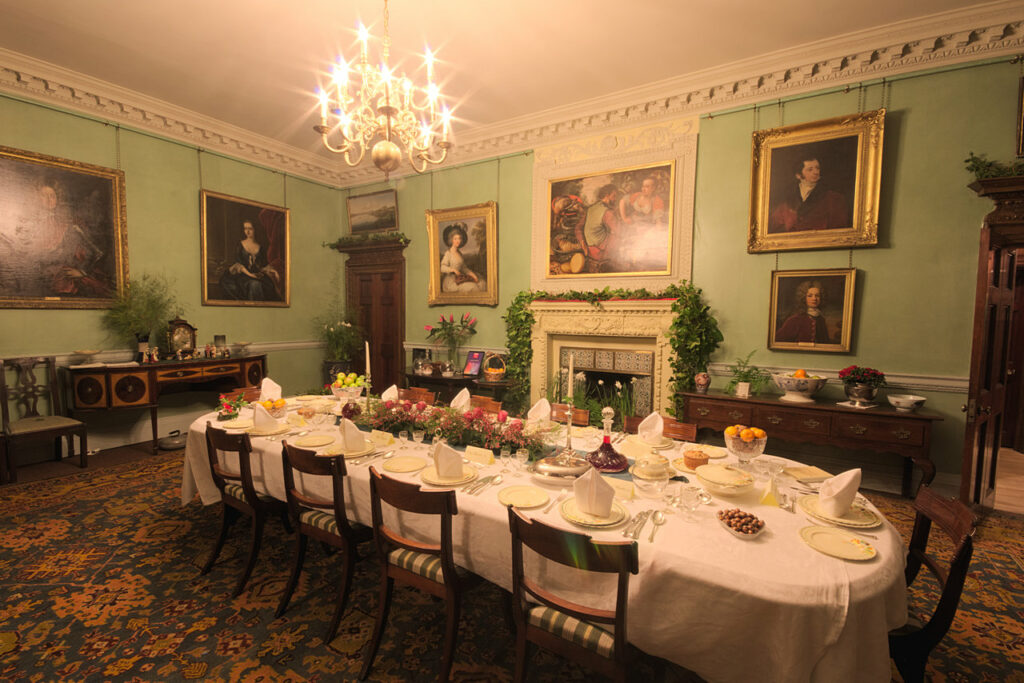 Learn about people like Elizabeth Wheatley the housekeeper from 1845 to 1851 who married the local draper, John Tutin. Alongside expectations of hard work, life for some much-loved staff was good. The rules were bent on occasion, like for butler John Alton. John worked at Kiplin for 50 years from 1808, living out with his own family in an estate cottage. Butlers were normally required to live in the house, without a family of their own, to be on hand at all hours.
Looking back into the duties of maids we can see the extravagances of the wealthy owner families. Ice cream in the 1800s, elaborate pies made in copper moulds, imported coffee & tea, and sweet treats. Valuable items like coffee, wine, and even the dinner service itself, were kept under lock and key to be manged by senior staff. Many of these indulgences can still be enjoyed today in the Tea Room, currently shortlisted for an award from the Flavours of Herriot Country.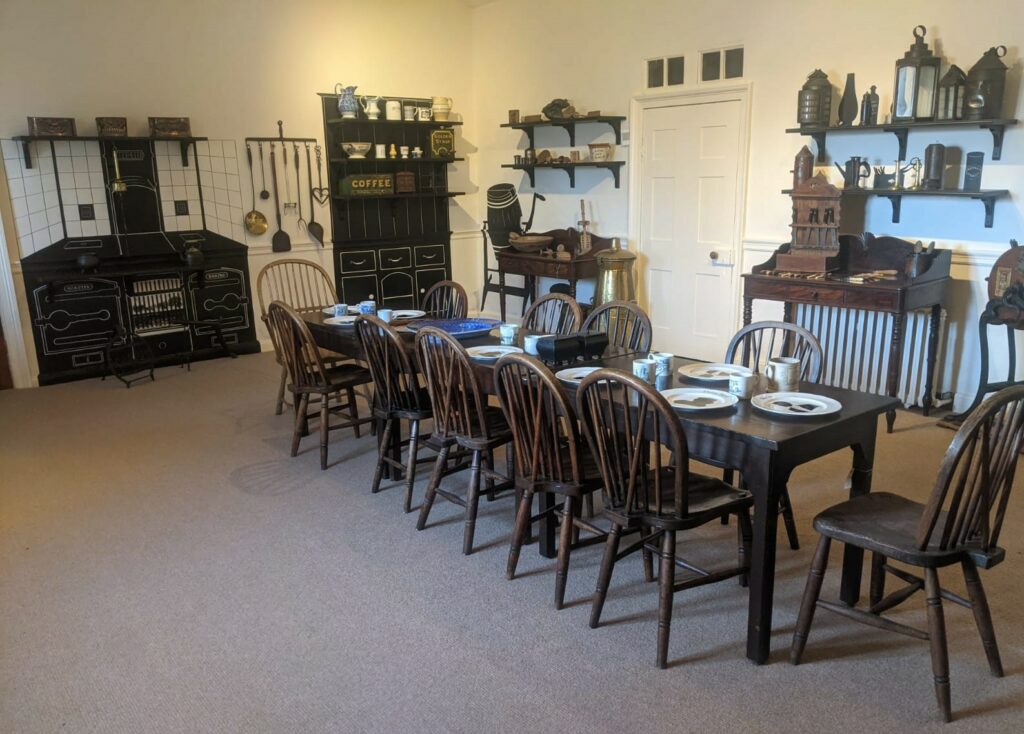 Objects in the exhibition are displayed in thought provoking silhouettes of domestic furniture hand painted by local artist Sarah Jarman. The black backdrop a metaphor for the lives of the staff. Lived in the shadows, their duties carried out quickly and quietly. Today these untold stories have a shadowy nature in the historical record, giving us only glimpses into the day to day lives of the people who worked at Kiplin Hall.
Silent Footsteps opens to the public on Friday 11th March and is included with standard admission, day and annual tickets available. Kiplin Hall and Gardens is open 6 days a week, closed on Thursdays. Please note this exhibition is on the 3rd floor and is only accessible via the stairs. For more information visit www.kiplinhall.co.uk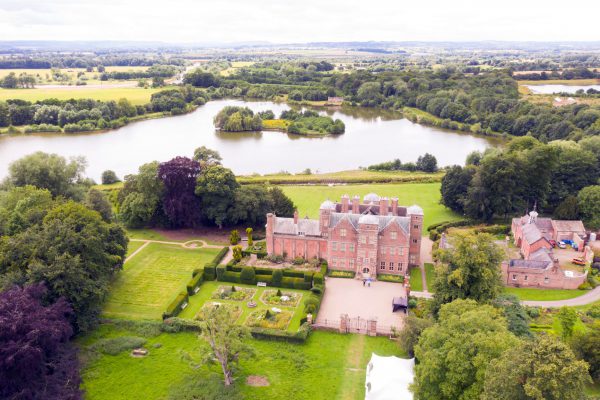 Free for members
Scorton, Richmond, North Yorkshire, DL10 6AT
Become a Historic Houses member
Explore the nation's heritage from just £65 per year.
Hundreds of the most beautiful historic houses, castles, and gardens across Britain offer our members free entry.
Also: receive a quarterly magazine, enjoy monthly online lectures, get exclusive invitations to buy tickets for behind-the-scenes tours, and take up a range of special offers on holidays, books, and other products you might like.