Policy Round-Up: April 2021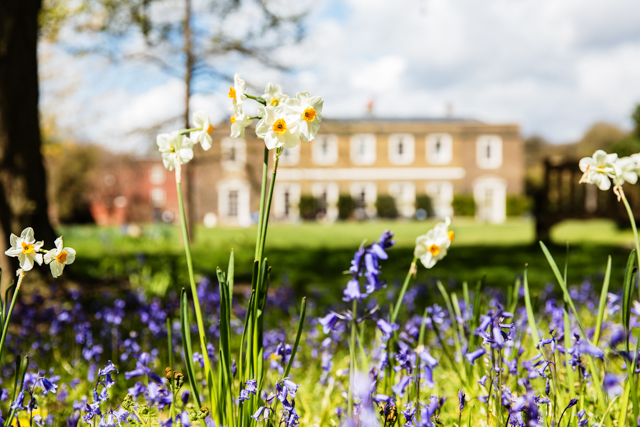 The UK gradually began to ease out of lockdown this month. England entered Step 2 of its roadmap on 12 April, meaning holiday accommodation has reopened for household groups, and non-essential retail, outdoor hospitality and some outdoor events have restarted. In Scotland, indoor attractions such as historic houses and castles were allowed to reopen from 26 April, and weddings and receptions are now able to take place for up to 50 people. The Welsh Government announced that it would relax restrictions earlier than anticipated, thanks to a drop in the number of virus cases. In Wales, two households will be able to bubble together to meet indoors from 3 May rather than 10 May, and outdoor receptions for up to 30 people can now resume, after the date for weddings was brought forward.
Our member places have welcomed an increase in garden and holiday accommodation visits, but some grey areas in the regulations continue to cause particular problems for historic houses in England that depend on weddings. We are represented on the UK Weddings Taskforce's Council of representatives, so that we can participate in the weddings industry's efforts to raise the political profile of the damage being caused to the weddings sector by the restrictions.
Throughout April, we have been gearing up for the Holyrood and Senedd elections on 6 May, for which we have prepared a new suite of policy cards setting out our priorities and recommendations for the incoming governments. As campaigning entered its final fortnight, we have been busy ensuring prospective candidates are aware of the economic, social and environmental impact of historic houses and gardens. You can read our Scottish policy card here, and our Welsh policy card here (with a Welsh language version here). We continue to encourage member houses to write to their local candidates to share these messages; if you would like a template letter please get in touch with the policy team.
Earlier this month we were pleased to see new legislation come into force that temporarily removes the need for planning permission when putting up a marquee or other moveable structure in the grounds of a listed building. This measure is designed to support hospitality businesses and historic visitor attractions, and allows temporary structures to be kept in place for the remainder of the year. The inclusion of historic visitor attractions is a direct result of the representations that Historic Houses has been making to MHCLG. We hope this will be a useful measure for many member houses looking to expand their retail, café and event spaces, facilitate social distancing, and provide covered open-air seating when needed.
Elsewhere, we've been responding to a couple of consultations on Destination Management Organisations (DMOs) and Scotland's new Heat Strategy. DCMS are undertaking a root and branch review of DMOs, to which we are responding with a call for tourism businesses in smaller and more rural areas to be better supported by their DMOs. In Scotland, the new Heat Strategy sets out plans to reform EPCs to better address carbon emissions, and involves an ambitious target of bringing all homes up to EPC C by 2035. Whilst the consultation commits to working closely with HES to determine what provisions should be made for historic buildings in this time frame, we are calling for owners and landlords to be consulted throughout the process, for the cashback scheme to be extended to historic buildings, and for an exemption scheme to be considered for listed buildings where retrofit is damaging or unaffordable.
Lastly, but certainly not least, there was good news on Good Friday for member properties that were successful in securing funding under Round 2 of the Culture Recovery Fund for Heritage.
Emma and Lydia, the policy team