Outdoor activities at Bowood House this Summer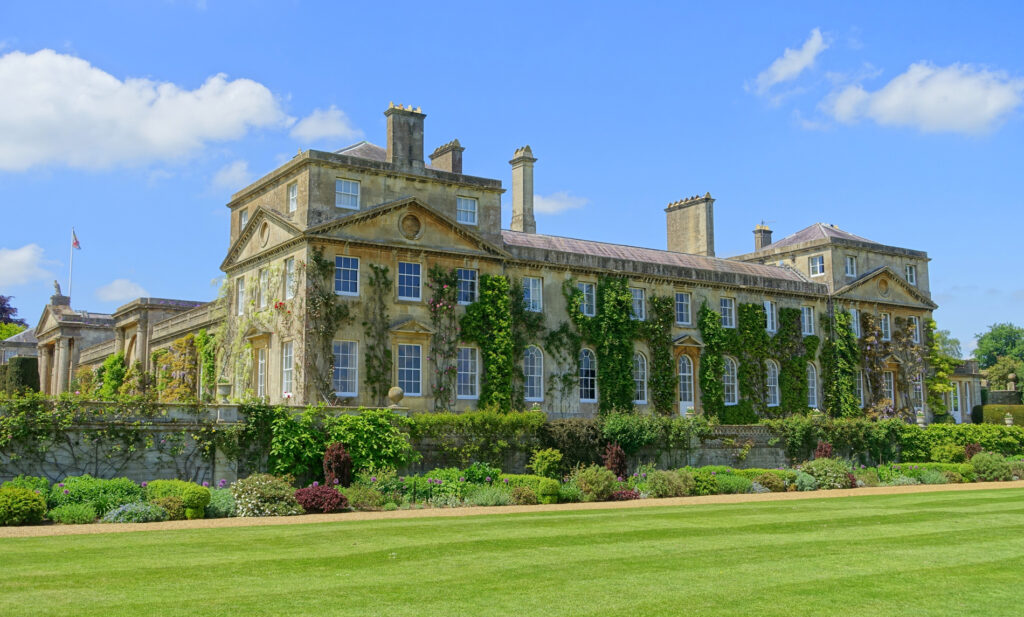 Bowood House & Gardens (between Calne and Chippenham) is delighted to provide a picturesque and wide, open-spaced setting for a wonderful variety of outdoor events, appealing to all ages, this summer. Within its 2,000-acre 'Capability' Brown parkland, recalling scenes filmed here for Sanditon, Poldark and the Downton Abbey film among others and having Bowood House as a striking backdrop, a compelling line-up of events and activities awaits. The following are selected highlights of Bowood diary dates from now and into September:
Crafty Gardeners' Workshops: a series of seasonally-inspired, half- and full-day workshops return to the Gardeners' Bothy at Bowood House, including Wednesday 4th August's Creative Plans and Wednesday 15th's September Autumn Flower Arranging eventbrite.co.uk/e/garden-planning-design-at-bowood-house-tickets-118182786897
Giffords Circus: Thursday 15th– Monday 19th July. A new attraction for Bowood as the circus' 2021 'The Hooley' tour covers the South West. 'I held the jewel of my childhood up to my eye, and through it I saw ponies and a dressing-up box and a tent, and that was Giffords Circus.' So enduring and popular is Nell Gifford's vision that this event sold out some time ago.
Classic Ibiza Friday 23rd & Saturday 24th July: The outdoor music concert returns for its fourth year at Bowood, for the 'Capability' Brown parkland to rock to Classic Ibiza anthems. The evening kicks off with Jose Luis' 'Chill-out DJ' set as concert goers picnic and ahead of The Urban Soul Orchestra, vocalists and DJ Goldierocks then taking the stage. As night falls, the tempo builds before rounding off with a laser light show. (NB While Saturday evening has already sold out, tickets are currently available for Friday night.) classicibiza.co.uk/bowood
Private Walled Garden Tours: Friday 6th, Wednesday 11th & Friday 20th August. From spring through to autumn, seasonally-focused guided tours open up Lord and Lady Lansdowne's private Walled Garden over selected midweek dates. This four-acre plot reveals many delights as its four, distinct one-acre squares feature formal borders, a picking garden, glass houses and a working kitchen garden packed with fruit and vegetables. August sees the garden packed with colour and variety: from roses, campanula and alstroemeria to persicaria, honeysuckles, clematis and much more. The kitchen garden also comes into full play with the likes of carrots, early potatoes, lettuces, spring onions, redcurrants, gooseberries and cherries. Further tour dates run into early October. bowood.org/bowood-house-gardens/gardens-grounds/private-gardens
Wiltshire Game and Country Fair: Saturday 14th & Sunday 15th Bowood is delighted to be welcoming back this lively celebration of rural life. Three main arenas will be supported by a host of smaller country sports arenas and workshops, as well as the very best of countryside activities and entertainment for all the family. 10am-6pm. www.livingheritagecountryshows.com/wiltshire-game-and-country-fair-tickets/
Outdoor Theatre: Mr Stink by David Walliams Saturday 21st August:  Heartbreak Productions' tour of Mr Stink arrives at Bowood for a two-hour performance, beginning at 6pm and with gates opening at 5.15pm. bowood.org/bowood-house-gardens/bowood-house-gardens-whats-on/mr-stink-by-david-walliams/
Summer Screens Open Air Cinema Wednesday 1st – Saturday 4th September:  Musical cinema is celebrated with this four-night run featuring Les Miserables, Dirty Dancing, The Greatest Showman and this July's new release, In The Heights. Performances start at 8.30pm with doors opening at 6.30pm. co.uk/venue/bowood-house-wiltshire/.
Outlaw Triathlon:Sunday 12th September Outlaw comes to the South West for the first time with its Outlaw Half Bowood. Making the most of the Estate's landmarks, the triathlon will start with a 1.2-mile swim in the Lake, before a single-loop 56-mile bike ride and returning to the Estate for a 13.1-mile run through the scenic parkland at Bowood. outlawtriathlon.com/bowood/overview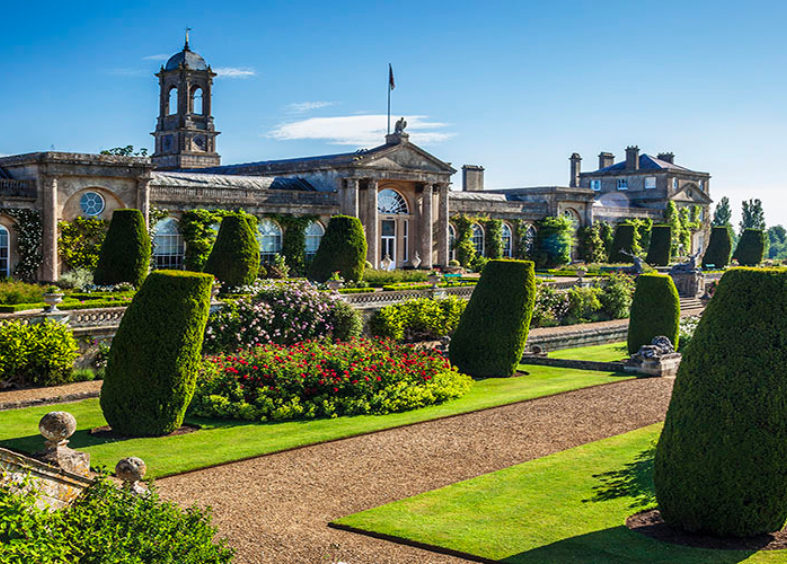 More details, prices and timings for the above events and others can be found online at www.bowood.org/bowood-house-gardens/bowood-house-gardens-whats-on/
'The public's appetite to head outdoors and enjoy live entertainment is only natural as life begins to pick up again,' says Bowood's new Events Manager, Sarah Forwood. 'We have seen events of all types selling extremely well this summer – it is clear that the public feel reassured that well-managed events, with limited numbers, will be safe to attend. Some events have sold out far earlier than anticipated, as in the case of this this month's Giffords Circus and our three recent Head Gardener Tours – both new events for Bowood in 2021.
In tune with Bowood House & Gardens' regular attractions that are open daily to the public (until 1st November 2021) – including access to 100 acres of Pleasure Grounds, an Adventure Playground, the Laboratory where oxygen gas was identified in 1774 by Dr Joseph Priestley, the Bowood Collection on display over several floors of Exhibition Rooms and more – and the 43-bedroom Bowood Hotel, Spa and Golf Resort  located a mile away on the Estate that has been home to the Lansdowne family since 1754, the upcoming calendar of events adds further to the attractions of 2021 staycationing and discovering England's South West.
Become a Historic Houses member
Explore the nation's heritage from just £65 per year.
Hundreds of the most beautiful historic houses, castles, and gardens across Britain offer our members free entry.
Also: receive a quarterly magazine, enjoy monthly online lectures, get exclusive invitations to buy tickets for behind-the-scenes tours, and take up a range of special offers on holidays, books, and other products you might like.