New collection inspires Family Fun at Kiplin Hall this August
Families are invited to explore the Annie Marchant Kitchen and Dairy Collection on Mondays in August at Kiplin Hall and Gardens. The newly acquired collection is the subject of an exhibition inside the museum, which was opened virtually in March by local MP and Chancellor of the Exchequer, Rishi Sunak.
As well as the exhibition indoors, which features a trail of knitted cats hiding in the historic rooms for children to seek, families can enjoy extra activities over the summer holidays. 'Marchant Mondays' take place on the first four Mondays in August (excluding the Bank Holiday at the end of the month.)
The history of the Kitchen and Dairy will be brought to life during outdoor performances by award winning York based duo, Story Craft Theatre. Cassie and Janet are passionate about learning and laughter through story telling.
"Visitors young (and old) are sure to have a giggle while getting to grips with life in the past! We are thrilled to be performing at Kiplin Hall and can't wait to help visitors explore these wonderful objects. Combining Kiplin's tradition for dramatics with this new collection is a real pleasure and we are thrilled to share it with the public. Annie was a joyful and generous woman, so we hope she'd approve." Cassie Vallance, Story Craft Theatre, York.
Project Officer, Alice Rose, will also be offering craft activities at her drop-in creation station in the gardens to 'paint a plate' inspired by the collection and the dramatic natural surroundings of Kiplin's 90-acre estate.
"The collection features some beautifully painted pottery objects. Often linked to the dairy and food production, we have storage jars and crockery depicting cows and other farm animals, as well as plant varieties which we are still growing in the gardens today. Many of our ceramics stored milk and cream, which were often made into delicious treats. We still enjoy things like butter and ice cream today. Our homemade ice-cream will also be on sale in the Tea Room, which makes for the perfect end to a picnic in the grounds at Kiplin." Alice Rose, Project Officer – Annie Marchant Collection, Kiplin Hall and Gardens.
Kiplin is open 6 days a week, closed on Thursdays. Booking is not required, but you can purchase tickets in advance on the website if you wish. 'Marchant Mondays' activities are included in standard admission and all tickets are valid for 12 months during opening hours, which includes entry to the hall and gardens. Adults are £12.00, Children (5-15yrs) £6.00, Family Ticket (2+2) £32.00. For more information visit www.kiplinhall.co.uk
The historic house at Kiplin was home to four families over 400 years. Today it is a museum full of the art, furniture and possessions of those families. Telling histories of a love the local land and community, as well as their far flung adventures across the globe. The Annie Marchant Kitchen and Dairy Collection has been acquired by the museum to help visitors explore the everyday lives of the people who lived and worked on the estate, including the large kitchens and dairy which were sadly demolished before the house became a museum.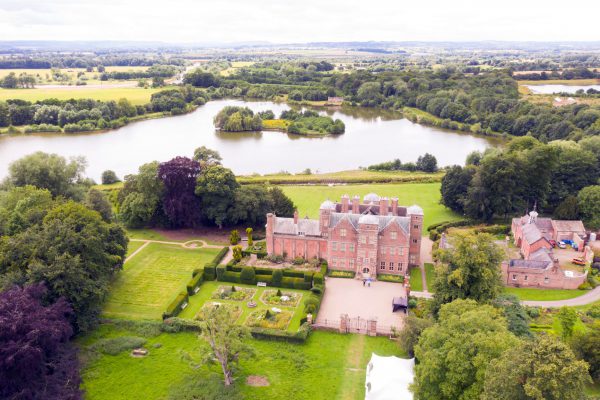 Free for members
Scorton, Richmond, North Yorkshire, DL10 6AT
Become a Historic Houses member
Explore the nation's heritage from just £65 per year.
Hundreds of the most beautiful historic houses, castles, and gardens across Britain offer our members free entry.
Also: receive a quarterly magazine, enjoy monthly online lectures, get exclusive invitations to buy tickets for behind-the-scenes tours, and take up a range of special offers on holidays, books, and other products you might like.