Mount Stuart Announces 2021 Arts Programme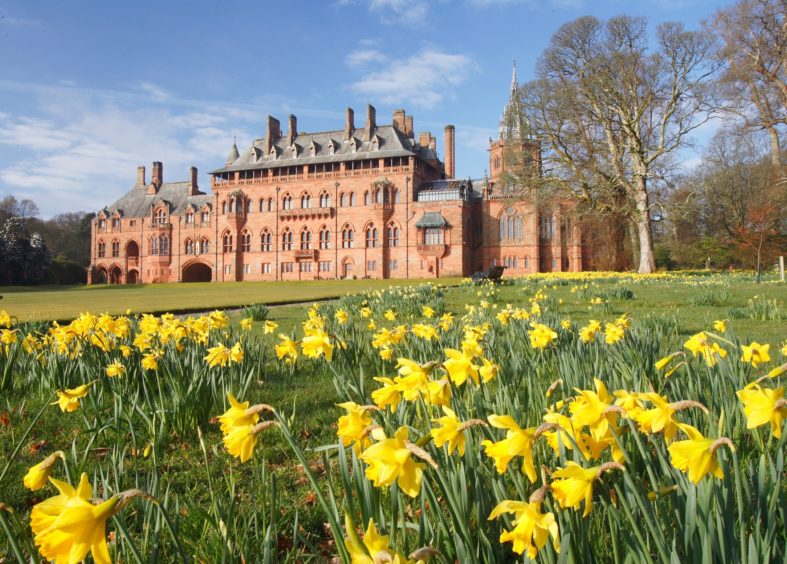 Mount Stuart Trust Announces 2021 Contemporary Visual Arts Programme in its 20th Anniversary Year
Ilana Halperin: There is a Volcano Behind My House: 8 May– 11 July 2021
For this solo exhibition Ilana Halperin will direct her focus in creating works inspired by the geology of the island of Bute where she now spends much of her time. Situated throughout the house these works on paper and sculpture will reference 'immigrant' minerals embedded in the fabric of the building, as well as geologic phenomena found on the island. A textile work has been made in conjunction with fabric designer and producer Bute Fabrics. Dates will shortly be announced for two performative lectures during the exhibition, which will take place in an ancient volcanic crater on Bute.
Abbas Akhavan: 24 July– 30 September 2021
This commission will introduce audiences in Scotland to Abbas Akhavan's work, his international reputation having been formed in Canada, Germany, USA, UAE, Colombia, Turkey, Ireland and England. Akhavan's practice addresses social, economic and political concerns through the lens of ecology, animal and plant life. Following his habitual pattern of on-site research he will spend time on Bute over 2021. Working with natural and ancient materials he will realise a large installation of site-specific works interrogating the history of Mount Stuart and its landscape.
Emerging Artist Residency: February-March 2021
This residency is now in its third iteration, creating an opportunity for emerging artists, whose practice is rooted in social engagement. An Open Call for applications closed on 4th December and the successful candidate will be announced in January 2021.
Martin Boyce: An Inn For Phantoms Of The Outside And In: All year
Boyce's major sculptural installation in the grounds of Mount Stuart will have its run extended throughout 2021. Returning to nature over a period of months and now years, the work echoes the rhythm of the seasons, meriting repeated, physical encounters.