Houghton Lodge Gardens ends the season with an Apple Day celebration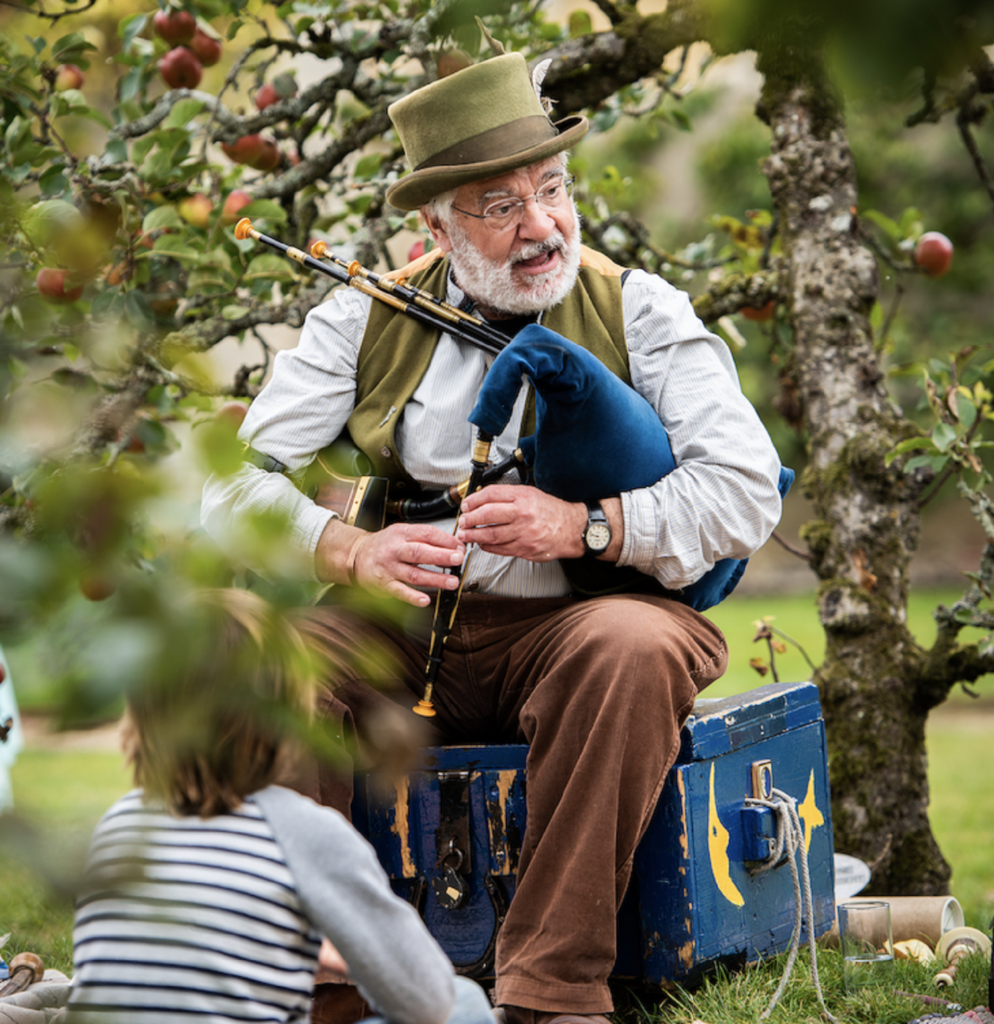 Houghton Lodge Gardens near Stockbridge will be hosting another celebration of their heritage apples on Sunday 26th September, with a bushel of activities the whole family will enjoy.
Apple Day will be held in conjunction with Sparsholt College, which runs courses in a range of subjects from Agriculture, Forestry and Woodland management through to Horticulture and Countryside management. Its expert staff will be on hand to impart their apple wisdom on the day and identify any apples (or pears!) you may have growing in your garden.
'Heritage Apples' are varieties not available across today's supermarkets and shops. They were in abundance around 80 years ago when apple orchards were on every corner and in most gardens, but sadly with the lack of manpower after both world wars, new farming techniques and more profitable uses of the land, the orchards were lost.
Join Mr. Chris Bird, M.Hort (RHS) of Sparsholt College when he returns with some of his colleagues and former students for a day of historic apple wisdom! There will be plenty of opportunity to 'ask the experts' on fruit tree growing, cultivating and pruning along with the chance to view and taste the many varieties.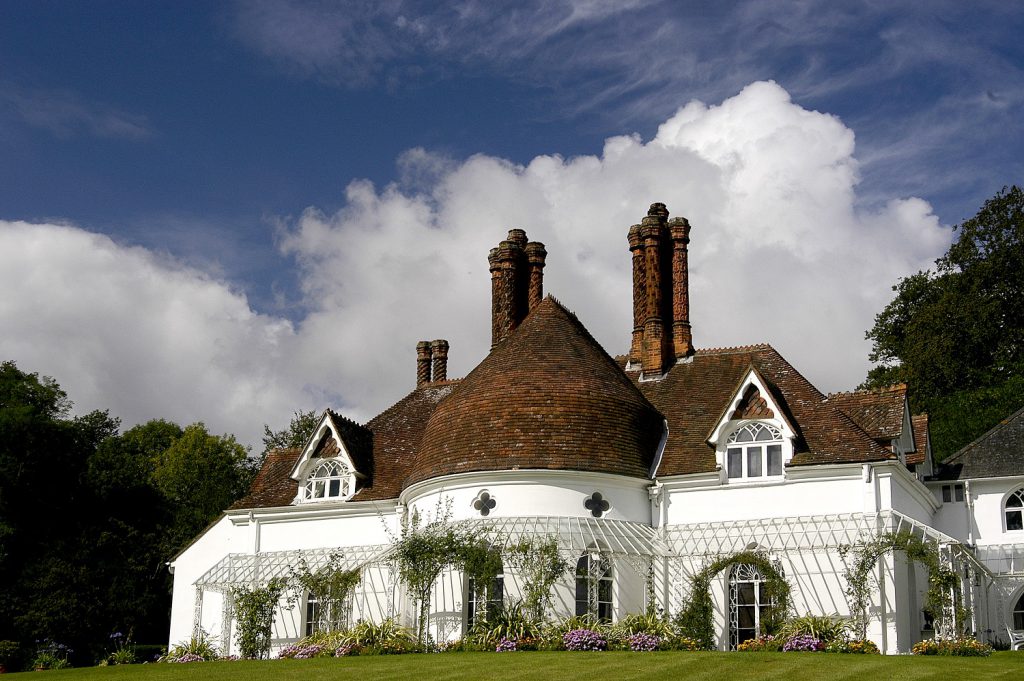 Hampshire storyteller, Michael O'Leary will be entertaining visitors with his folk stories from Hampshire.
Michael has written several books of tales from Hampshire and Sussex, and in 'Hampshire Folk tales for Children' he tells of his terrible experience at the hands (branches) of the Apple Tree Man – from a time when he worked in Hampshire's Meon Valley. Mike's unique storytelling is always fun and engaging as he captures the imaginations of anyone lucky enough to hear them!
Children can also follow clues around the garden on the ''Apple Trail' to help solve the stolen golden apple mystery. Could it be the alpacas, the sheep or is someone else lurking in the gardens?
Apples will also feature on the tearoom menu with Honesty at Houghton Lodge Gardens serving delicious apple cake, apple traybake and apple & cinnamon muffins. Light refreshments will be available throughout the day.
As well as these exciting activities, visitors will also be able to wander around the gardens to see over 32 varieties of apple trees, as well as pear, plum, fig and kiwi trees in the kitchen garden and the great espalier pear tree with a span of over fifty feet – recently crowned a Champion Tree!
There's also the woodland grotto, long border, peacock garden with its topiary birds, walled kitchen garden, alpacas and a small flock of Hebridean sheep, set within the water meadows with their riverside walk along the famous Test.  The outside of the House itself, the best surviving example in England of an 18th century Cottage Orné, can also be admired from the gardens.
Gardens open at 10am and all things apple commence from 11.00-4.00pm. FREE ENTRY to The Orangery to speak to Sparsholt College and to enjoy the Art Exhibition and Tearoom.  Normal entry price to the garden applies.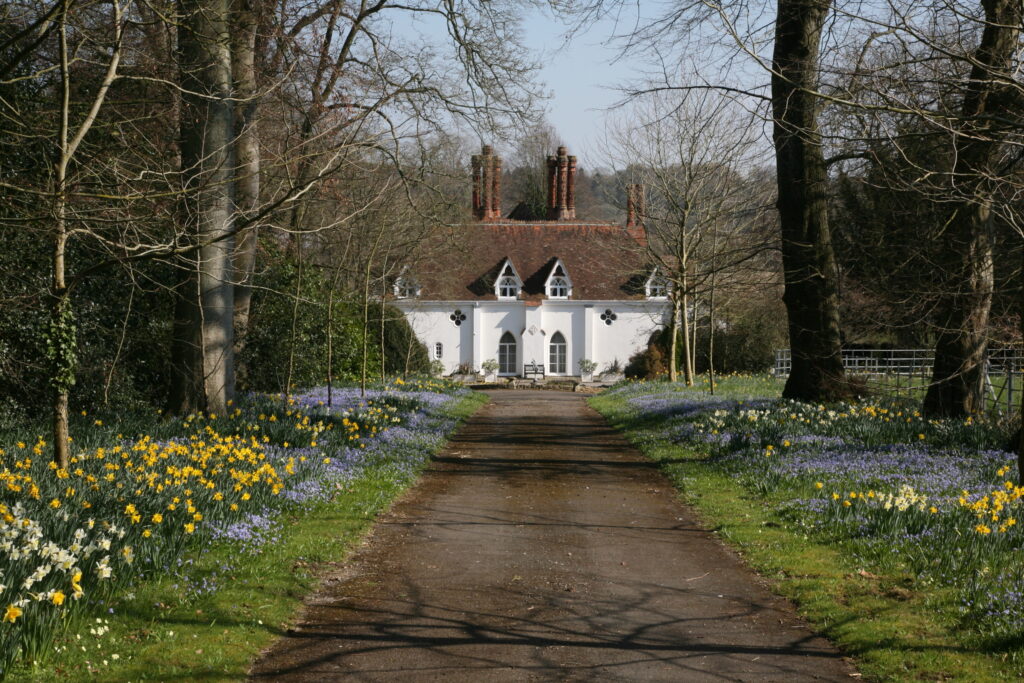 In August, Houghton Lodge Gardens was recognised as a 2021 Travellers' Choice award winner on Tripadvisor.  This achievement celebrates businesses that consistently deliver fantastic experiences to visitors, having earned great traveller reviews on Tripadvisor over the last 12 months.
As challenging as the past year was, Houghton Lodge Gardens stood out by continuously delighting its visitors with its beautiful gardens and tearooms.
Owner, Sophie Busk, says, "It's been a very challenging time and our team has worked incredibly hard to ensure the garden is looking the best we have ever seen it. Having such a wonderful response from our visitors has made the hard work worth it. We are ending the season on a positive high with our popular Apple Day, an award, and hosting one of our (pre-booked) house tours."
For those wanting to take a short break to coincide with Apple Day, the recently opened accommodation at Houghton Lodge – the aptly-named Apple Rooms – provide luxury self-catering accommodation in a bespoke collection of 6 individually designed boutique en-suite bedrooms.  Houghton Lodge provides an excellent base for touring the stunning countryside, visiting the many local attractions and historic market towns in the Test Valley area.
For more information about any of the above events and to book tickets visit  www.houghtonlodge.co.uk
Become a Historic Houses member
Explore the nation's heritage from just £65 per year.
Hundreds of the most beautiful historic houses, castles, and gardens across Britain offer our members free entry.
Also: receive a quarterly magazine, enjoy monthly online lectures, get exclusive invitations to buy tickets for behind-the-scenes tours, and take up a range of special offers on holidays, books, and other products you might like.