Historic Houses announces new legal partner
Historic Houses is thrilled to announce Charles Russell Speechlys as our new legal sponsor today.
This new appointment continues a well-established tradition of providing our house members with access to support and advice from the top legal firms in the country.
Historic Houses President, Martha Lytton Cobbold said of their appointment:
"We are delighted to welcome Charles Russell Speechlys as the newly appointed Historic Houses legal sponsor. This centuries-old firm aligns brilliantly with our members and will offer the breadth of in-depth advice and support needed to maintain, evolve and retain these loved and much-admired heritage properties for further generations to experience and enjoy."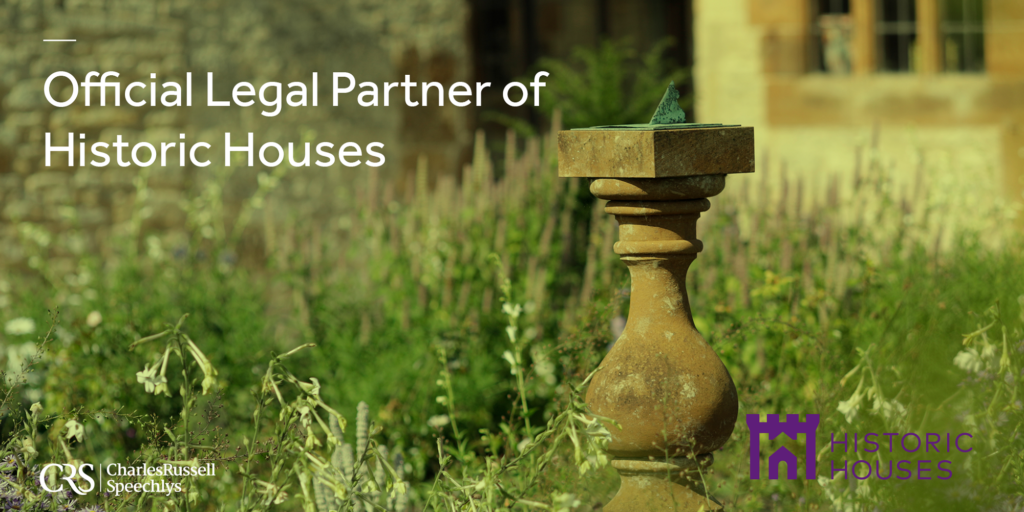 Henry Fea, Partner at Charles Russell Speechlys said:
"We recognise the vital role that heritage properties play in the culture and economy of our country. Through our clients who own heritage properties, many of whom are already members of Historic Houses, we have long seen the wonderful support that Historic Houses provides to its members, through advice, lobbying, knowledge-sharing, research and generally flying the flag for independently owned heritage properties. We look forward to contributing to every aspect of that support to Historic Houses' members in the years to come."
For more information about Charles Russell Speechlys work with Landed Estates & Heritage Properties you can visit their website. House members can also contact them for free first-line support by telephone and email or view their advice and guidance articles through our website.