Exhibition Volunteer Role for Grinling Gibbons at 300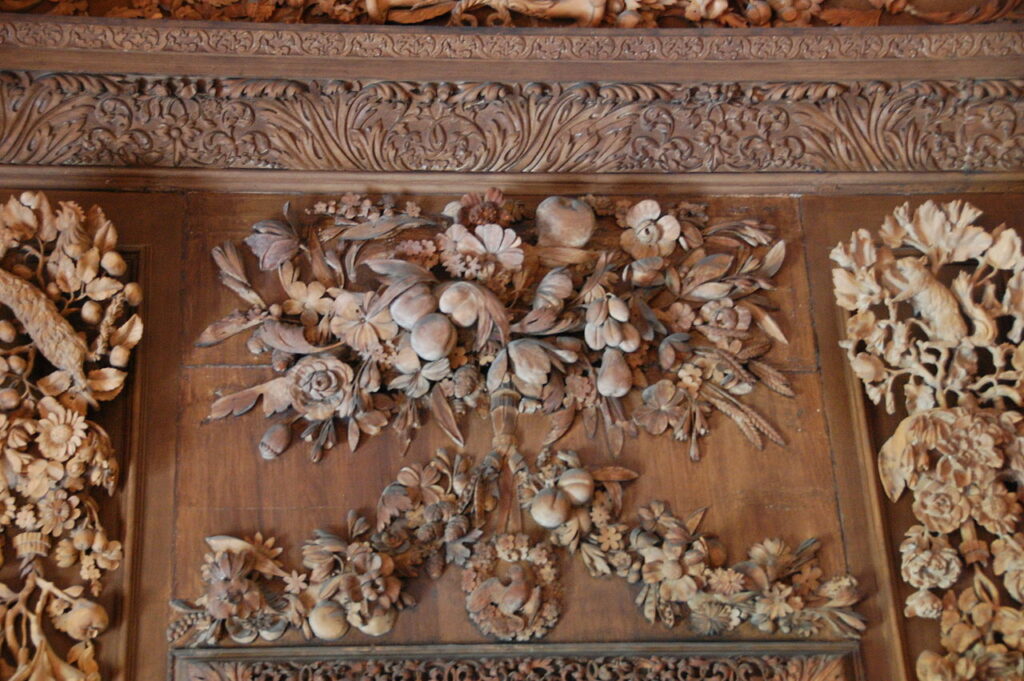 Grinling Gibbons – Centuries in the Making
The Grinling Gibbons Society is looking for volunteers to help with an exhibition of Grinling Gibbons works and legacy to be held on the premises of Bonhams, New Bond Street, London from August 3 – 27, 2021.
VOLUNTEER ROLE:
The Grinling Gibbons Society (GGS) is a UK registered charity formed by a group of contributors. Volunteers are needed to join us in the prestigious Bonhams salerooms in New Bond Street to oversee the public visiting the Grinling Gibbons exhibition. You will need to keep an eye out to ensure the safety and security of all objects and will be briefed to answer any visitor questions.
Ideally, volunteers will help daily across a week from Monday to Friday. The weeks on offer are: August 3-6, August 9-13, August 16-20 and August 23-27.  If, however, you are only available for a limited selection of days or even one day, please let us know and we will do our best to accommodate this.  Slots will be filled on a first come/first served basis. We would be delighted to have you for more than one week if you are interested.
Applications with preferred dates should be made to judith.hackman@gmail.com
BACKGROUND:
Grinling Gibbons was a legendary artist, sculptor, craftsman, and the greatest carver in British history who died on 3 August 1721. The Grinling Gibbons Society has been formed in the 300th year following his death to commemorate his achievements and to pull together a festival of events including a national exhibition of his carving, sculpture and drawings usually housed in museums and private houses around the UK. The exhibition will showcase his highly skilled work and the legacy of influence on his contemporaries right up to modern day makers. Gibbons is a potent symbol of inspiration and achievement. He carved with an unsurpassed realism that could fool the eye. His name is synonymous with the best.
This is an opportunity to get to grips with the man, the mythology and how he still connects/relates with Britain today – in a time of resurgent interest in making, craftsmanship, natural materials and living in harmony with the natural world.