Elmore Court and its 'wild and unreserved' lands set to open six new exclusive treehouses in 2023
Elmore Court, the award-winning wedding venue in Gloucestershire, has announced details of its ambitious rewilding plans which include the opening of six unique treehouses in Spring 2023.
Next year will mark the 10-year anniversary since the opening of Elmore Court to the public as a wedding venue and will be crowned by the completion of the new sustainably built treehouses nestled in the estate's woodland, a stone's throw from the river Severn.
It's a significant move which will allow visitors beyond those attending private functions to stay on the estate for the first time and enjoy the flourishing flora and fauna and experience the wildlife of Elmore at first hand as the landscape evolves.
The Elmore estate inhabits a bend in the river Severn, close to the cathedral city of Gloucester, which has been the Guise family seat for nearly 750 years with Anselm Guise inheriting it in 2007 from his uncle.
From the very start Anselm had a clear focus to work towards the estate being able to function as sustainably as possible. Firstly, by renovating the house and building The Gillyflower (a fully soundproofed entertainment space made from rammed-earth and timber from the estate) and installing a biomass boiler (also fuelled by the woodlands on the estate) to keep it warm and cosy, fending off any need to rely on other heat sources.
Shortly after the efforts to house and heat the guests, attention was focused on curating and expanding the gardens, installing a large Victorian style conservatory to grow food in and on the land within the walled gardens.
In 2020 he made a further commitment setting aside 250 of the 1000-acre estate to rewilding, ceasing to cultivate that land and allow nature to flourish.
"We are reimagining the estate, taking it back to a closer relationship to the best bit of the ways things were, where the land and the people on it served each other to the benefit of all. By combining rewilding and regenerative farming we will increase biodiversity, improve the soil, produce food and allow the land to breathe colour and positivity back into our environment," explained Anselm.
Treehouse Retreats
The new treehouses will operate as a sophisticated self-serviced holiday let, running separately to the wedding business, whilst complementing it and extending availability to wedding guests.
"As part of the rewilding project it was always a passion of mine to be able to sleep and relax within nature on the estate. This was the main driver to build the treehouses as sustainably as possible and allow more people to come and stay and see what we are doing here," added Anselm.
The location is 'Park Covert Woods' located on the Estate away from the exclusive wedding grounds, through the treeline with views out to the newly developed wetlands. The treehouses will have a separate entrance and driveway from the weddings. Each treehouse is totally private, accessed by its own board walk with a wrap-around deck to enjoy the dramatic and varied landscapes.
The new accommodation is set welcome first guests in Spring 2023. Features will include, electric car charging points for each cabin, British cedar cladding with corrugated roofs, cork flooring and poplar ply walls.
Their design maximises air tightness as well as solar gain and are all highly insulated to exploit energy from occupants. Each one has an outside state-of-the-art kitchen, modern brazier with wood store, seated decking and outdoor bath with views. Inside there are super king-size spindle beds built by Jamie Fraser, Anselm's cousin. A fully kitted indoor bathroom with shower.
One of the treehouses is stair-free and pram/wheelchair friendly. The interior design has been led by Tracey Boyd, who will use materials such as wood, metal and glass, a natural colour palate with Scandinavian sleek lines interrupted by a sprinkle of bright playful psychedelic details.
Prices will start from around £350 per night, with a two-night minimum stay. Accommodation is flexible and suitable for couples, friends and families, sleeping 2, 3 and 4 people. All but one treehouse has a bespoke super king-size bed with a single trundle bed that slides out (ideal for a groom and best man before the big day or indeed a small family). The treehouses that sleep 4 guests have a day bed fitted into a snug next to the bedroom.
The outdoor kitchen will allow for self-catering, with Elmore offering a range of food and drink items which can be pre-ordered such as breakfast hampers, gourmet ready meals and beverages.
Rewilding the Estate
The overall commitment is to focus on every element of the estate's operation as sustainably as possible; weddings, treehouses and land.
Anselm is one of an ever-growing circle of landowners in the UK who is well-versed on rewilding and regenerative farming, first introducing this way of land management in 2020. Since then actions taken to support this include:
Rare breeds – Reintroduction of rare breeds which has already seen the arrival of 29 long horn cattle last summer and in the future will include Tamworth Pigs, red deer and Exmoor ponies for grazing.
Wild swim – Working with the Wildlife and Wetlands Trust at nearby Slimbridge, Elmore has been monitoring the health of the 2,700m2 (over half and acre) spring fed lake which is now used for wild swimming. Madam's Pool is one of many which would have originally been scattered across the land by the river Severn and used to water ancient orchards.  A wild swim and sauna or yoga and fitness retreat can now be booked at set times at rewildswimclub.com.
Walled Gardens – The restoration of the estate's original walled gardens which have already begun to produce a diverse array of seasonal produce now supplying events on the estate.
Flourishing Floodplains – Approximately 23 acres of land in front of the treehouses are undergoing the transformation into a new wetland area, part of a nationwide project called Flourishing Floodplains which aims to encourage wildlife and native wild flowers to return to the area, restoring the Severn and Avon Vale floodplains to their former glory.
Wildfarmed – Some land has been set aside for regenerative agriculture which sees Elmore become part of the Wildfarmed project run by George Lamb and Andy Cato (ex Groove Armanda). This will see the production of Elmore's own flour for bread from wheat grown adopting the regenerative farming methods. Elmore is currently using Wildfarmed flour for their in-house bakery and pastry kitchen.
Find further details here.
Reservations will launch on the Elmore Court web-site mid-December 2022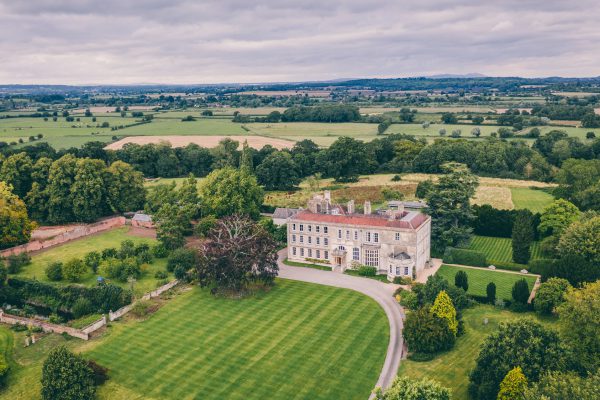 Not free for members
Elmore, Gloucestershire, GL2 3NT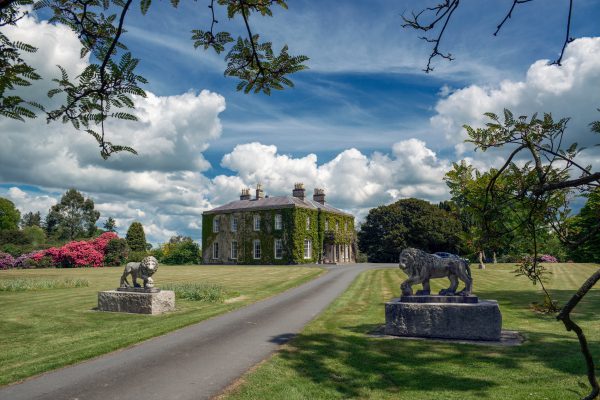 Not free for members
375 Upper Ballynahinch Road, Lisburn, Co Down, BT27 6XL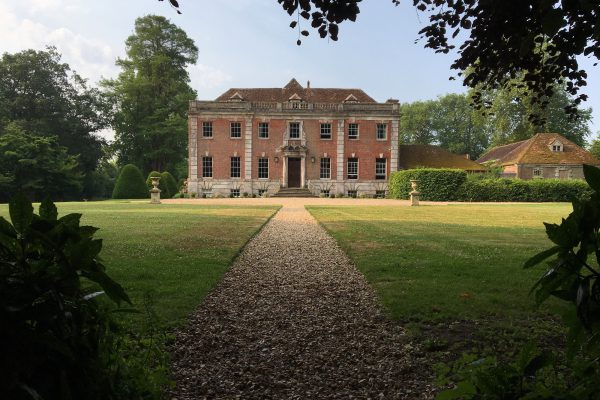 This ancient setting, including a walled garden, chalk stream, herb garden and orchard, now provides sustainably farmed organic food for their courtyard café.
Become a Historic Houses member
Explore the nation's heritage from just £65 per year.
Hundreds of the most beautiful historic houses, castles, and gardens across Britain offer our members free entry.
Also: receive a quarterly magazine, enjoy monthly online lectures, get exclusive invitations to buy tickets for behind-the-scenes tours, and take up a range of special offers on holidays, books, and other products you might like.