Eastnor Castle receives vital funds to aid restoration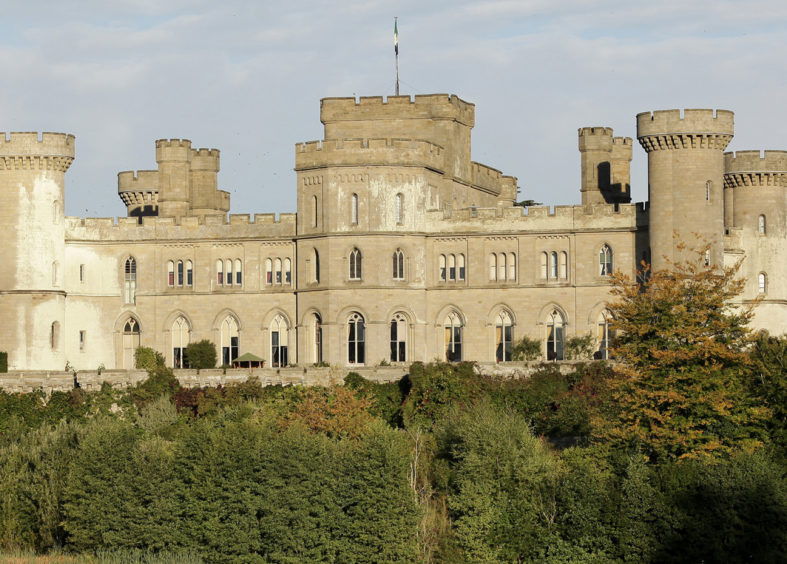 Eastnor Castle in Herefordshire is set to receive capital funds towards vital restoration from the Historic Houses Foundation.
The Historic Houses Foundation is one of the beneficiaries of the Heritage Stimulus Fund, announced last week by the UK Government and Historic England, which will provide finance for restoration work in historic buildings. This is the first time in its history that the Historic Houses Foundation has received government funding, despite distributing over £10million to nearly 250 vital restoration projects in England over the last 17 years. The Heritage Stimulus Fund grant of £3million is a great accolade for this small, well-respected foundation and testament to its wise decision-making and expertise over the years.
Now, through its collective capability, insider knowledge of beautiful, historic English houses and their particular value to the local community, jobs and visitor economy, the Historic Houses Foundation has carefully chosen 18 nationally important properties throughout England to benefit from these funds – of which Eastnor Castle is one.
Enchanting Eastnor Castle is a popular visitor attraction and wedding venue at the foot of the Malvern Hills. In 2010, owner James Hervey-Bathurst discovered that the decorative ceilings in the Long Library and Dining Room were becoming degraded, and work was first done to secure the structure. These rooms were given a makeover in Italian Renaissance style in the 1860s, and specialist restoration of the painted panels that make up the ceilings is now urgent. The grant will also cover repairs to the cast iron bridge that allows visitors to walk around the lake for the best view of the castle, probably the work of British Museum architect Robert Smirke, who built the castle for 1st Earl Somers in 1812.
James Hervey-Bathurst said: Eastnor attracts over 50,000 visitors a year, and the richly-decorated Long Library and Dining Room are very important parts of the visitor experience, as is the path round the lake which crosses the stilling pool below the lake weir by the original cast-iron bridge. We had deferred all this work, with the risk of further deterioration taking place, until the offer of the grant came through, so I am delighted the work can now go ahead and am very grateful to the Government and Historic England for channelling this support through the Historic Houses Foundation to secure our heritage at this difficult time.
Work will be carried out over the winter months before the start of the new tourist season in spring 2021.
Norman Hudson OBE, chairman of the Historic Houses Foundation
Our grants go to historic buildings in all categories of ownership, so range far wider than the National Trust. That we have been selected as a Delivery Partner for this money indicates that the Government likes what we do and recognises the exceptionally cost efficient way in which we achieve it. It is good news for historic buildings and good news for jobs and the local community