Early Snowdrops at The Bishop's Palace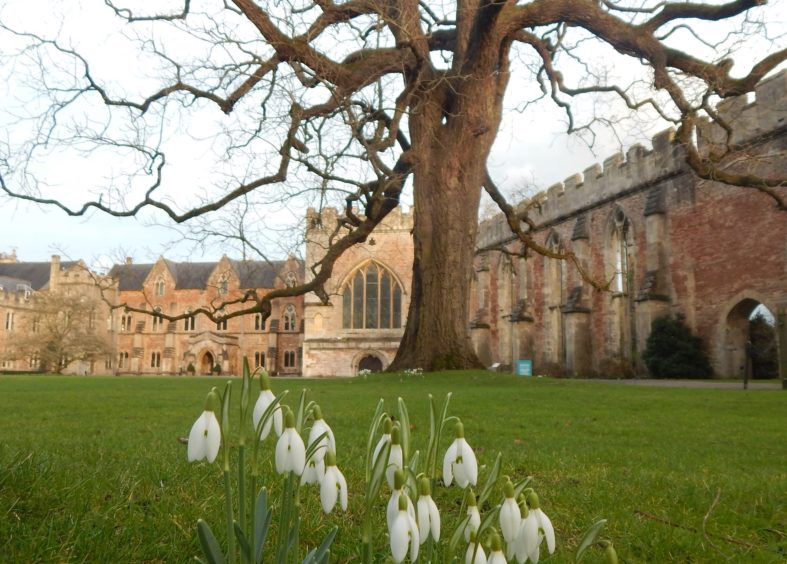 If you're looking for something to enliven your daily exercise and to help you look forward to the arrival of Spring, why not walk over to The Bishop's Palace in Wells to see the snowdrops?
Candlemas Day is on 2nd February, so the Palace is beginning their snowdrop trails on January 30th and continuing each weekend until 21st February.
Head gardener James Cross says "The Snowdrop Weekends proved to be popular in recent years, so we thought we'd start them in the last week of January this year – especially as many people are looking for alternatives routes to walk for their daily exercise. We've noticed that the snowdrop season seems to be beginning and ending earlier each year, and we've had some extremely temperate conditions in the past couple of years, so don't leave it until the last day to visit, as you might find they've already gone!"
There's 56,600m2 of gardens, and a one-way system in place, so if you're planning to walk for your exercise, you can collect a printed Snowdrop Walk which will guide you around the Moat banks carpeted with spectacular snowdrops, and across the Willow Bridge to enjoy an Arboretum full of snowdrops of several varieties.
Each weekend a children's trail will also be available from the ticket office with a small prize upon completion.
So, cheer yourself up this February by exploring these beautiful flowers and seeing the Gardens begin to awaken to Spring.