Cygnet Naming Competition at The Bishop's Palace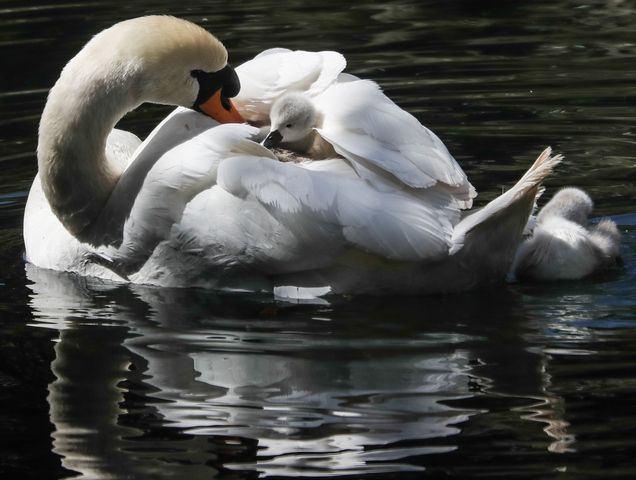 The Bishop's Palace in Wells has launched their extremely popular annual cygnet-naming competition, following the hatching of four beautiful cygnets last week.
Fans of the Palace's 24 hour swan cam were delighted to be able to watch the appearance on the nest of the new babies, over the Bank Holiday Weekend. Palace staff captured a fascinating video of one of the cygnets emerging from the egg.
The cygnets subsequently took to the water at only 3 days old, along with mum Grace and dad Gabriel and have been delighting visitors to the moat around the medieval palace ever since.
Anyone wishing to enter a name for a cygnet is welcome to send in their suggestions via the Palace's social media channels, at the Ticket Office or on info@bishopspalace.org.uk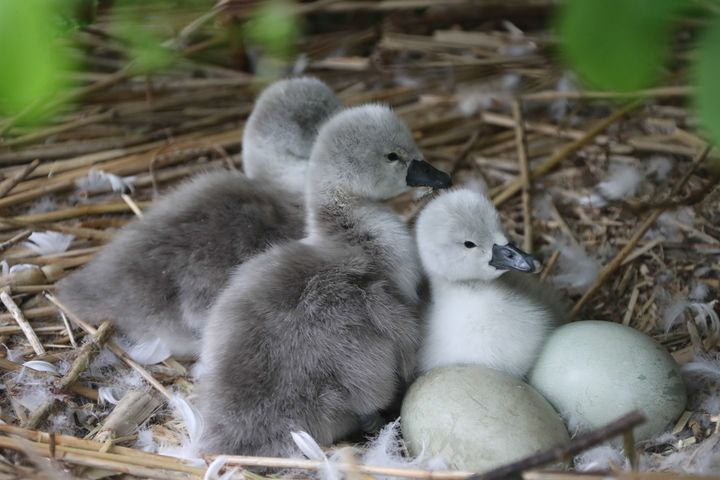 The competition will end on Thursday 20th May at 12pm and the winners will be announced on the same day.
Viewers can enjoy watching the nest at any time of day or night via the 24 hour Swan Cam, which can be found at the bottom of the home page of the Palace website.
Image credits: Jason Bryant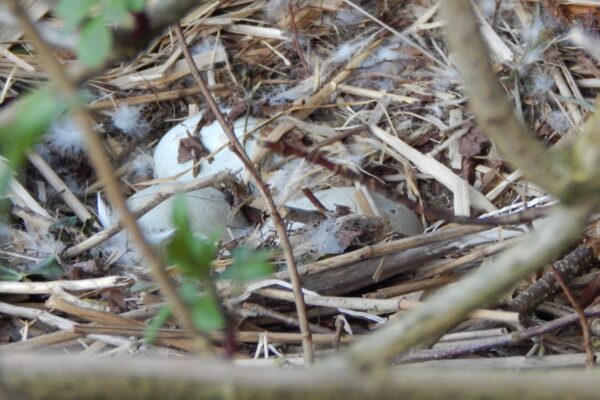 Swan Eggs Laid and Swan Cam Now Live at The Bishop's Palace
Egg-citing news at The Bishop's Palace in Wells, where the famous Swans of Wells have laid eggs in their nest. The pair, named Grace and Gabriel, became more popular than ever last year, when thousands of locked-down viewers tuned in...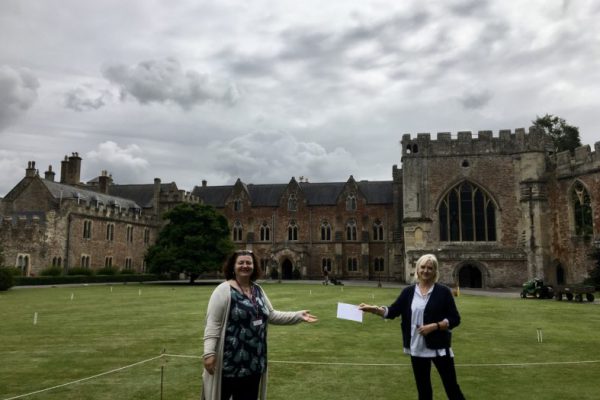 The Bishop's Palace Builds Community Links
Community Membership is a new initiative from The Bishop's Palace, to encourage local not-for-profit groups and organisations to make the most of this unique heritage site at the heart of Wells.
Become a Historic Houses member
Explore the nation's heritage from just £65 per year.
Hundreds of the most beautiful historic houses, castles, and gardens across Britain offer our members free entry.
Also: receive a quarterly magazine, enjoy monthly online lectures, get exclusive invitations to buy tickets for behind-the-scenes tours, and take up a range of special offers on holidays, books, and other products you might like.