Chance to fly with the Wentworth Woodhouse Flock again…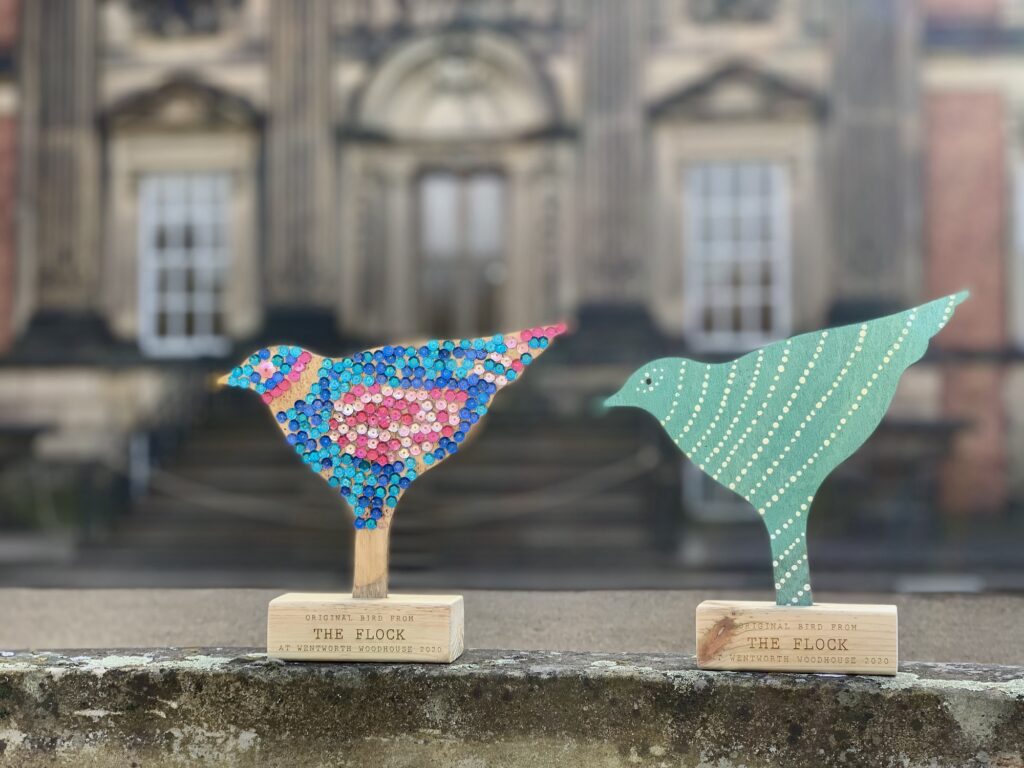 Bird art goes on sale
Thousands of people 'flew with The Flock', Wentworth Woodhouse's moving outdoor art installation to mark the Covid pandemic. Now there's a chance to own a part of it.
A concept created by Planet Art, The Flock saw people from all walks of life hand-decorate 10,000 wooden birds with their memories of the first COVID-19 lockdown in spring 2020. It became a symbol of how people pulled together to cope with the challenges – and throughout October, vast numbers flocked to walk through the creative and emotional sea of birds displayed on the front lawns of the Rotherham stately home. Just 500 of the birds will now be given a new lease of life. They will be sold to raise funds for the Preservation Trust in its 20-year, £130million task to regenerate the Grade I listed Georgian country house.
"As we all look forward to restrictions lifting, Wentworth Woodhouse decided this was the right time to 'release' some of the birds," said Samantha Heritage, Head of Fundraising at the charity. Each one is beautiful and has its own story to tell. We reckon they will fly off our virtual shelves and every sale helps towards our running and repair bills."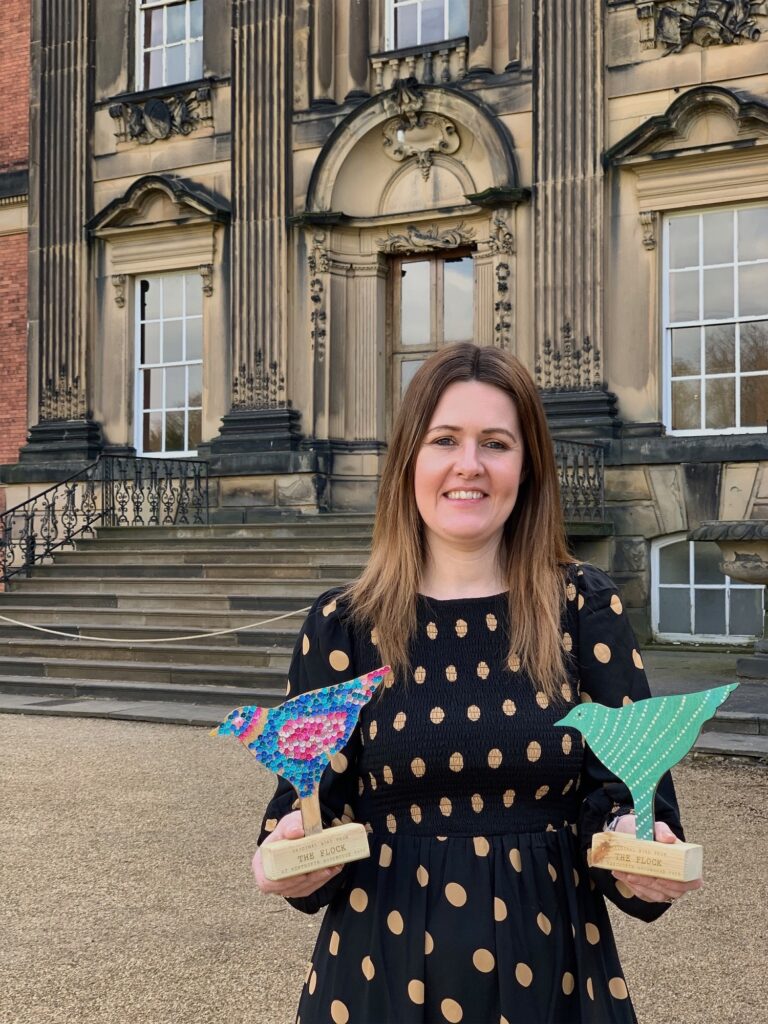 The birds – each one an original artwork – will be released in batches of 100 and will be sold for £15 each. The first batch were released on April 6 and included birds adorned with colourful imagery and tributes to the NHS, each mounted on freestanding displays. Buyers can also choose to have their bird framed at additional cost.
Visitors to the mansion's private gardens can view a selection of the Flock birds for sale. They are on display in new garden cabins which will be ready to hire from June. Bought alongside a new outdoor classroom with a Culture Recovery 2020 grant from the National Lottery Heritage Fund last spring, the cabins will add to the Trust's outdoor facilities during the pandemic.
Flock birds are being sold through the Trust's online shop Buy Shop online – Wentworth Woodhouse Preservation Trust (digitickets.co.uk)
Wentworth Woodhouse's gardens are open daily until April 18, 10am-5pm, then every Wednesday to Sunday. Admission costs from £3.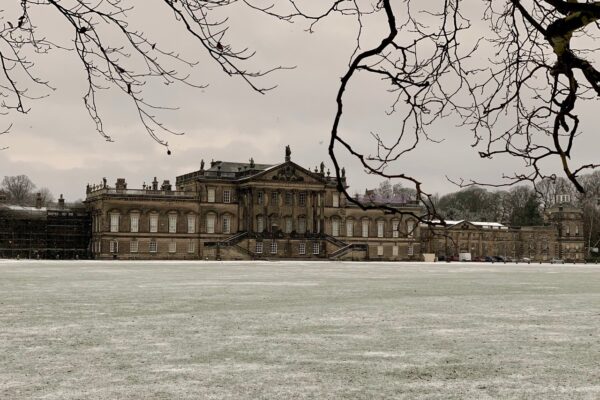 The History of Wentworth Woodhouse
On the outskirts of Rotherham, South Yorkshire, lies the little village of Wentworth. With a population of less than 1,500, you may be forgiven for thinking that this is merely a quiet farming or retirement village. Wentworth, however, is home...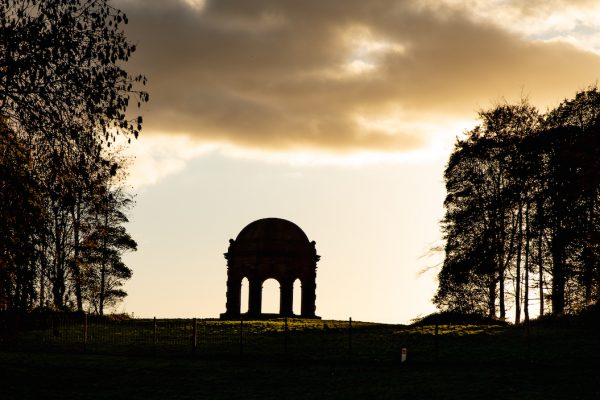 How Wentworth Woodhouse survived the pandemic
Wentworth Woodhouse has survived much during its 250-year history, but its future looked bleak when the COVID-19 pandemic hit the UK. 2020 was set to be a turning point in the resurrection of the Rotherham country house once owned by...
Painshill, in Surrey, invites families to enjoy an enchanting fairy tale adventure in a landscape full of stunning autumnal colour.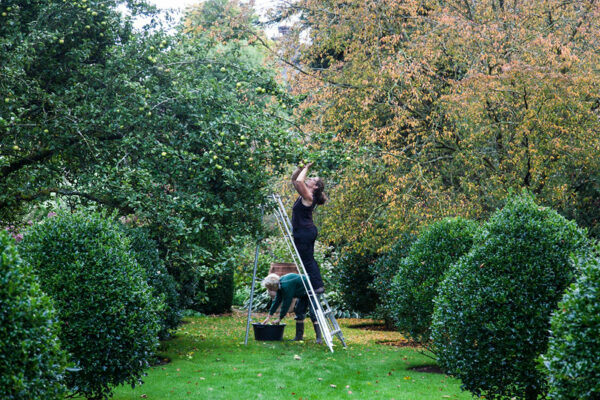 From bees to beer, apples to agriculture, there will be something for everyone at Dalemain's Harvest Festival.
To celebrate the 20th anniversary of opening to the public, Chawton House will be bringing together some of the most precious treasures in the collection for the first time.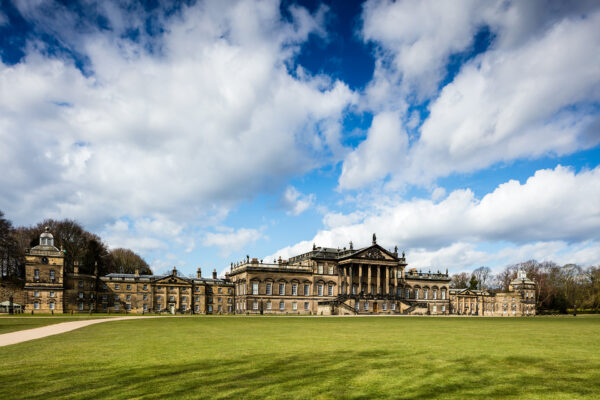 Free for members
Wentworth, South Yorkshire, S62 7TQ