Boughton House set to host Spectacle of Light 2022
Update: Event postponed until October 2023. Read more here.
Boughton House in Northamptonshire is the latest stunning venue to be added to Spectacle of Light's impressive list of locations for their after-dark light experience.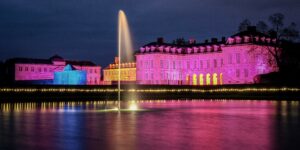 Following on from successful designs at venues stretching the length of the UK, from Sudeley Castle & Gardens to Boughton's sister estate, Dalkeith Country Park, the Spectacle of Light at Boughton will take place in its beautiful landscaped gardens against the backdrop of the historic house. Running from 13 October to 6 November 2022, the event will take place on evenings from Thursday through to Sunday.
Light-Inspiring Art
The historic gardens at Boughton were designed to impress the eye in the seventeenth century. Recently restored over a period of fifteen years, they will now be the focus of Spectacle's illuminated trail through the pretty walled garden, around breathtaking water features and along tree-lined avenues, all in front of the majestic house that is regarded locally as 'The English Versailles'.
Visitors will experience wonderful light-art installations set in the magnificent geometric landscape which include Mount, Orpheus, Curve, Crocus, and Kaleidoscope. A truly immersive experience for the whole family; all ages will enjoy a journey of discovery as Boughton plays host to this amazing Spectacle of Light and sound.
Food and Cheer!
As well as the illuminated trail, visitors to the event will be able to tuck into scrumptious street food at the foot of the walled garden. Mulled wine and hot chocolate will warm you as you enjoy your journey around the Spectacle.
Charles Lister, Property Manager at Boughton House, said "We are really excited to welcome visitors of all ages to Boughton House in 2022 for this new Spectacle of Light. The House and landscaped gardens are simply stunning in their own right and to add light-art to this setting will create an experience that is not to be missed. It's the perfect opportunity to do something new with friends and family and create memories together this Autumn."
The Spectacle will run on selected nights from 13 October to 6 November 2022. EarlyBird tickets at 20% off are now on sale until the end of August. Be quick!
To find out more about this and other events at Boughton House, visit the website.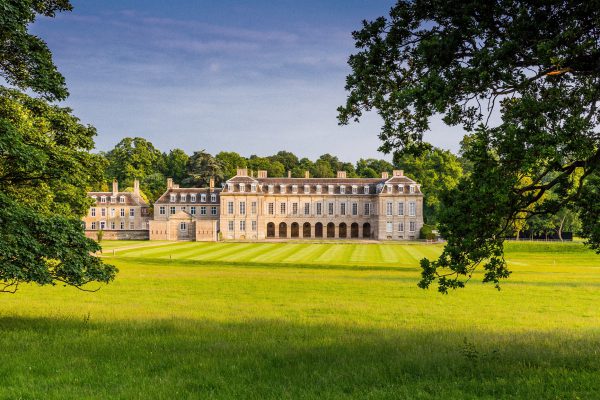 Free for members
Boughton House, Kettering, Northamptonshire, NN14 1BJ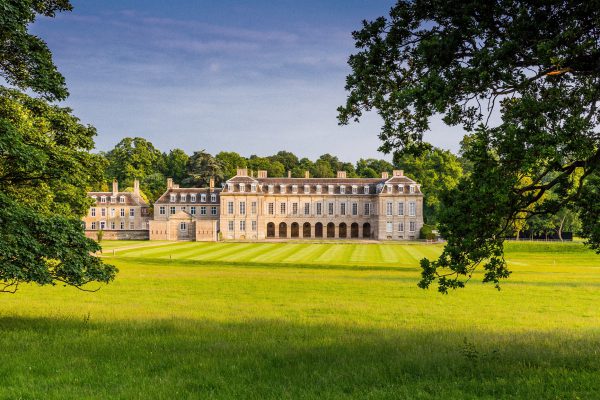 Visitors to Northamptonshire's Boughton House & Gardens – home to the Duke of Buccleuch - can enjoy early bird access to its celebrated Gardens in association with the National Gardens Scheme this month.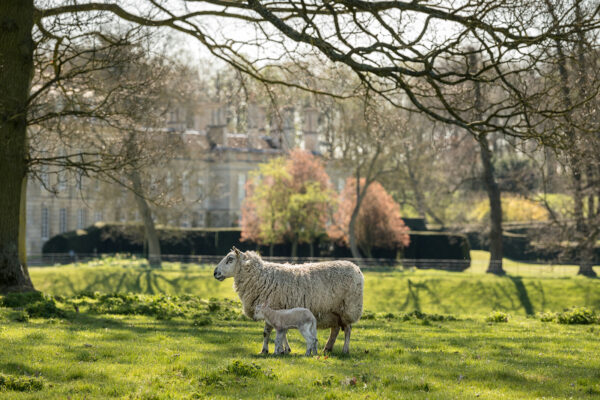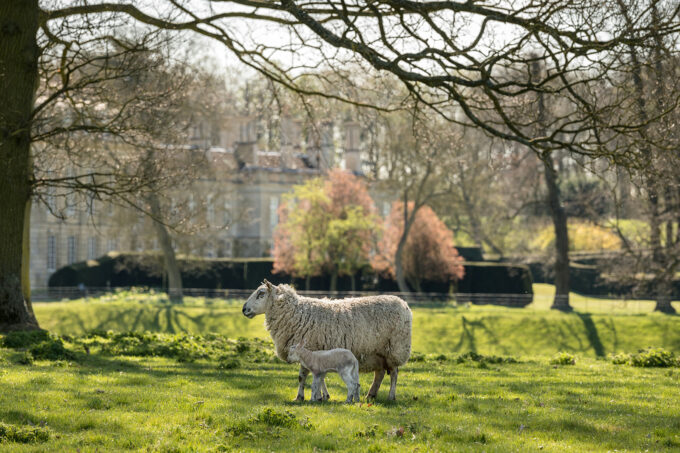 Boughton House is looking forward to welcoming visitors back to the House and Gardens over the Easter Weekend, and this year there will be an international art exhibition to explore. Boughton welcomes South African artist Beezy Bailey for a special...
Become a Historic Houses member
Explore the nation's heritage from just £65 per year.
Hundreds of the most beautiful historic houses, castles, and gardens across Britain offer our members free entry.
Also: receive a quarterly magazine, enjoy monthly online lectures, get exclusive invitations to buy tickets for behind-the-scenes tours, and take up a range of special offers on holidays, books, and other products you might like.