Blenheim Palace Need Your Vote!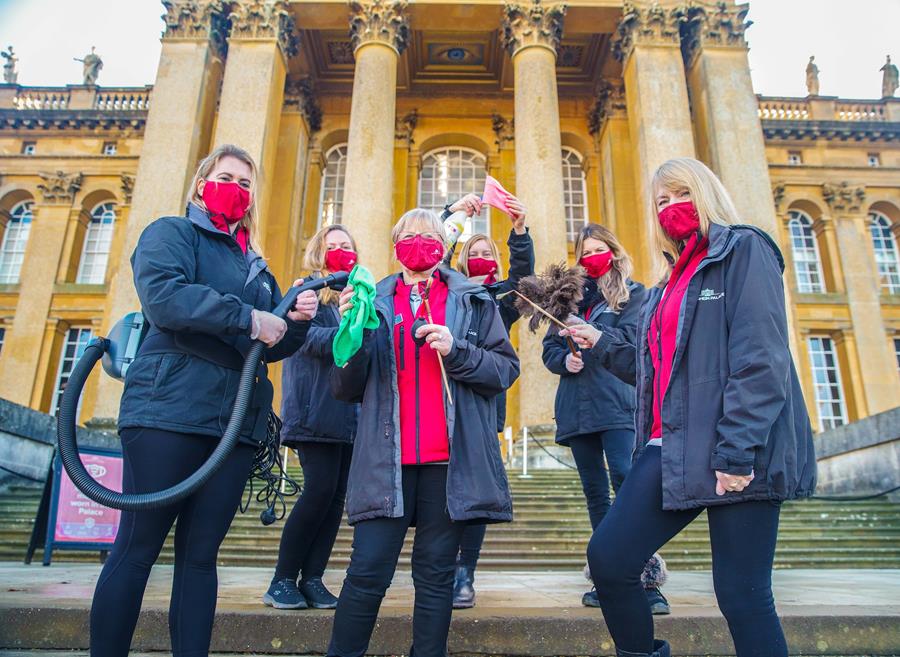 The team at Blenheim Palace are excited to announce that their dedicated team of cleaners have been nominated to become VisitEngland's Tourism Superstars of 2022!
Their six-strong team of Sonia Serna, Alison Darke, Ewelina Krawiecka, Charlotte White, Dorota Tarasek and Nell Clarke have reached the final of the annual event.
Run in partnership with the Mirror newspaper, the competition recognises and celebrates those in the industry who go the extra mile to ensure tourists in England have an amazing and unforgettable visitor experience.
Their incredible cleaning team take on board jobs that only a very few people are willing to do, and they work incredibly hard to make sure the Palace always lives up to the high standards that our guests deserve.
Throughout the pandemic cleaning and disinfecting became a huge part of the reason they were able to open our doors to visitors between lockdowns, and they made sure their guests felt safe and happy to come back.
This side of their role was also an important one during the lockdowns as they had to look after more than 100 separate rooms as well as the staff areas – often working in isolation.
Blenhaim Palace are very proud of their cleaning team and would really appreciate it if you could take the time to vote for them: https://www.mirror.co.uk/travel/uk-ireland/tourism-superstar-2022-meet-10-26203980
Free for members
Woodstock, Oxfordshire, OX20 1PP
Become a Historic Houses member
Explore the nation's heritage from just £65 per year.
Hundreds of the most beautiful historic houses, castles, and gardens across Britain offer our members free entry.
Also: receive a quarterly magazine, enjoy monthly online lectures, get exclusive invitations to buy tickets for behind-the-scenes tours, and take up a range of special offers on holidays, books, and other products you might like.