Becoming Anne: Connections, Culture, Court
Opening 500 years to the very day that Anne Boleyn (1501-1536) made her first recorded appearance at the court of King Henry VIII (1491-1547), her childhood home, Hever Castle, will host the first of a series of exhibitions detailing the life and times of the ill-starred young woman who would become Queen of England, and the first of the infamous monarch's wives to suffer a cruel fate.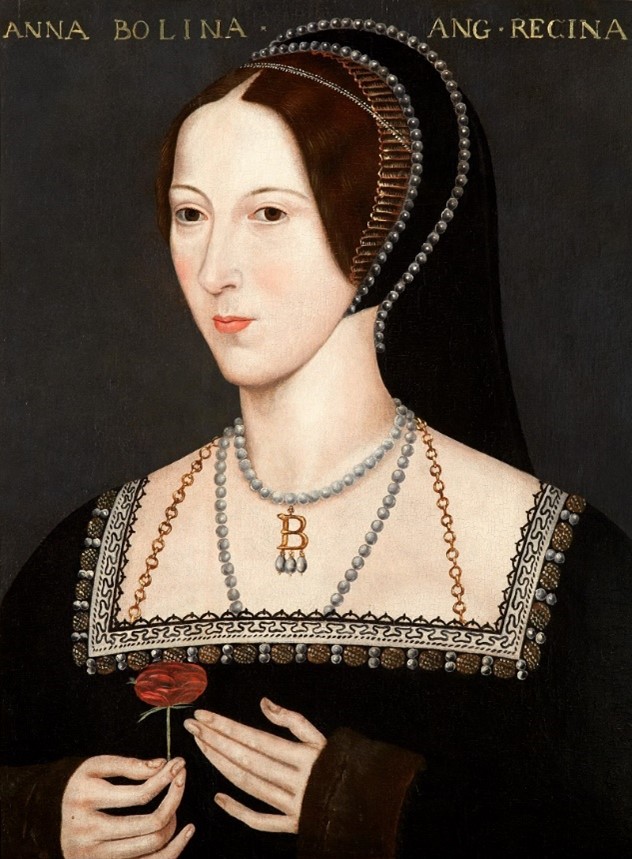 Becoming Anne: Connections, Culture, Court runs until November (2022) and will explore the factors that moulded Anne's character and also the rise of the Boleyn family. Visitors will also be able to discover more about her early years and what made her into the woman who so caught Henry VIII's eye on her return to England from France
Anne's early life at Hever Castle will be charted along with her relationship with her family, her education at home alongside her sister, Mary, her year at the court of Margaret of Austria (1480-1530) in Mechelen (in modern-day Belgium) and her time spent serving Queen Claude of France (1499-1524), as Maid of Honour, a post she would again assume upon her return to England in 1522, this time with Henry's first wife, Catherine of Aragon (1485-1536).
Through contemporary portraits and letters written at the time – on display throughout the Castle – the exhibition charts Anne's story and concludes with her placement in the service of Queen Catherine, where visitors will be able to see a recreation of the momentous Château Vert pageant, at which Anne made her dazzling debut at the English court in 1522.
Held on Shrove Tuesday (4 March), the event was hosted by Cardinal Wolsey (1470-1530) at York Place, his London residence, in honour of Charles V's (1500-1558) imperial ambassadors and saw Anne playing the role of Perseverance. During the performance, she took part in an elaborate dance, accompanying Henry's younger sister Mary, several other ladies of the court and her own sister, Mary. All wore white satin gowns, embroidered with gold thread. A recreation of Anne's dress has been made by expert Tudor costumier Samantha Rees and is generously being loaned by Karen Davies, its owner.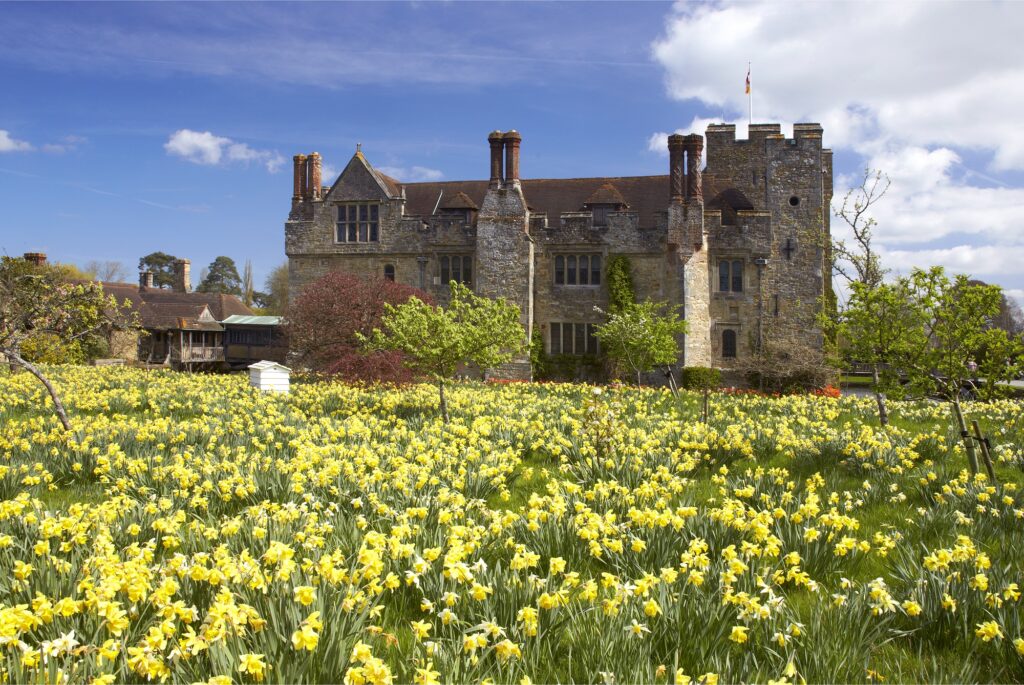 Visitors will be able to wander the Castle, spending time in rooms that would still be familiar to Anne today. From her bedroom to the Book of Hours Room, which houses two beautifully illuminated prayer books owned by Anne, and indeed Henry VII's bedchamber, Becoming Anne affords a chance to walk in her footsteps.
One of the highlights of any visit to Hever Castle is surely the Long Gallery. Constructed in the 16th-century it extends across the entire width of the Castle and was originally used for entertaining guests, taking exercise, and displaying art collections. It is home to a permanent collection of 18 original portraits, hung in dynastic order, depicting various members of the Tudor family – beginning with Henry VI and ending with Henry VIII.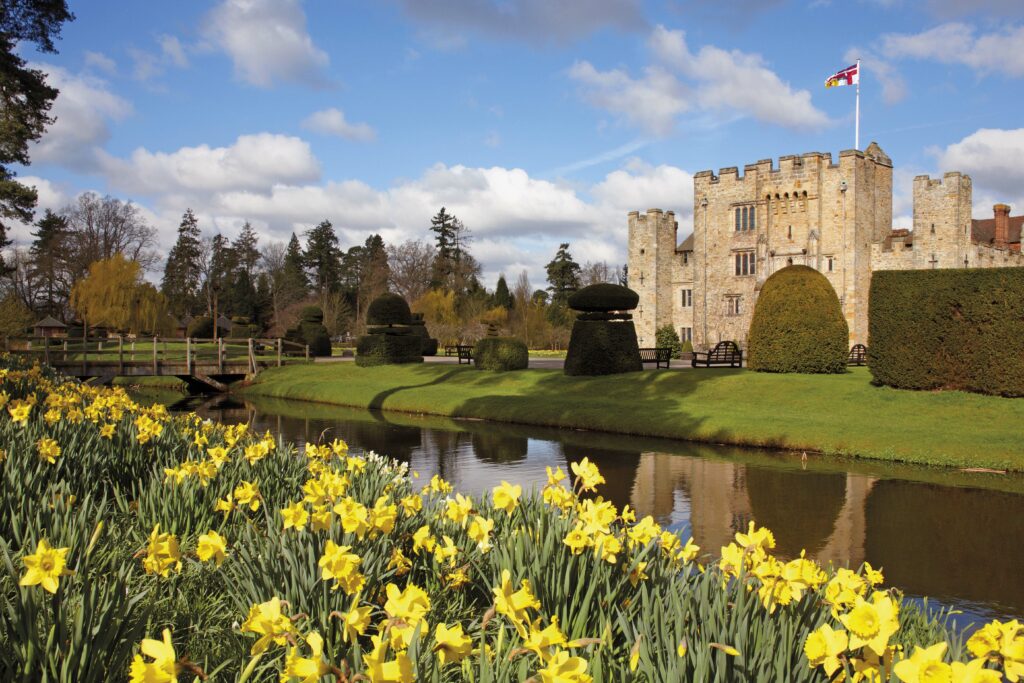 In addition to these striking and remarkably rare paintings, a number of specially loaned 18th-century miniatures will be on display, depicting other key players at the English court, including Thomas Howard (1473-1554), 3rd Duke of Norfolk and Anne's uncle; King Francis I of France (1494-1547) and husband of Queen Claude of France; and Marguerite of Angoulême (1492-1549), sister of Francis I. These three jewel-like paintings are rarely publicly exhibited as they are owned by a private collector.
To complement the exhibition, an accompanying, lavishly-produced guide will be available and a series of exclusive lectures will each reveal more about the early years of Anne Boleyn, whose marriage to Henry VIII irrevocably changed the course of British history.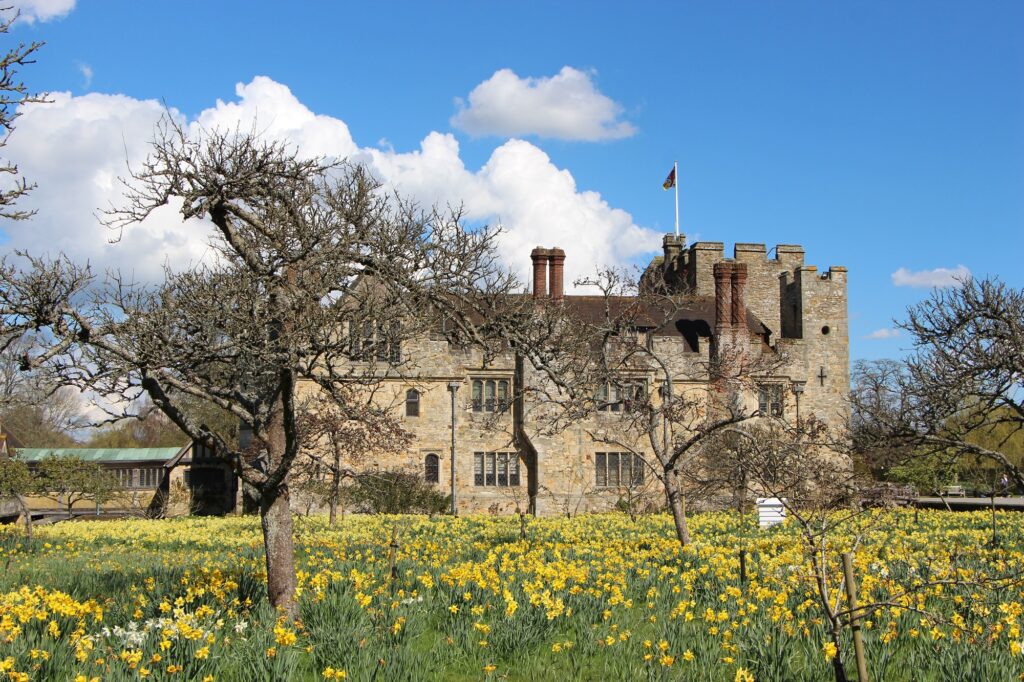 A treat for younger history lovers will surely be the opportunity to see the type of toys and educational aids Anne and her sister Mary would have played with and used during their childhood in the Castle, which form part of a display in Anne's own bedroom.
Assistant Curator Dr Owen Emmerson says: "Becoming Anne: Connections, Culture, Court will begin to flesh out the Boleyn story for our visitors in preparation for the incredibly exciting exhibitions that we have coming up in future years. It will also fill in some existing gaps that we have in the Boleyn's narrative. Essentially, this exhibition will tell their story up to 1522, and will ask what ingredients went in to make Anne Boleyn so distinct at Henry VIII's court as she entered into Queen Catherine's service."
Entry to Becoming Anne: Connections, Culture, Court is included as part of Castle admission.
Hever Castle Chief Executive Duncan Leslie says, "The castle team have yet again created an engaging exhibition based on some very interesting research that continues to bolster our knowledge of this infamous fascinating character of the equally compelling popular Tudor period".
For more information follow @hevercastle on Twitter and hever_castle Instagram, like the 'Hever Castle & Gardens' Facebook page or visit www.hevercastle.co.uk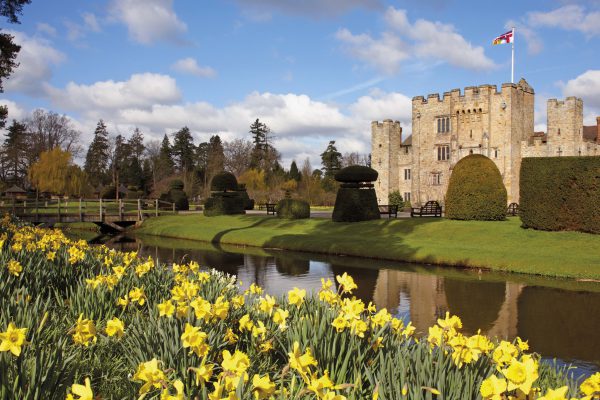 Free for members
Hever, Edenbridge, Kent, TN8 7NG
Become a Historic Houses member
Explore the nation's heritage from just £65 per year.
Hundreds of the most beautiful historic houses, castles, and gardens across Britain offer our members free entry.
Also: receive a quarterly magazine, enjoy monthly online lectures, get exclusive invitations to buy tickets for behind-the-scenes tours, and take up a range of special offers on holidays, books, and other products you might like.