Attingham Summer School highlights
West Dean in Sussex was a home for surrealism at surrealists. The poet Edward James, who inherited the estate in 1912, was a contributor, patron and collector of many prominent surrealist artists, including Salvador Dali, Rene Magritte and Leonora Carrington.
James played a part in the creation of much avant-garde art and design, which remain in the collection and archive at West Dean.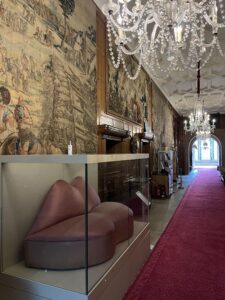 James commissioned Green & Abbott Ltd to make three versions of the Lips Sofa, inspired by Dali's 1934-1934 painting Mae West's Face Which May be Used as a Surrealist Apartment.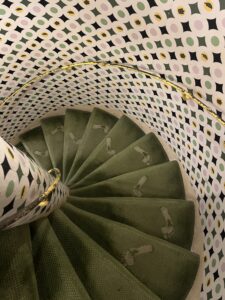 This stair runner was woven during James's brief marriage to dancer Tilly Losch. He drew the pattern from her wet footprints on the bathroom floor. Following their divorce, he replaced it with a carpet woven with the paw prints of his more reliable wolfhounds.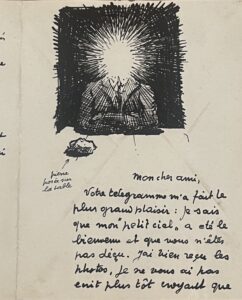 Magritte's painting "The Pleasure Principle" (1937) is a portrait of Edward James. This preparatory sketch survives in a letter from the artist.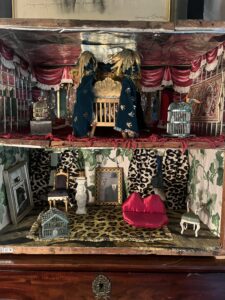 The Toll House by Vivien Greene, a dolls house expert who was married to Graham Greene. She made this miniature in 1972 after meeting James at his Surrealist lodge, Monkton House.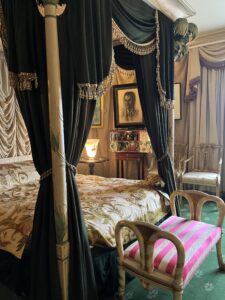 Edward James's bedroom at West Dean. The palm-topped bed was inspired by Napoleon.