A New Fool for Muncaster Castle!
A new Fool of Muncaster has just been announced at the finale of Muncaster Castle's highly successful 'Funcaster Festival of Fools'.
Ian Douglas, storyteller extraordinaire from Huddersfield, was mantled in Tom Fool's coat and crowned with his hat by Gary "Gacko" Bridgens, Muncaster's Fool since 2019.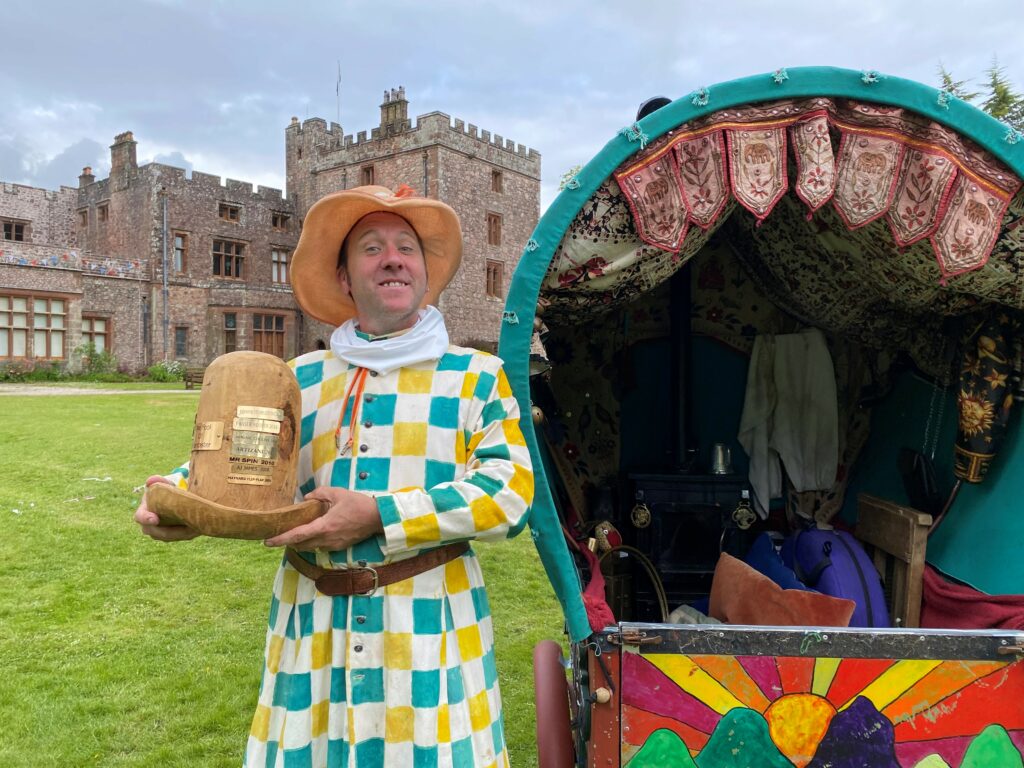 Muncaster Castle is recognised as the traditional home of "Tomfoolery" ever since the legendary Thomas Skelton, the original "Tom Fool," was jester there in the early 17th century.
Peter Frost-Pennington of Muncaster enthused; "We are delighted that Ian has accepted the challenge of being our new Fool of Muncaster. Storytellers maintain our cultural heritage and enliven the treasury of folklore handed down through the mists of time. We know that Ian will be a fabulous ambassador for Muncaster and a thoughtful yet highly entertaining Fool. He has been at the heart of our Halloween ghostly castle tours for 10 years and delighted our visitors at many other events with his fabulous tales and richly deserves his new role".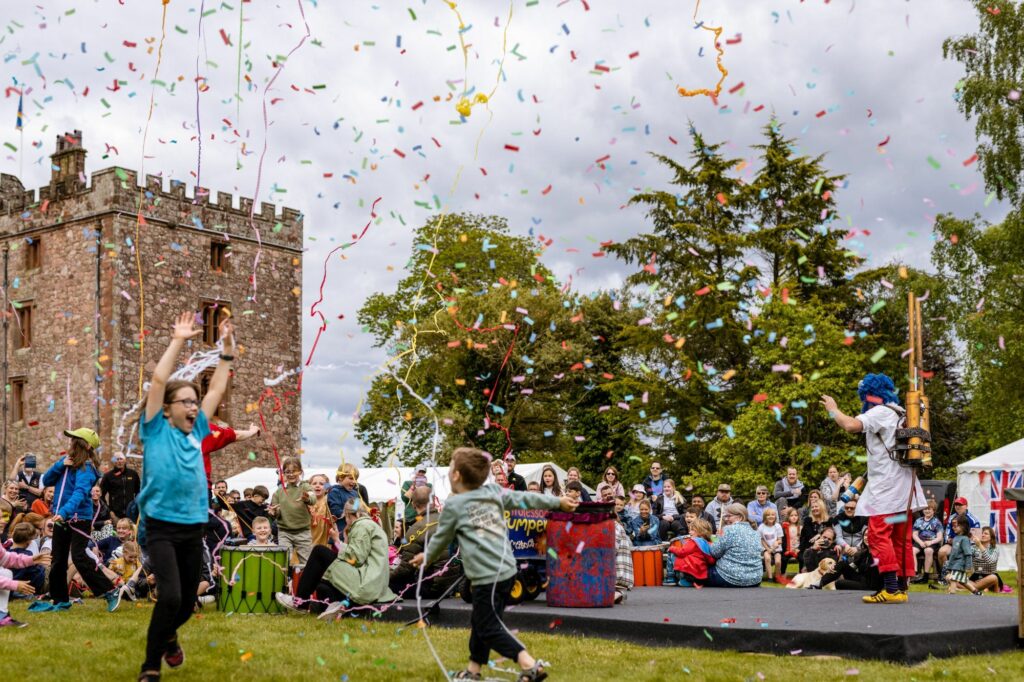 Since 2005, 18 top street theatre performers have won the coveted title "Fool of Muncaster", whose duties include entertaining the Pennington family and the thousands of visitors who flock to the Funcaster Festival of Fools each year in late May.
Ian Douglas said; "I am chuffed to bits to be appointed to this prestigious and historic responsibility. I am looking forward to bringing to life more of the tales and legends that have swirled around Muncaster for centuries and sharing them with local communities and at least some of Muncaster's many visitors. It is a great honour to be entrusted with this ancient office."
As part of the ceremony Ian was presented with the trophy, a replica of Tom Fool's hat, carved from a branch of the great tree at the front door of the castle under which Tom Fool used to sit 400 years ago telling tall tales to passing travellers.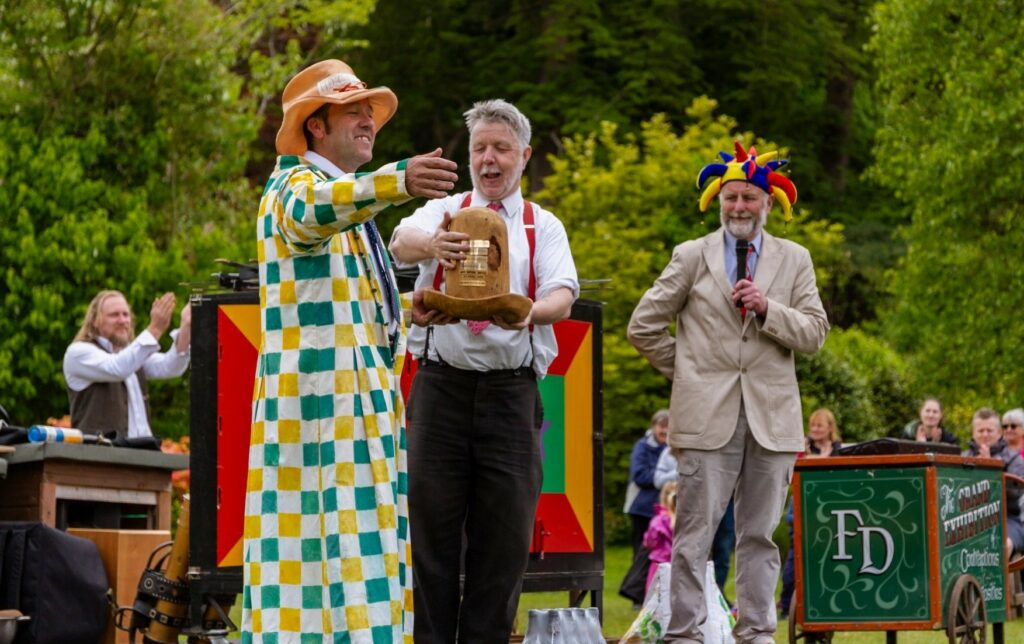 The trophy will have Ian's name added to the long list of previous incumbents.
He was also presented with a symbolic crate of local beer. In the royal court the Fool was paid in ale while the Poet Laurette was paid in wine.
Simon Armitage, the current Poet Laurette is also from Huddersfield and will soon be returning to perform at the Krankenhaus Festival at Muncaster over the August Bank Holiday weekend.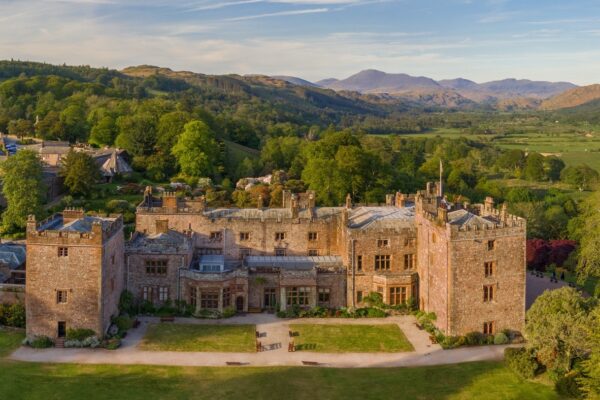 Free for members
Ravenglass, Cumbria, CA18 1RQ