A Christmas Carol at Beaulieu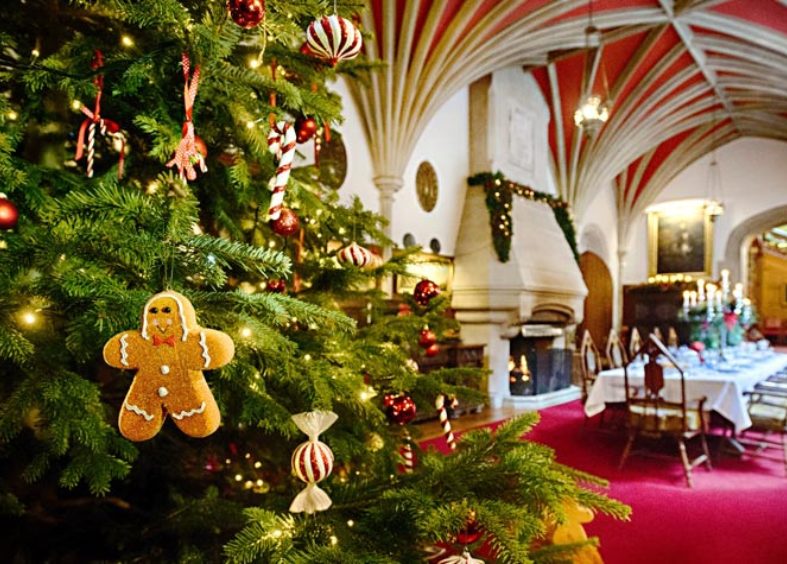 Charles Dickens' timeless classic A Christmas Carol is coming to Beaulieu this festive season, on selected dates from December 18th to January 3rd, as London Touring Players perform this very special Covid-safe outdoor promenade performance. Bah humbug!
A classic tale of family, joy and love comes together with music, magic and Christmas cheer in a show suitable for all ages, in the spectacular historic setting of the Beaulieu Abbey ruins and cloister.
Following a glorious summer of Shakespeare productions in the woods of the Countryside Education Trust, London Touring Players' West End actors will deliver an intimate production like no other, as the audience follows the cast from location to location. So wrap up warm, bring comfy shoes, blankets, hot drinks and umbrellas for the hour-long production.
Performed to a small audience of just 50 in a covid-secure way, the shows will take place each day at 3pm, 4.15pm, 6.15pm and 7.30pm. Separate performance tickets will be available to pre-book at www.beaulieu.co.uk/christmascarol.
Director Abbey Wright said: "I think we all need some Christmas spirit this year more than ever – I know I do! And A Christmas Carol is the most powerful, fun, uplifting and quintessential Christmas story. We can't wait to see audiences delight in the magical experience at the spectacular Beaulieu Abbey ruins. There will be laughter, song, joy and Christmas spirit in abundance."
Lord Montagu said: "I am delighted to welcome the London Touring Players to Beaulieu. The staging of A Christmas Carol will give both the actors and audiences the chance to come together and conjure up some Christmas magic. Given the very difficult time which theatres and the acting profession have been going through, it is good to be able to provide a space in which some Christmas entertainment can be performed in a safe way."
Alasdair Buchan, who will play the lead role of Ebenezer Scrooge said: "For three weeks this summer I had the pleasure of joining a company of remarkable actors to tell stories in the woods. I'm so excited to swap Shakespeare for Dickens this Christmas and come back to Beaulieu. What we created over the summer felt like theatre in its truest form, as well as being cathartic for audience and cast alike. We still need that this Christmas."
This new separately charged production compliments the special Christmas experience a visit to Beaulieu offers. Separate tickets for the visitor attraction including the National Motor Museum, Palace House, Little Beaulieu and the World of Top Gear can also be pre-booked via the link below.