Featured Jobs and Volunteering Positions
Discover the latest jobs and volunteering positions in one place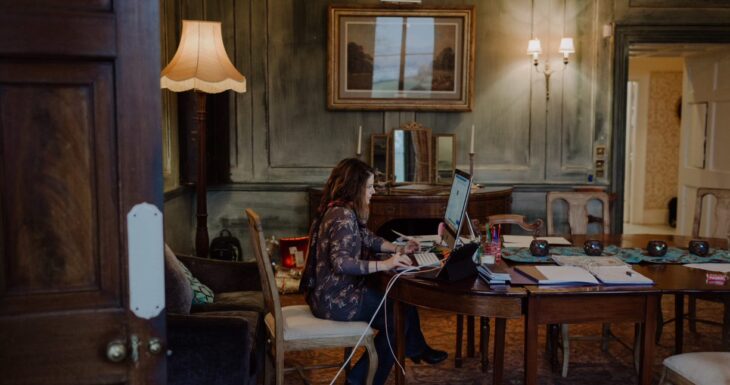 Work for Historic Houses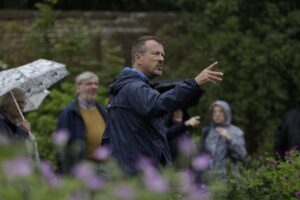 Become a Historic Houses volunteer
Get in touch with us now
We're looking to recruit volunteers to help organise our special full-day tours and accompany visitors on the day.
If you would enjoy meeting new people, being the point of contact between Historic Houses and our customers on the day of the tour, and visiting our houses for free, please get in touch with our Tours & Access Officer, Pat Jacobs, for more information – email pat.jacobs@historichouses.org, tel 01284 827087.
The latest jobs and volunteering positions at our houses & partners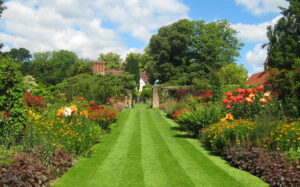 Assistant Head Gardener at Pashley Manor Gardens
East Sussex | Deadline 15 July 2022
Pashley Manor Gardens is looking for an Assistant Head Gardener.
Pashley is a privately owned eleven acre garden, with woodland, near Ticehurst.  Open to visitors from April to September; most well known for our Tulips, Roses and Dahlias.
To keep these gardens at their best, and develop them for the future, an exciting opportunity has arisen for an Assistant Head Gardener.
Applicants should have significant practical horticultural experience and preferably demonstrable experience of leading a small team – enthusiasm for gardening and keeping standards high is essential!
Closing date for applications is Friday 15 July; interviews on Wednesday 20 / Thursday 21 July.
For a job description and application form contact Kate on 01580 200888 or info@pashleymanorgardens.com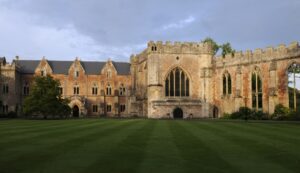 Chair of the Board of Trustees at The Bishop's Palace
Somerset | Deadline 29 June 2022
After an extended period of successful growth, The Palace Trust is at a pivotal moment in its strategic development and we seek an experienced and inspirational leader to Chair the Board of Trustees and lead the Trust in its next phase. Knowledge of the charitable heritage sector would be an advantage but most essential is the commitment of the Chair to our values and vision, together with an ability to raise awareness of and support for the Palace with new audiences and new benefactors.
The Bishop's Palace, and the adjacent Cathedral, are the two principal attractions for this small city whose income is very largely derived from tourism. Each year, the Palace welcomes some 140,000 visitors to its historic buildings, first-class café, and regular events, exhibitions and functions. The magnificent gardens are recognised by the RHS as a partner garden. The Palace attracts visitors from all over the world and in recent times the gardens especially have been a particular source of solace, recreation and comfort for local people.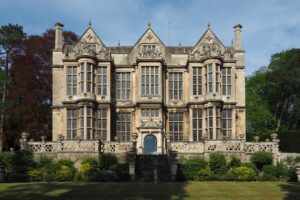 Director of The Hall, Bradford on Avon
Wiltshire | Deadline 13 June 2022
We are seeking a dedicated individual to join our small team providing maternity cover for our Director (with an opportunity for the right candidate to job-share upon her return).  We are seeking an individual with a commercial background who will support the Trust to reduce its current deficit budget through new enterprise and income generation.  The Trust is particularly keen to hear from individuals with experience of delivering holiday lets and developing other income generating opportunities in a heritage context.
The role of Director is focused on managing The Hall's important historic site and estate whilst developing a robust business model, improving income generation and supporting the delivery of the Trust's charitable objectives. We are seeking a proactive and energetic individual with significant experience of commercial development, ideally in a heritage context, who will support The Hall's development at a key moment in its history. The Trust currently generates income through residential and commercial lets.  Our events programme runs at break-even and our venue hire is nascent.  We are seeking an individual who can develop new income opportunities. You will manage a small team of part-time staff, contractors and volunteers including an Administrator, a Housekeeper, an Events & Heritage Coordinator, and a Gardener. You will be responsible for developing future activities and increasing income, working to targets set by the Board of Trustees. Overseeing site access and maintenance, you will work with and supervise contractors and caterers as required. Supported by an engaged team of Trustees, you will ensure the safety of our site, building, historic interiors and collection.
The objectives of the Alex Moulton Charitable Trust are to advance the education of the public, in particular (but not exclusively) in the subjects of engineering and design; to promote for the public benefit the study and appreciation of The Hall, Bradford on Avon as a place of historical and architectural interest; and for the public benefit, the preservation and enhancement of The Hall, Bradford on Avon together with its ancillary buildings, contents, collections and grounds.
Contract Type:          15-month contract August/September 2022 – November/December 2023 (with possibility for job-share when post holder returns from maternity leave).
Hours:                        0.8 contract for duration of contract. Normal working days will be Tuesday to Friday, but will be flexible to suit business needs and include weekends and evenings.
Salary:                        £36,000 pro rata (i.e. £28,800)
Find out more and apply on their website.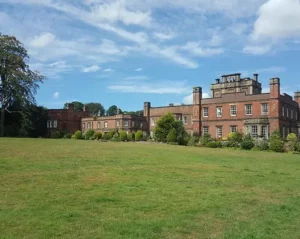 Senior Gardener at Cuerden Hall
Shropshire | Deadline 17 June 2022
An incredible opportunity has arisen for an experienced, Senior Gardener to become part of the creation and development of a prestigious garden set in the grounds of a large Grade II* listed Georgian house located near Preston; with the objective being to create a new garden of national importance enhancing the setting and architecture of the House which was built in stages starting in the early 1700's and, coming with it, a rich history. This position is full time and permanent.
Previously being used for commercial use, the current owner purchased the property in 2020 with the view to create a beautiful, private, family home with a 5-to-7-year plan set in place with an expected cost in the region of £15m. They will soon be undergoing extensive restoration and refurbishment using a wide variety of highly skilled teams across the board. For the gardens they have recruited the expertise of a highly accomplished landscape architect and garden designer who has worked on several prestigious projects across the globe. Their unique and distinguished style has won the highest accolades including many Chelsea Flower Show gold medals, some of which awarded best in show.
Set within 16 acres of grounds, the grounds include 3 ancient woodlands which will be preserved as part of the ongoing woodland management plan. The remaining garden will contain a huge range of elements including a reinstated pond with an island teahouse, rose and topiary garden, croquet lawn and tennis court, kitchen and cutting garden with a glasshouse and polytunnels, a formal terrace, deep walled beds, conical topiary, pet cemetery and much more planned.
The ideal candidate will have an eye for detail and a strong interest in getting involved in a large-scale, long-term project and will benefit from a fantastic opportunity to work closely with the garden designer and owner, contributing ideas and installing the designs, whilst putting your stamp on this monumental project. You will be hands on and be responsible for the care and maintenance of the grounds to a high horticultural standard. This would include maintaining the lawns, hedge cutting, pruning, transplanting, weeding, etc. with help from the existing maintenance team available where necessary. Over time the role will evolve and develop into a Head Gardener position with the view to recruit and train a team of up to 3 others.
The successful candidate will hold an academic horticultural qualification, and have experience working on a large-scale, widely recognised, estates that have been open to the public. Excellent plant knowledge, an understanding of health and safety regulations and experience in the use and basic maintenance of hand tools and garden machinery is essential.
Find more information here.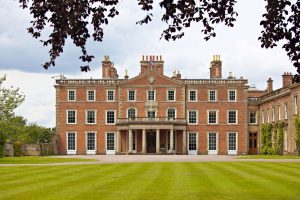 Volunteers wanted at Weston Park
Shropshire | Apply as soon as possible
Weston Park, the stately home on the Shropshire \ Staffordshire border is on the lookout for new faces to join its enthusiastic and friendly team of volunteers and will be hosting an Open Day on Tuesday 7th June during National Volunteers Week.
The House and its collections have largely remained closed to visitors due to the pandemic but with a busy summer season ahead the doors will be thrown open once more.
Prospective volunteers will be able to spend the morning with members of the Weston Park team learning all about the history of the house and the people associated with it.
A variety of interesting roles are available including house guides, room stewards and Granary Art Gallery assistants. Students completing a vocational qualification covering museum and heritage, history of art or conservation courses are also welcome to apply.
Volunteers have the opportunity to learn new skills and meet like-minded people with similar interests.  Weston Park volunteers enjoy a wide range of benefits including free entry to the estate.
Gareth Williams, Curator and Head of Learning to the Weston Park Foundation says: "We are really keen to meet anyone who might be able to spare some time in sharing this incredibly beautiful and special place with our visitors. We have a welcoming and dedicated team of volunteers but would like more people to join us."
The House at Weston Park opens to visitors on Sundays, Mondays and Tuesdays throughout the summer and the Granary Art Gallery, home to contemporary exhibitions, is open daily throughout the year.
"Sharing Weston Park with many visitors from all ages and backgrounds takes both time, patience and commitment – but its great fun and immensely rewarding.  Passion, interest and commitment are the only qualifications we require," concludes Gareth.
Weston Park's Volunteer Open Day takes place on Tuesday 7th June, with registration at 10am followed by a tour of the House and the Art Gallery.  To book your place or for further information please contact Alison Poole, Gallery and Learning Coordinator on 01952 852130 or alison.poole@weston-park.com
Further information please visit weston-park.com.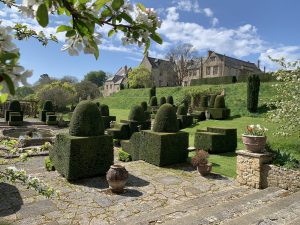 Volunteers wanted at Mapperton
Dorset | Apply as soon as possible
In 2022 Mapperton House opens to the general public and specialised groups from 3rd Aril to the 29th of September 12 noon to 4pm, Sundays to Thursdays.
Volunteers need to have a general interest in English history and heritage. Above all they need patience and understanding of people's needs, including the young, elderly and disabled.
Those who prefer not to be guides are valuable as stewards and could back up other volunteers on our popular house tours.
Volunteers are entitled to travel expenses and light refreshments in the Coach House Café for each visit.
To apply, contact Paula, in the Estate Office, on 01308 742133 or email paula@mapperton.com.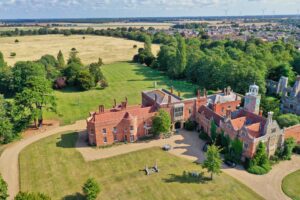 Trustees for the Board at St Osyth Priory and Parish Trust
Essex | Apply as soon as possible
St Osyth Priory and Parish Trust was formed in 2016 to support the restoration of key historic buildings the St Osyth Priory Estate in Essex. Owned privately by the Sargeant family, the Priory boasts a unique range of heritage buildings, environmental and ecological features. The buildings alone comprise 16 separate Grade I, Grade II* and Grade II listed buildings and numerous Scheduled Ancient Monuments.
The St Osyth Priory and Parish Trust is a charity which works to preserve the buildings, monuments, and land of historical and architectural interest firstly at St Osyth Priory and secondly St Osyth Parish.
A series of grant applications are underway to secure funding to preserve key buildings as part of multi-million restoration programme which will open the Priory up to the public.
The Trust is now recruiting new Trustees to join its board with a background in heritage, tourism and culture. The right candidate will have expertise in researching and developing visitor experience, stakeholder engagement and a strong understanding of the visitor economy. Experience in delivering a large capital and / or grant funded project is also desirable. 
In line with our Equal Opportunities Policy we welcome the widest possible range of expressions of interest in order to increase the diversity of our Board.
These roles are not remunerated but modest expenses will be paid.
If you are interested in finding out more, please contact Chair Conrad Payne via email: conrad.payne@struttandparker.com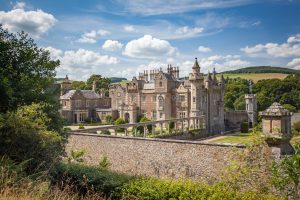 Assistant House Manager at Abbotsford
Scottish Borders | Posted here 9 March 2022
The Abbotsford Trust was created to preserve, protect and promote the home, life and works of Sir Walter Scott. The Hope Scott Wing was extensively refurbished during the restoration of Abbotsford, creating a beautiful holiday home.
Living close to Abbotsford, the Assistant House Manager is responsible for ensuring the delivery of a high quality service to guests, including all aspects of housekeeping, guest services and security.
Become a Historic Houses member
Explore the nation's heritage from just £59 per year.
Hundreds of the most beautiful historic houses, castles, and gardens across Britain offer our members free entry.
Receive a quarterly magazine exploring the architecture, collections, and family histories of our grandest and oldest homes, and get an insight into what it takes to keep them standing today.
Enjoy monthly online lectures about the houses and their extraordinary history, presented by experts including house owners, curators and guest lecturers.