Featured Jobs and Volunteering Positions
Discover the latest jobs and volunteering positions in one place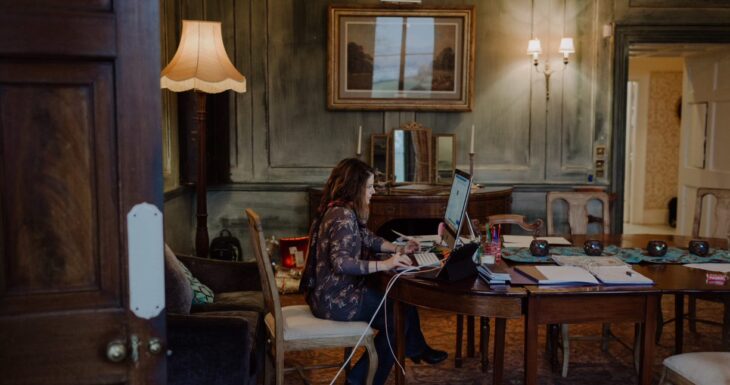 The latest jobs and volunteering positions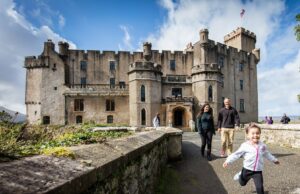 Marine Operations Supervisor & Maintenance Person at Dunvegan Castle
Isle of Skye | Deadline 31 January 2022
Dunvegan Castle & Gardens is an iconic part of Scotland's heritage at the heart of the 41,000-acre MacLeod Estate on the Isle of Skye. As the ancestral home of the Chiefs of Clan MacLeod for 800 years, Dunvegan is a multi award-winning 5* heritage attraction, acting as a magnet for over 180,000 visitors per year before the pandemic struck.
We are looking for a full-time Marine Operations Supervisor and Maintenance Person to join our team and manage our very popular seal boat trips during the open season. Always calm under pressure, we expect you to be a self-motivated, practical and highly organised team player with the ability to handle multiple tasks and problem solve under pressure. We offer a competitive salary commensurate with this position. The job description can be downloaded at https://www.dunvegancastle.com/jobs/
The qualifications required are a Boat Master Grade 3 or Powerboat Level 2 with commercial endorsement for sailing with passengers. If you do not hold any of these qualifications, training will be provided. In terms of the skillset required for the maintenance dept., we are looking for a multi-skilled handyman with a working knowledge of joinery and ideally some previous experience of working in a heritage environment.
The closing date for applications is the 31 January 2022 and the start date is 1 March 2022. Please email your CV and a covering letter explaining why the appointment interests you and how your experience and qualifications match the role profile to jobs@dunvegancastle.com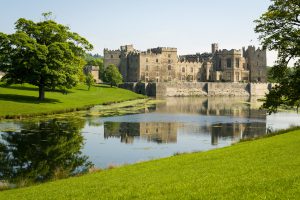 HR & Recruitment Assistant at Raby Castle
Co Durham | Deadline 14 January 2022
Raby has an excellent opportunity for a HR & Recruitment Assistant to join our great team. You will support the HR and Recruitment function of the Estate by assisting with the recruitment journey for our applicants.
At Raby we are always looking for talented people to join the team and the successful candidate will be a key player in this. The HR & Recruitment Assistant will work closely with the Estate Administrator and managers from across the Estate to ensure a smooth and positive recruitment process for candidates and colleagues.
The successful candidate will truly be a people person, keen to keep in touch with our candidates, developing relationships with key stakeholders within the local community and help facilitating the onboarding process. Building and maintaining relationships internally and externally is key to this role.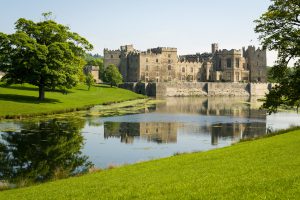 Interpretation and Engagement Assistant at Raby Castle
Co Durham | Deadline 17 January 2022
This role has been created to support 'The Rising', as well as other interpretation projects across the estate. The development of the visitor experience is being led by Raby's Head of Leisure and Tourism, supported by members of the Leisure and Tourism Team, including the Curator who will lead on the development of interpretation. Over the coming years, this will include fixed exhibition interpretation as part of 'The Rising', content creation for a new Raby Estate Digital App (covering Castle, Park, Gardens and areas of Upper Teesdale) and refreshing the interpretation of the Castle.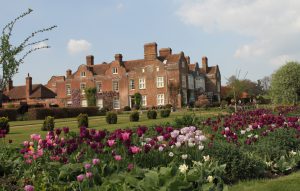 House Manager at Godinton House & Gardens
Kent | Deadline 31 December 2021
Godinton House is a spectacular Jacobean mansion set in formal gardens and traditional parkland, west of Ashford in Kent. It is owned and managed by an independent charitable trust, established by the last private owner.
The house is open to the public and together with the garden attracts up to 20,000 visitors per year including guided tours and school visits. A tea room operates during visiting hours, and the house and garden host a popular and diverse programme of events throughout the year.
The house and gardens are currently managed by a team including Estate Manager, House Manager, Head Gardener and additional staff and guides. The existing House Manager will retire in early 2022.
The Role
The Trust is now seeking to appoint a new House Manager to perform the following role:
Responsibility for the management of the day visitor operation including daily visitors, booked coach tours and educational visits in conjunction with the existing team.
Supervision and operation of the tea room to include staffing and arrangements for catering which include in house preparation of cakes and light lunches, full house-keeping duties including cleaning and conservation of the house and extensive collection, and management of housekeeping staff and guides.
Responsibility for curatorial aspects related to the interior and collection, appointing and managing consultants and contractors as required.
Primary responsibility for care and management of the house including night and weekend duties, and supervising relief to be undertaken by additional staff.
The successful candidate will be required to live on site and will be provided with a very desirable two bedroom flat within the house.
The House Manager will report to the Estate Manager day to day and directly to the Board of Trustees as required, and will manage the existing house team.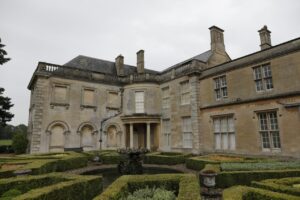 Senior Gardener at Lamport Hall
Northamptonshire | Deadline 24 December 2021
Lamport Hall & Gardens are the heart of a rural estate in Northamptonshire. The gardens cover approximately 10 acres and include lawns, herbaceous borders, a walled cutting garden full of perennials, an orchard and vegetable garden. Surrounding the hall and gardens is an extensive park which will also require some maintenance.
Undertake a full range of practical horticultural work to develop and protect the garden, and contribute to the delivery of projects that enhance the garden.
Ensure the highest standards of conservation, horticulture and visitor experience.
 Work on projects outside of gardening for example helping other staff set up for events and working alongside others at events.
Head Housekeeper at Deene Park
Northamptonshire | Posted here 26 November 2021
An exciting and challenging position has become vacant at Deene Park, Nr Corby. Northants NN17 3EW.
This is a full-time, live in position.  Responsible for the housekeeping and overseeing three cleaners and rota.  Must have an interest in historical preservation and heritage.
Laundry, house entertaining, light supper duties when chef is away, occasional care of two terriers.
If interested, please email estateoffice@deenepark.com and attach an introduction letter together with a CV.
Become a Historic Houses member
Explore the nation's heritage from just £59 per year.
Hundreds of the most beautiful historic houses, castles, and gardens across Britain offer our members free entry.
Receive a quarterly magazine exploring the architecture, collections, and family histories of our grandest and oldest homes, and get an insight into what it takes to keep them standing today.
Enjoy monthly online lectures about the houses and their extraordinary history, presented by experts including house owners, curators and guest lecturers.