Hasfield Court
Stone-built former home of architect Thomas Fulljames.
Hasfield, Gloucestershire, GL19 4LF
Get Directions
Features
Meet the owner

Mostly wheelchair accessible
Grade II* manor house dating from the sixteenth century, remodelled and refaced in 1860 by William Baker and extended in 1888 by his nephew William Meath Baker, a close friend of Sir Edward Elgar, who stayed at Hasfield on many occasions and who featured several family members in his 'Enigma Variations'.
Much altered and extended in the 19th century, the unusual French Mannerist Revival exterior of Hasfield Court conceals a 16th-century core including a panelled dining room and library. The house and garden are in the early stages of a comprehensive restoration. Visitors will tour the principal ground floor rooms, including the 'work in progress' restoration of the music room and conservatory.
Tea and cake will be served after the tour, and visitors can then roam the gardens, including the Victorian walled kitchen garden, beech maze, croquet lawn and superb views from the garden terrace across the Severn Vale to the Cotswold escarpment. From the gardens there is direct access to the charming St Mary's church, which will be open.
Tours that are scheduled will be listed below. If none are scheduled yet, please check back later, or find other tours you might enjoy on our tours listing page here.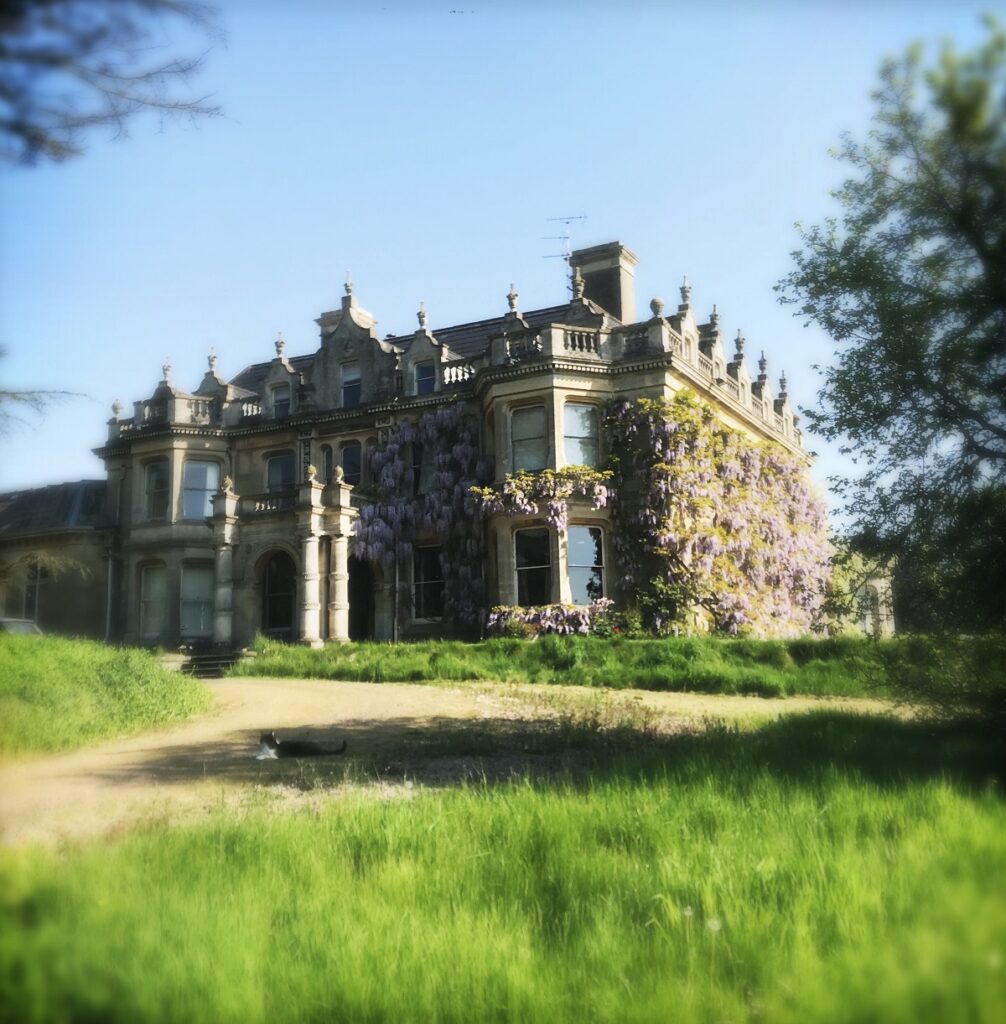 Tour details
Tour of ground floor of house led by the owner; hall, staircase, library, dining room, kitchen, billiards room, music room, conservatory. Unguided access to gardens including kitchen garden, maze, stable block, dovecote, parish church and churchyard.
Tour cost
£14.00
Refreshments
Tea or coffee with cake and biscuits.
Access notes
Wheelchair access to ground floor of house. Gravel paths in garden.