Camden Place
The house where deposed Emperor Napoleon III died in exile.
Camden Park Road, Chislehurst, Kent BR7 5HJ
Get Directions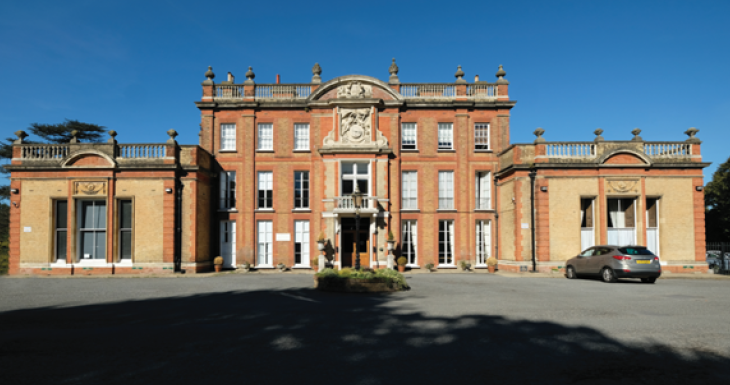 Features
Accessible loos

Accessible parking

Easily accessible without car

Mostly wheelchair accessible
Accessibility
Accessible parking.

Accessible toilets.

Guide dogs are welcome.

Wheelchair ramps/routes.
For over 125 years Camden Place has been home to Chislehurst Golf Club so, until now, very few people have had the chance to visit and experience the grandeur of the property. Serving as a clubhouse, there are only a handful of exhibits on display. However, the evidence of its architectural evolution since the early 18th century and the rich tapestry left by 'Napoleon III, Empress Eugénie and the Prince Imperial (the house's previous tenants) has remained largely unaltered for over a century.
Visitors will hear stories of murders, imperial life in exile, visits by royalty, death beds, spies, funerals and the mystery of how a French flag came to fly in Chislehurst and the impact it had on the local community. They will see architectural features that include fireplaces, staircases, panelling and other artefacts that are bound to leave an impression. It is well worth a visit.
Tours that are scheduled will be listed below. If none are scheduled yet, please check back later, or find other tours you might enjoy on our tours listing page here.
Tours with coffee and cakes £20.
Tours with Sunday lunch from the carvery £45.
View tours and book here.
Accessibility
Accessible parking.

Accessible toilets.

Guide dogs are welcome.

Wheelchair ramps/routes.
The site dates from 1609 when William Camden (antiquarian) built his home on just two acres, surrounded on three sides by the Common. By 1717 the site had a new owner, and a new L-shaped country house was built on it by Robert Weston. He named it Camden House and added an impressive avenue of lime trees.
In 1760, Charles Pratt, later Lord Camden, began a 25-year development project, on a site of over 120 acres. Working with architect George Dance and designer James 'Arthenian' Stuart, three stories and three rooms added to the front transformed the house into a Georgian mansion. Stuart added a temple-shaped folly in the grounds which has a Grade II designation. In 1805 a new owner, Thompson Bonar, continued working with George Dance and continued the expansion, adding a new dining wing, which would become Napoleon's snooker room.
The architectural signature of these renowned men is clearly apparent today. From the Jacobean entrance hall with 20 gargoyles to help ward off evil, to the ceiling of Lord Camden's dining room.
In 1860 Camden Place found another owner with a unique vision. Nathanile Strode, a successful lawyer, began work converting Camden Place into a French château. New artwork, decoration and furnishings were added as well as a magnificent new dining room which included panelling acquired from the Château de Bercy, carved in the 1700s by craftsmen who went on to create the palace of Versailles.
The dining room is one of the glories of Camden Place and has been described as an interior of national importance.