Historic Houses Announces Sustainability Award 2023 Winner, sponsored by Savills.
Leighton Hall, in North Lancashire, wins the 2023 Historic Houses Sustainability Award.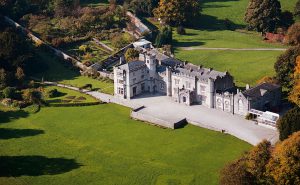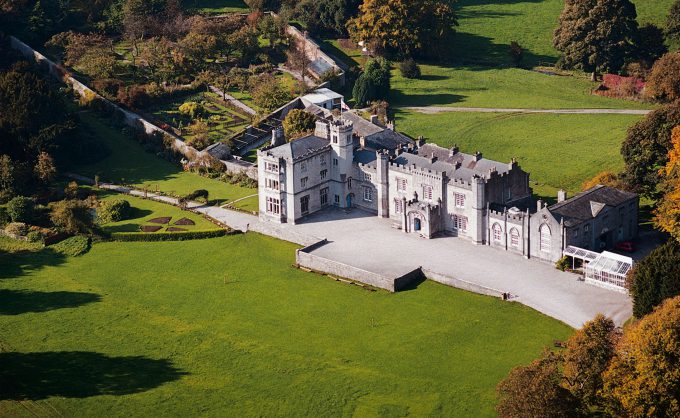 Nestled in a bowl of parkland against a backdrop of the Lake District hills, Leighton Hall becomes the third winner of the recently introduced Sustainability Award, following in the footsteps of Penpont in 2022 and Browsholme Hall in 2021.
The award, sponsored by Savills, recognises and celebrates the work done by privately and independently owned historic houses in the field of sustainability. The award is a benchmark for excellence and recognition of environmental best practice within the heritage sector. Judges take several factors into account, including reducing carbon footprints, eco-tourism and sustainable development, biodiversity, and rewilding. The announcement was made at the Historic Houses National AGM on Tuesday 14 November 2023. 
In 2015, Lucy Arthurs and the team at Leighton Hall started working towards transforming parts of the estate & heritage business to be more environmentally aware and sustainable, supporting national goals with climate recovery. The judges were hugely impressed by the commitment and passion shown to sustainability. Working with corporates, the team have planted 30,000 trees re-establishing a wood, enabling them to create a new woodland habitat and support them in reaching their goal to be carbon neutral. This wood will remove up to 750 tonnes of CO2 per annum from the atmosphere.
In the hall, a biomass boiler was installed eight years ago to produce hot water and central heating, while they've also introduced a loft installation and switched to low energy light bulbs.
Lucy Arthurs, estate manager at Leighton Hall, said:
"We are absolutely thrilled to have won the 2023 Historic Houses Sustainability Award. It is a wonderful recognition of the hard work and commitment of our small team and will undoubtedly spur us all on to make even greater progress in this field in the future!"
Ben Cowell, Director General of Historic Houses, said:
"The Leighton Hall team are leading the way in showing how environmental sustainability is an opportunity to be grasped rather than something to be feared. Our judges were blown away by the Leighton team's commitment to and passion for sustainability, seeing that it was embedded across all aspects of the house and estate."
Rupert Clark, Director at Savills, said:
"The work that Lucy and the team at Leighton Hall have done is quite remarkable. They're setting the standard for sustainability in heritage, and what makes their achievements even more impressive is how they've kept this desire and commitment to climate recovery in spite of being such a small team. They are very deserved winners of this award."
Become a Historic Houses member
Explore the nation's heritage from just £65 per year.
Hundreds of the most beautiful historic houses, castles, and gardens across Britain offer our members free entry.
Also: receive a quarterly magazine, enjoy monthly online lectures, get exclusive invitations to buy tickets for behind-the-scenes tours, and take up a range of special offers on holidays, books, and other products you might like.