Getting Married in a Pandemic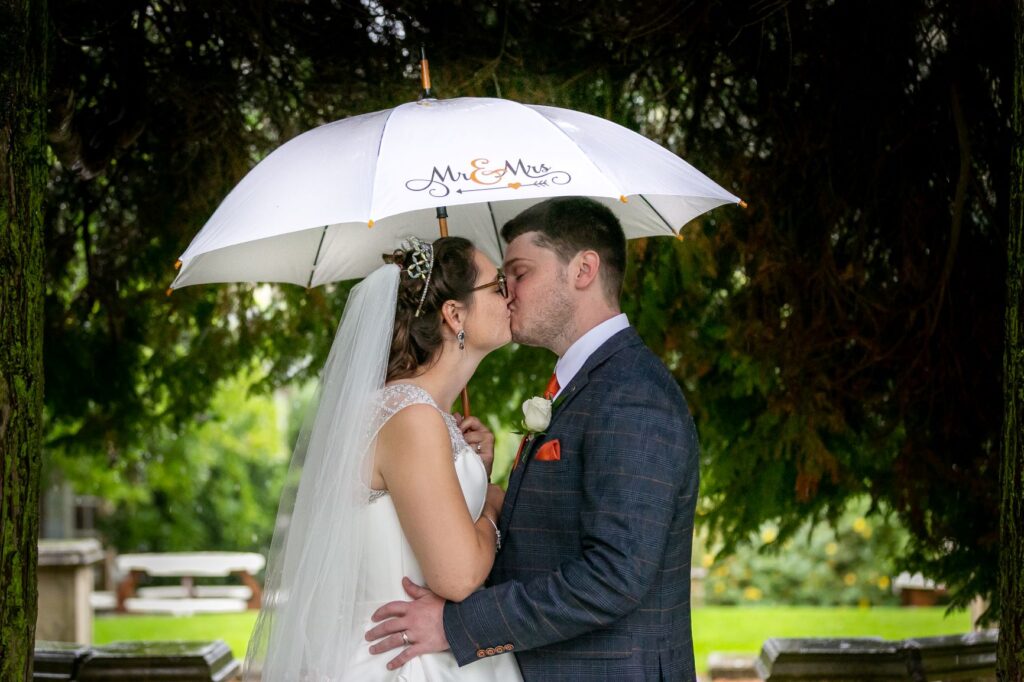 An interview with newlywed and heritage professional, Olivia Walker, exploring her experience of lockdown furlough, a phased return to work, and wedding re-re-planning. A rollercoaster ride of emotion one might associated more with theme parks than historic houses!
It's not just past lives that make historic houses tick, but the living breathing people who currently work in those ancient walls, bringing them to life for visitors. Today we get to know one such person a little better as we speak to Olivia Walker (nee Butterfield) who works at Kiplin Hall and Gardens in North Yorkshire. The 400-year-old historic house, picturesque gardens, and delicious Tea Room is located between the market towns of Northallerton and Richmond. It did close during the lockdown, but has been operating a phased return to (the new) normal since early June.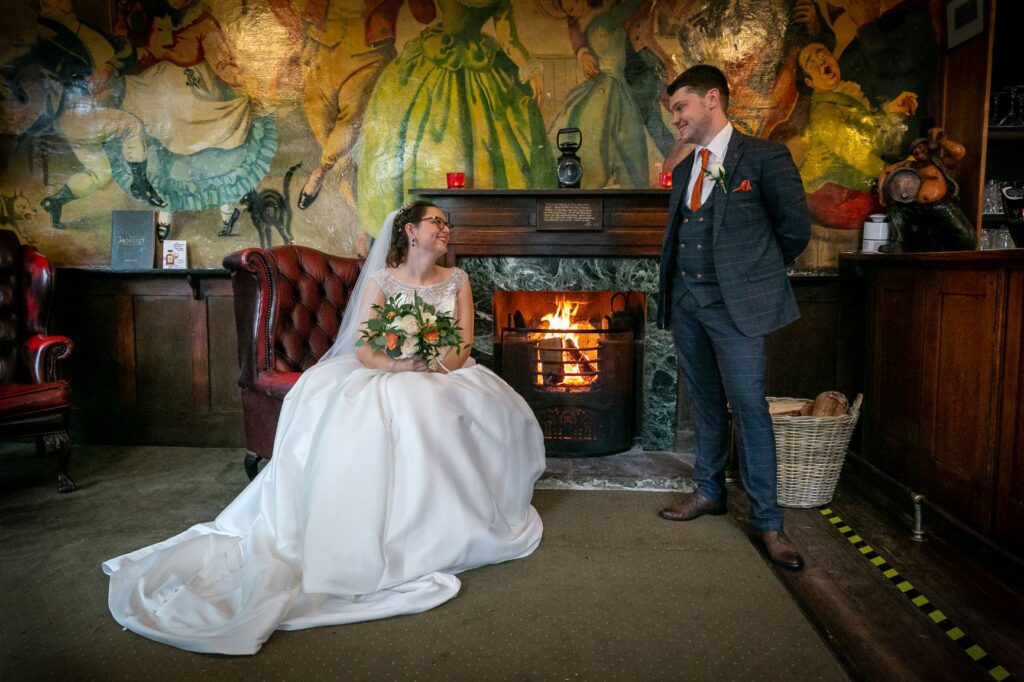 Mr and Mrs Walker pictured at their wedding on 3rd October photo courtesy of Rup Hoyland Photography
We'd like to extend huge congratulations to Mr and Mrs Walker who were married on Saturday 3rd October. We spoke to Olivia about her work at Kiplin last week before she took time off work for the wedding.
Mrs Walker has worked at Kiplin Hall and Gardens for two years as Front of House & Admin Assistant. She is one of the few full-time members of staff, second in command to the Front of House & Volunteer Manager. During the open season (Feb – Nov) most of her day-to-day duties entail making sure that the volunteers are happy and the house is running smoothly. Occasionally covering breaks for the room stewards and therefore getting the opportunity to spend time out of the office, speaking to visitors in the historic house. In the office she takes care of the general admin and specifically group bookings, welcoming coach parties to Kiplin. During the winter closure Olivia's focus is more admin based, for example completing an annual shop stock take, researching new shop stock in preparation for new trends next year. During the winter Olivia also assists in the cleaning and conservation of museum objects and historic rooms. Getting everything ship shape for the year ahead.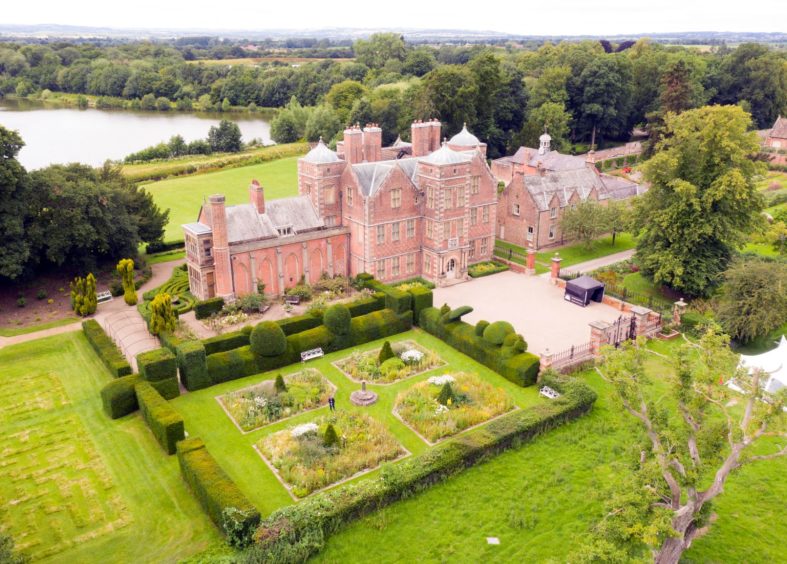 The mock-Gothic extension added to Kiplin Hall in the mid 1800 by Sarah Crowe and John Delaval Carpenter, on the left hand side
Having grown up in Darlington Olivia studied History at Leeds Beckett University, continuing to a Master's degree at Newcastle University. In her free time Olivia keeps very busy volunteering with the Girl Guides. An Assistant Leader for a Rainbow unit, and Leader of a Guide unit, and the County Co-ordinator for the 18-30's Guide Section. Her organisational skills and warm, bubbly personality are put to good use both at work and in her voluntary roles.
Along with other visitor facing staff Olivia was furloughed early in the lockdown, which was not an easy experience to go through, as she describes.
"It was hard mentally to go from a full-time job and big voluntary commitments to nothing. I'm normally busy 50+ hours a week. We are a small team at Kiplin and we tend to all muck in, so it was hard to have to step back. But I know that being furloughed was best for the organisation financially at that time. Day to day it was hard to fill my time at home. My finance, Charlie, was working from home so he was still busy. I am so used to being surrounded by people at work, we have a large team of volunteers, so the isolation was not great for my mental health."
"I did begin to fill my time with decorating our home, and the last of the wedding plans, although there was a lot of uncertainty hanging over all of that. During the lockdown our venue went into administration! So, we had to find another. I was able to order the bridesmaids dresses but we couldn't be together to try them on so there was lots of taking photos, messages pinging back and forth, the days were filled with Whats App group chats going ping. As June rolled on we were able to sort out the suits and flowers."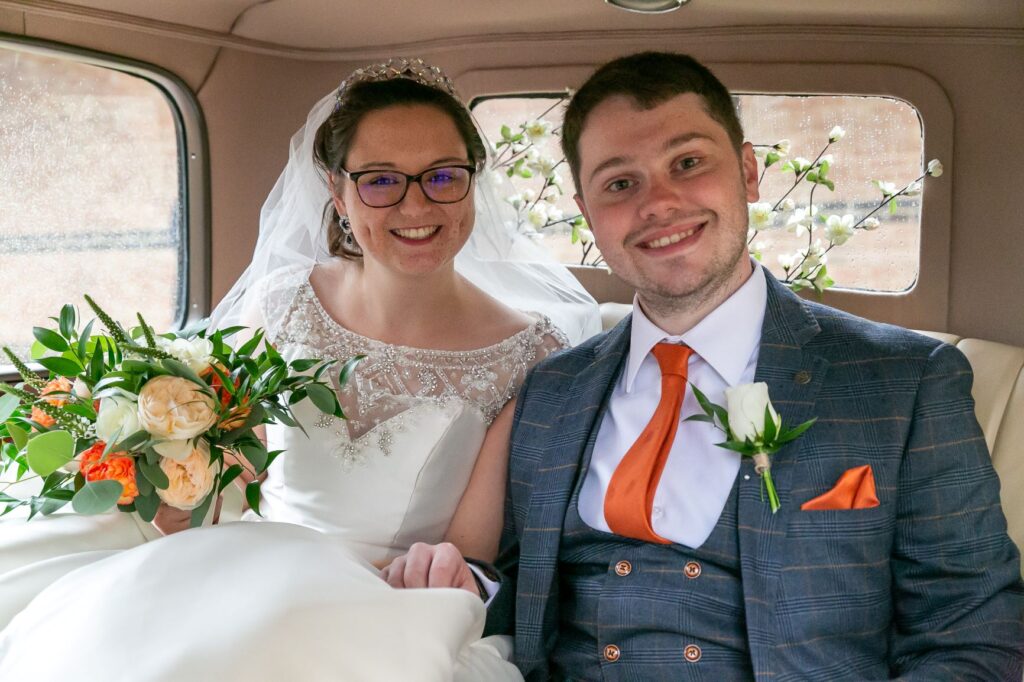 Mr and Mrs Walker pictured at their wedding on 3rd October photo courtesy of Rup Hoyland Photography
"As restrictions on weddings were announced we knew we'd have to cut our numbers. We had planned to have 64 guests, but had to cut that to 30. That was really hard. But with just 11 days to go the numbers were cut again to 15. So now it'll just be the bridal party, parents and some of our siblings. By this point it was more a case of just trying to get to the finish line. We just want to be married. The rest of the dressing is disappointing to miss, but we can celebrate next year, hopefully."
"I've tried to look for the silver linings in the situation. By having a party next year I will get to wear my wedding dress twice. And my brother will be able to see me in it. He can't come to the wedding as he is serving at sea in the Navy. We've also spent less on the wedding as a result of cutting the numbers so that's not a bad thing either. Some of it has gone towards a spar day for Charlie and I after the wedding, we need a treat! The new venue has a large ballroom, and given our small party there will be plenty of room to twirl in my dress!"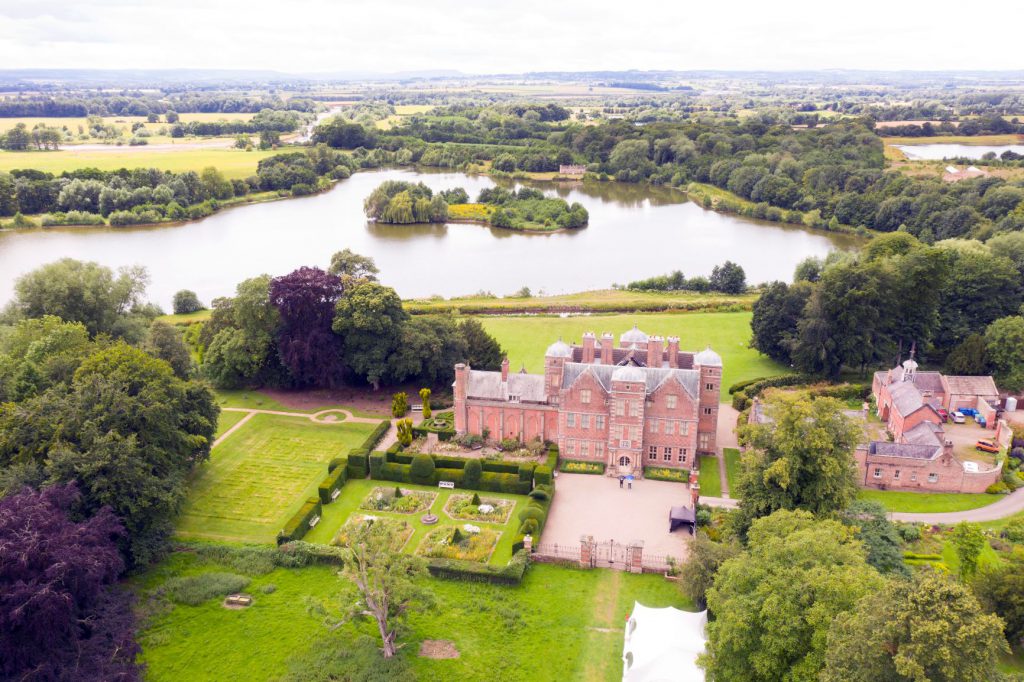 I was keen to know why Olivia and Charlie decided not to postpone until next year, as many have?
"We could have postponed but a couple of things made us decide to just press ahead. Our marriage licence only lasts one year, so we would need to apply for another if we postponed. Next year will be a very busy year for weddings, so it just seemed the most sensible thing to carry on rather than get caught up in the back log. We are ready to be married."
Olivia's positive attitude and organisational skills certainly stand her in good stead at work and at home. Not least planning how 10 people in the bridal party can all get ready for the wedding and be at the church on time whilst adhering to the rule of six. Luckily one of the bridesmaids lives five doors down from Olivia's parents so it should all be manageable and safe.
Olivia returned to work at Kiplin in August, undertaking some of her duties part-time as part of a phased recovery plan.
"Being back at work has been lovely. Seeing the volunteers again, and seeing visitors enjoying themselves really lifts your spirits and reminds you life does go on. It's not normal but it's good. Kiplin has been doing well, welcoming lots of new, more local, visitors. So that success is certainly a comfort. As a team we are now planning for next year. New chapters all-round.'
I asked Olivia what she loved most about Kiplin and if she could travel in time, when would she go and who would she hope to meet?
"I'd like to go back to the period 1818 – 1868. When Sarah Crowe & John Delaval Carpenter owned the Hall. I think it would be amazing to see the hall going through improvements and changes at that time, especially to the gardens and the building of the mock gothic extension which is now the library. It would have been an exciting time of improvement and modernisation for the Hall. I would hope to bump into Sarah Carpenter as she was a modern woman for her time, she took care of some of the running of the estate as well as being involved in the developments in the gardens. I'm sure she'd have made a great Girl Guide!"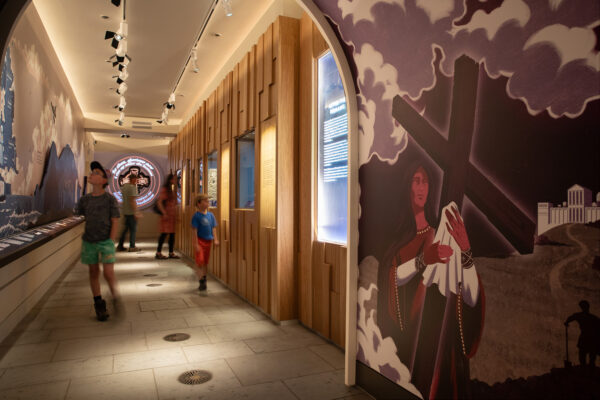 It's been 10 years in the making, and countless challenges have been encountered along the way, but we've kept the faith, and now it's finally ready – the Faith Museum opens to the public on 7 October 2023.
Painshill, in Surrey, invites families to enjoy an enchanting fairy tale adventure in a landscape full of stunning autumnal colour.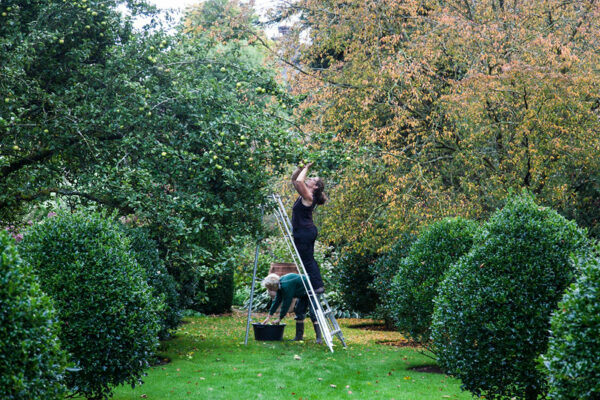 From bees to beer, apples to agriculture, there will be something for everyone at Dalemain's Harvest Festival.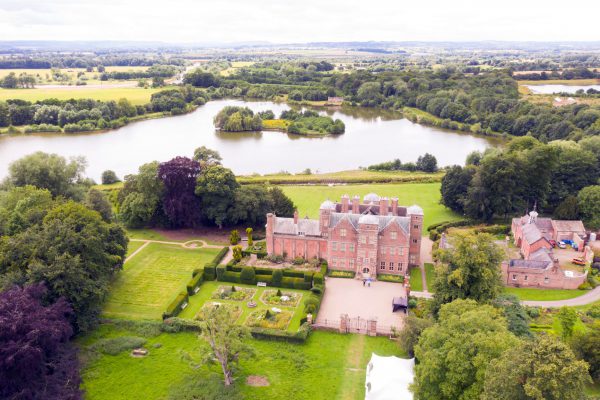 Free for members
Scorton, Richmond, North Yorkshire, DL10 6AT