Friends of Audley End Annual Lecture: Saving Country Houses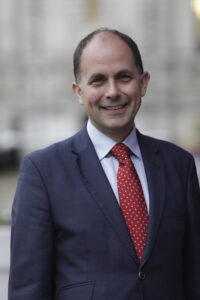 Our very own Ben Cowell, director general of Historic Houses, is giving a fascinating talk at the Friends Meeting House in Saffron Walden, on 17 March.
This talk tells the story of the battle to save country house heritage over the last 75 years.
Many houses, including Audley End, faced an uncertain future after the war. Demolitions reached a peak in the early 1950s, when many owners decided they could no longer afford the heavy costs of repair and maintenance.
The plight of so many houses led to a landmark exhibition at the V&A in 1974, 'The Destruction of the Country House', and to the formation of an organisation, The Historic Houses Association, dedicated to fighting for houses' long-term protection.
Since the mid-1970s there has been a sea change in the conditions under which country houses have operated. Houses are now run as active businesses, through tourism and hospitality, by offering holiday accommodation, or through events such as weddings, concerts and festivals.
Although country houses face all manner of headwinds today – economic, cultural, political and environmental – their position is a lot more assured than it was just after 1945, when the government felt obliged to step in and buy Audley End.
Tickets are £5 and available from Saffron Walden Tourist Information Centre or on the door.
Find out more here
Become a Historic Houses member
Explore the nation's heritage from just £65 per year.
Hundreds of the most beautiful historic houses, castles, and gardens across Britain offer our members free entry.
Also: receive a quarterly magazine, enjoy monthly online lectures, get exclusive invitations to buy tickets for behind-the-scenes tours, and take up a range of special offers on holidays, books, and other products you might like.