Birdsall House Wins Historic Houses Kitchen Award 2019
Birdsall House in North Yorkshire has won the inaugural Historic Houses Kitchen Award 2019, in association with Country Life, sponsored by Neptune.
Set on the edge of the Yorkshire Wolds, this sixteenth-century house, largely remodelled in a classical style in 1749, has been home to the same family since the Dissolution of the Monasteries.
One of three contenders for the Kitchen Award, that included Dedham House in Suffolk and Wood Hall in Norfolk, Birdsall was crowned the winner of the award, in its first year, for the highly sensitive approach they took towards designing a beautiful, modern-day and functional kitchen into the historic house, while sourcing materials locally and paying great respect in its design towards the history and architecture of the building; "juxtaposing the modern and the classical in an architect's vision".
Lady Cara Willoughby said:
"When we took over Birdsall in 2017, we had to rethink how we lived in the house. We were opening the it commercially and needed to find a space that was ours. Looking at the plans it became obvious that the 1950s kitchen area, with a network of six small rooms, was the right place for something new. The planners eventually agreed to us opening the space up into one large room.
I'd been toying with kitchen ideas and plans for years, not knowing when we might move in. When it came to it quotes for a bespoke build were exorbitant but standard units wouldn't work. Luckily one of our tenants is a brilliant joiner and has a superb eye for detail, so he made almost everything.
I'm art-school trained – I used the golden ratio to work out exactly how to get the proportions right for the room. I relished finding knobs, flooring and paint. We've hidden gadgets (like the television) so that the first impression of the kitchen is timeless.
Today, like most families, we live in our kitchen most of the time: homework, playing games, seeing friends, watching TV, cooking and eating all happen here. We all have our space and it is very much the beating heart of our family home at Birdsall."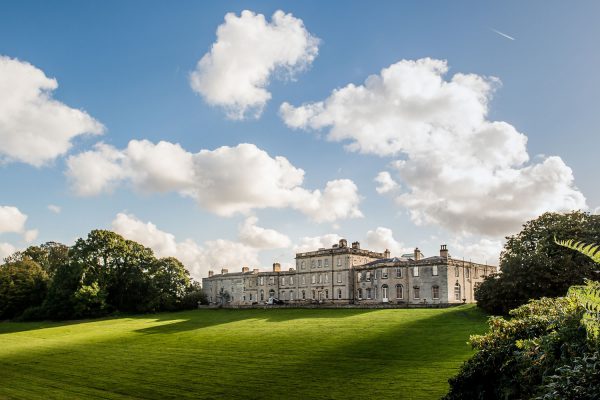 Not free for members
Malton, North Yorkshire, YO17 9NU