A Taste for Japanoiserie at Chiddingstone Castle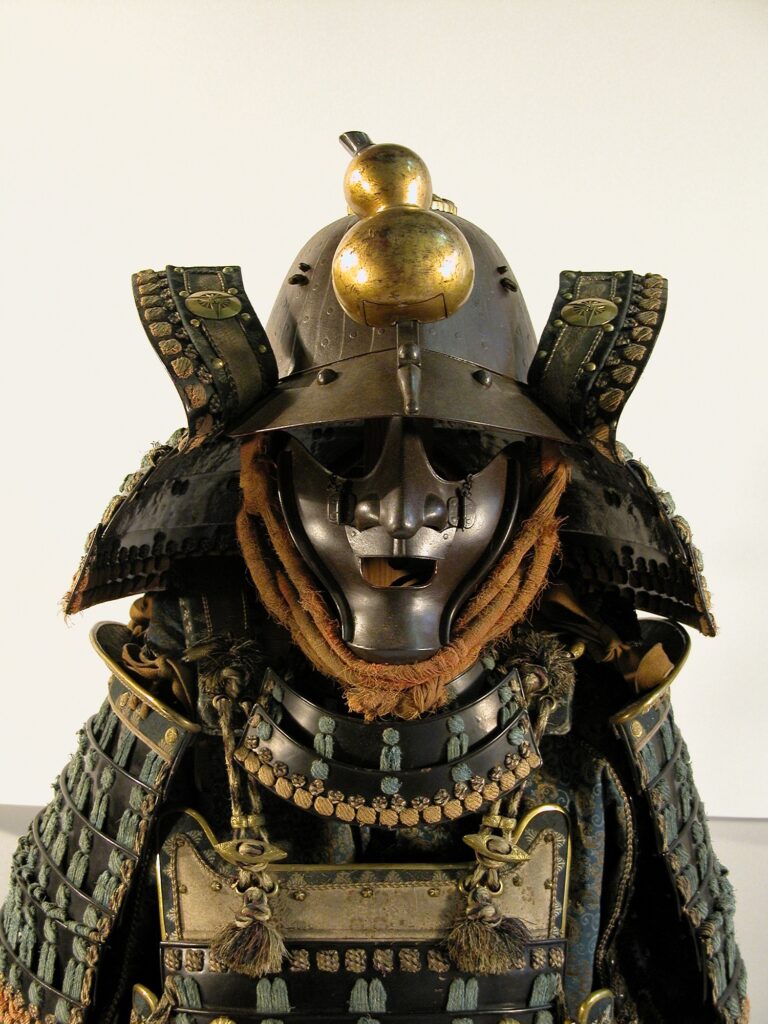 Sarah Greenwood celebrates the Japan-UK Season of Culture by visiting an exceptional collection of Japanese works of art at Chiddingstone Castle in Kent.
The flow of oriental goods brought by East India Company ships to British ports from the early 1600s fostered an enthusiasm for the art of China and Japan. Japanese porcelain from Arita or fine lacquer wares from Kyoto were highly prized luxuries. Today, one of the earliest and single most outstanding objects brought halfway around the world by those intrepid traders is at Chiddingstone Castle in Kent. The Chiddingstone or Beckford Casket is a lacquer box of the highest quality, dating from around 1640. It is a lockable miniature pavilion in the style of a many-doored European cabinet, made of black and gold lacquer with detailed cut shell and gold powder work. You can guess from its name that it came from William Beckford's extravagant folly at Fonthill, one of the most celebrated art collections of the late 18th century. This fabulous casket arrived at Chiddingstone Castle in 1955 when the Gothicised house became home to Denys Eyre Bower, a London antique dealer who had acquired extensive collections of Ancient Egyptian artefacts, Stuart portraits, Jacobite memorabilia, Buddhist art and Japanese lacquer, armour and swords.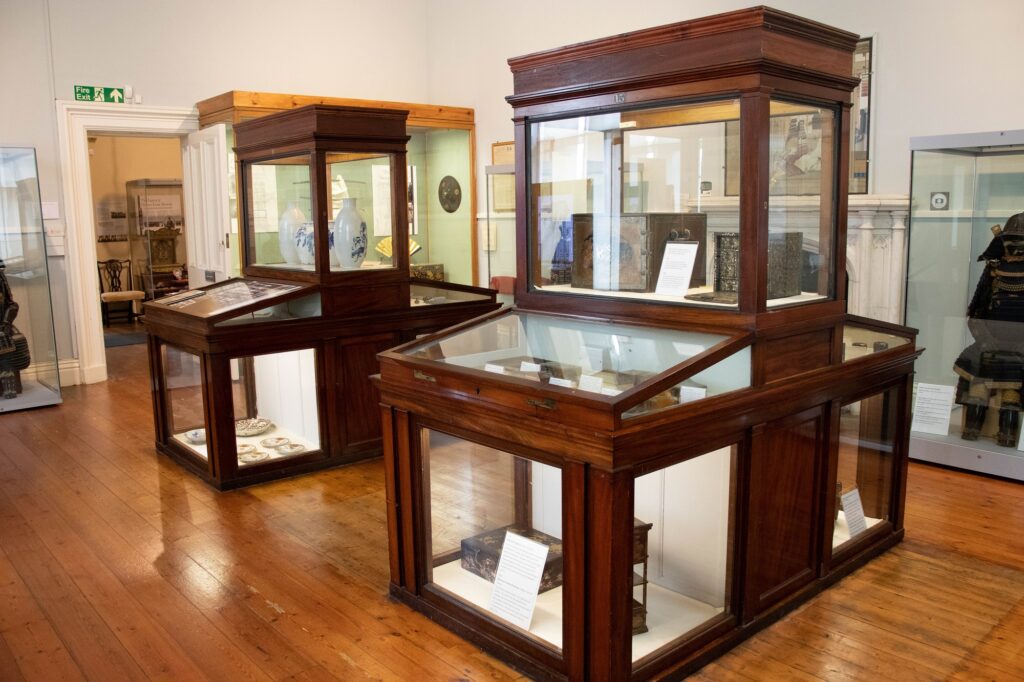 Unlike Beckford, who was one of the wealthiest men in Georgian Britain, Bower came from modest origins. While Beckford's collecting was inspired by a love of excess, Bower, on a smaller budget, simply had a talent for spotting a bargain; he bought unfashionable pieces at auction when prices were low. Born in 1905, his lifelong love of oriental art was inspired by his father's collection of Chinese porcelain. Japanese goods were the exclusive province of the wealthy until General Perry's gunships turned up in Japan in 1853 and forced the country out of the isolation it had maintained since the early seventeenth century.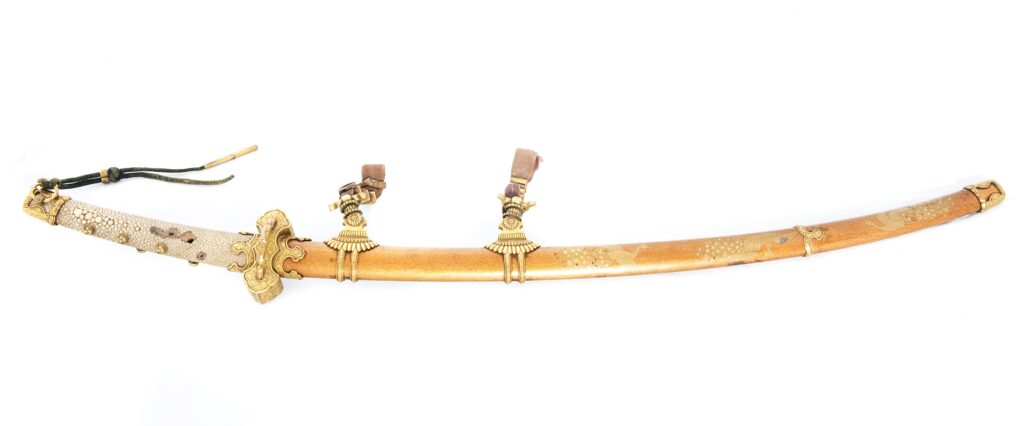 Tachi with gold mounting
The impact of a sudden influx of Japanese art in the late nineteenth century invigorated British taste. Britain was flooded with Japanese art objects and the Edwardian middle classes could demonstrate their worldliness with a little bit of Japanese lacquer or a woodblock print or two. As a reaction, by the mid twentieth century, Japanese style had fallen out of vogue. When so many collections from great country houses started to be dispersed after the First World War, Japanese objets d'art could be picked up at auction for trifling sums. Bower spotted a collecting opportunity.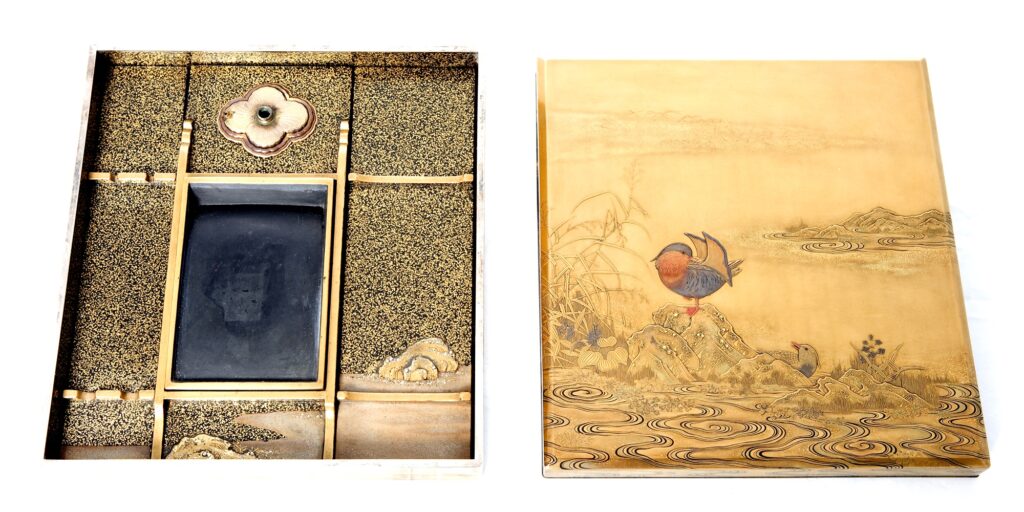 When country houses seemed at their nadir, he bought Chiddingstone Castle for a song (£6,000, equivalent of £156,000 today) as a setting to open his collection to the public. Early visitor admission was makeshift; sightseers turned up at a rudimentary ticket booth where they would be charged by the owner who would then re-emerge as a tour guide to show them around.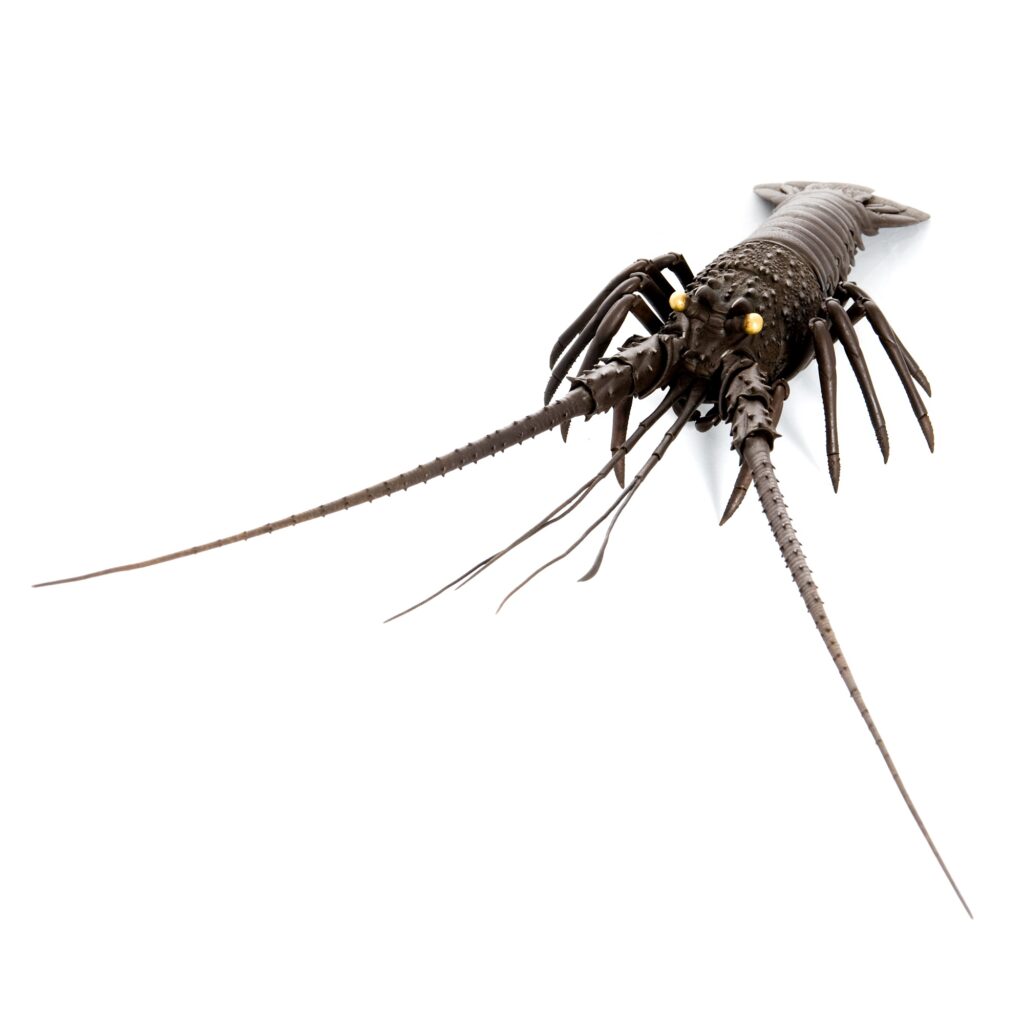 Like Beckford, a bisexual whose affairs outraged Georgian society, Bower too attracted scandal. In 1957, he embarked on an affair with the glamorous 22-year-old Countess d'Estanville. When she threw him over, he shot her, then turned the gun on himself. He was convicted of attempted murder and suicide. The shooting took place in a terraced house in south London, where Bower had presumably already discovered that the 'Countess' was in fact the daughter of a local bus driver. In his defence, Bower claimed that the gun, an antique pistol, had gone off accidentally. Both survived and Bower was released after five years in prison; he went back to live at Chiddingstone and died in 1977.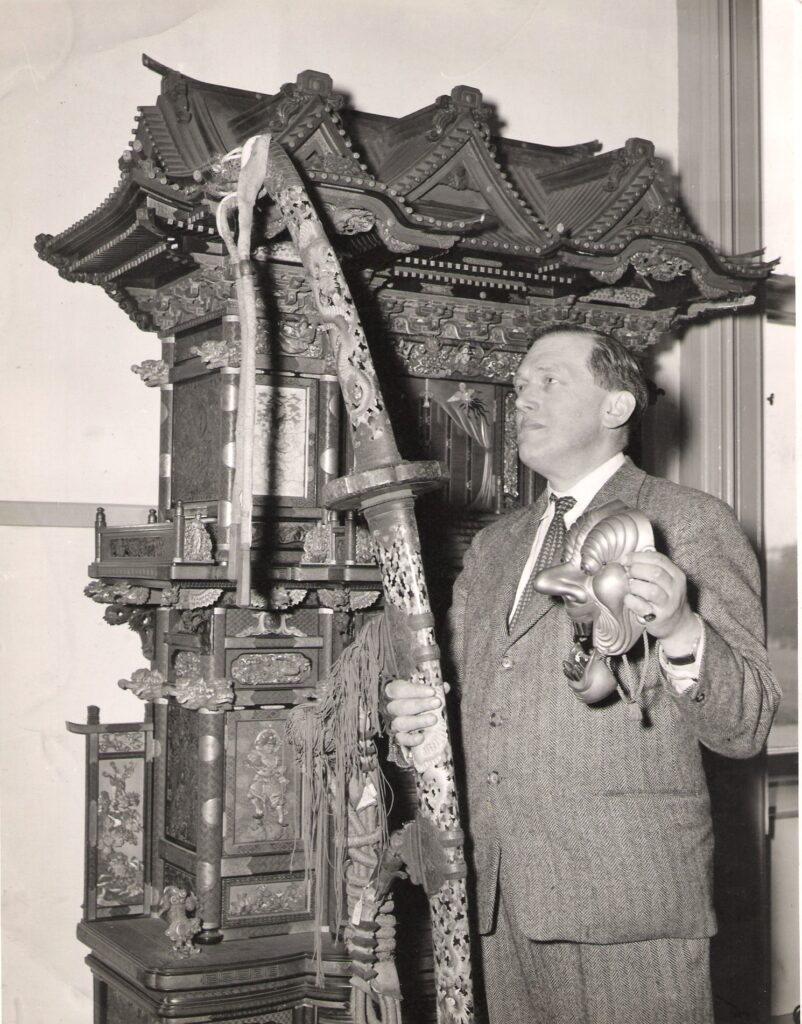 The collection of lacquerwares, dating from the seventeenth to the twentieth century, is second only to that in the V&A. The extensive collection of samurai arms and armour includes swords and finely worked sword fittings as well as remarkable sets of Edo period armour – one, of exceptional quality, was made for a daimyo warlord in the mid eighteenth century.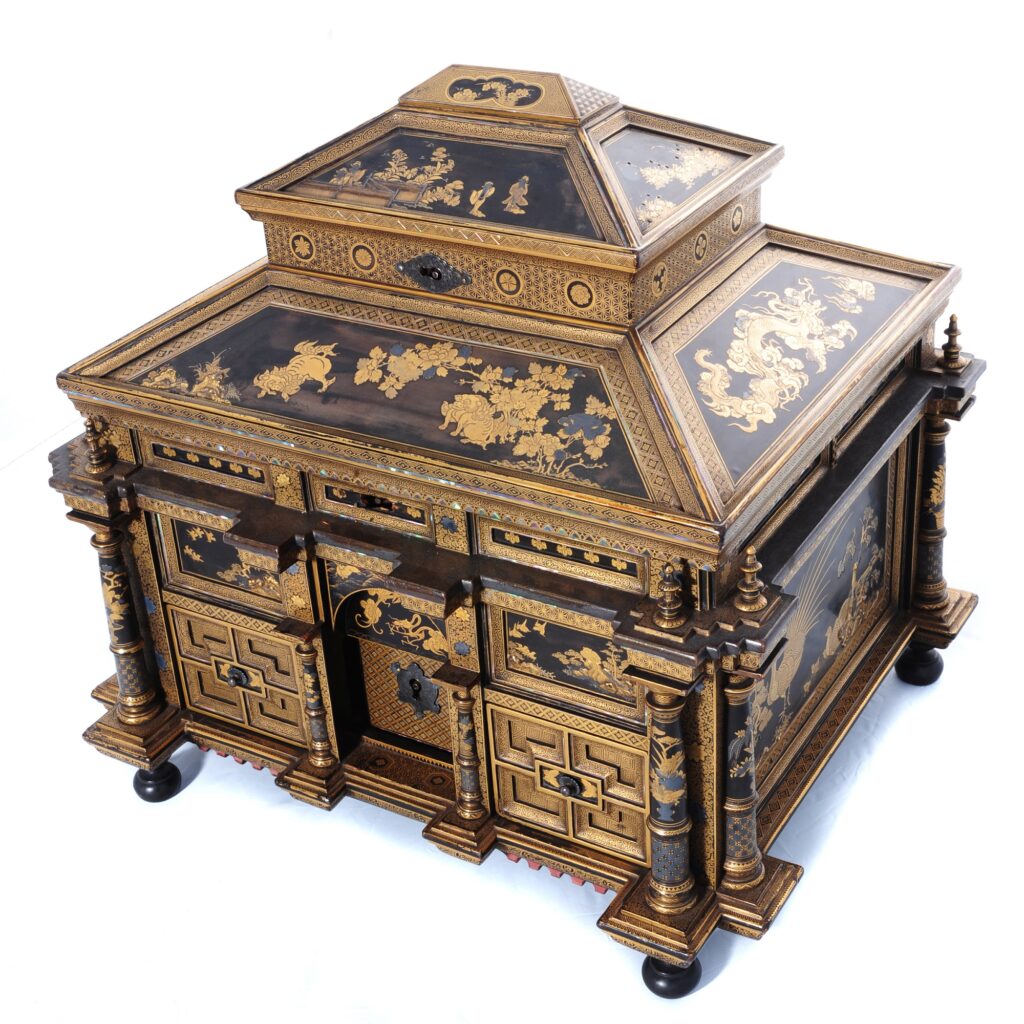 Japanese Lacquer Collection, Beckford Cabinet
The armour is made from iron plates linked by highly decorative silken cords, which allowed the warrior ease of movement for mounted warfare and identified the wearer's family as well as his martial attributes. Once the samurai fell from power in the nineteenth century craftsmen turned their hand to making exquisitely articulated iron animals, of which Chiddingstone has several fine, if intimidating, examples. More unusually, Bower was drawn to collect haniwa figures, plain, rounded, terrcotta figurines buried with the dead in the Kofun period from the third to sixth centuries AD. These enigmatic funerary objects are rare in the UK but there are three examples at Chiddingstone, including warriors and a miko or shrine maiden.
Free for members
near Edenbridge, Kent, TN8 7AD