Key Information

TypeAddress

2 The Langlands, Hampton Lucy, Warwick, CV35 8BN

WebsiteContact NumberEmail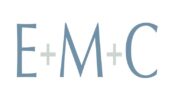 Events + Management + Consultancy is a strategic consultancy that advises the owners of historic houses, heritage assets and unusual venues on how to maximise their financial returns from the events, leisure and hospitality markets.
Our small group of consultants have all held senior positions at Historic Houses and provide Business Plans, Events Marketing Plans and long-term Strategies based on real experience.
We work for all the major stakeholders in the events industry including venues, agencies, suppliers, event owners and end users. We offer research, event management advice, strategic direction and business services to all stakeholders, all delivered with professionalism and expertise that comes from experience.