Our policy priorities
Campaigning for the things that matter most if we're to keep independent heritage safe for the benefit of future generations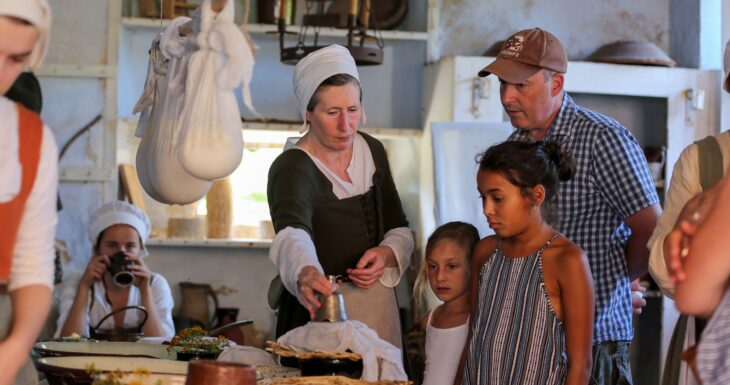 Historic houses are hubs for culture in the countryside and vibrant small businesses, providing important employment opportunities and leisure experiences in rural communities in all corners of our four nations.
They are at the heart of the UK's world-leading tourism industry – attracting millions of visitors, generating thousands of jobs, supporting communities across the country and driving the rural economy.
Based in Westminster, our small UK policy team works closely with government, stakeholders and politicians across the political spectrum to shape and influence policy for the benefit of heritage and tourism. Historic Houses Scotland works in close partnership with Scottish Land & Estates and other stakeholders on Scottish policy work, and in Wales our part-time Policy Adviser engages with Welsh government, politicians and stakeholders on behalf of Historic Houses in Wales.
We are passionate about the extraordinary historic houses we represent, and are committed to advocating for a fiscal and regulatory framework in which they are able to thrive for the benefit of the nation.
We ensure our houses are robustly represented in policymaking in areas such as taxation, de-regulation, planning and tourism through:
Direct discussion with ministers and civil servants
Regular meetings with cross-party MPs and their equivalents in Scotland, Wales and Northern Ireland
Producing robust evidence and case studies to aid policy-making
Responding to a wide-range of consultations and calls for evidence
Generating and supporting new research partnerships
Working closely with colleagues across the heritage and tourism sectors, and contributing to a broad range of collaborative projects.
Contact
Get in touch with our policy team directly
Drop us a line to find out more about what we do and why historic houses and gardens matter.
If you're a house member wanting specific advice and guidance, log in to access our online bank of policy statements and submissions.
Log in
New problems need new solutions
Ben Cowell, OBE, Director General of Historic Houses, explains why our approach to heritage protection needs to change.
Our priorities
We make the case to the government for supportive measures to enable independent heritage to survive and thrive, but to do this, it is vital that we can demonstrate the many benefits historic house businesses bring to their local communities and economies when they are allowed to flourish.
In 2023, we're focusing predominantly on planning and energy. The climate crisis poses an existential threat to us all, and it is vital that government creates robust policy which allows the UK to meet its net zero targets and encourages all sectors to adopt sustainable measures across their businesses, but also across every day life. We are keen to see targeted deregulation to make it easier for the owners of listed buildings to adopt decarbonisation measures, like secondary glazing, solar panels and heat pumps; EPCs are a particular cause for concern across traditional and historic buildings, and pursuing a regulatory framework based on them will put thousands of buildings at risk of abandonment; the heritage skills gap must be countered in order to ensure we have the workforce needed to help keep the UK's historic buildings live; and we must see better incentives to adopt green energy measures.
The facts and figures from our members