Could your estate host a new national memorial forest for Queen Elizabeth II and Prince Philip?
A new project aims to draw on public subscriptions to plant a new national memorial forest dedicated to the memory of Queen Elizabeth II and Prince Philip. The project's coordinators are looking for a suitable partner site.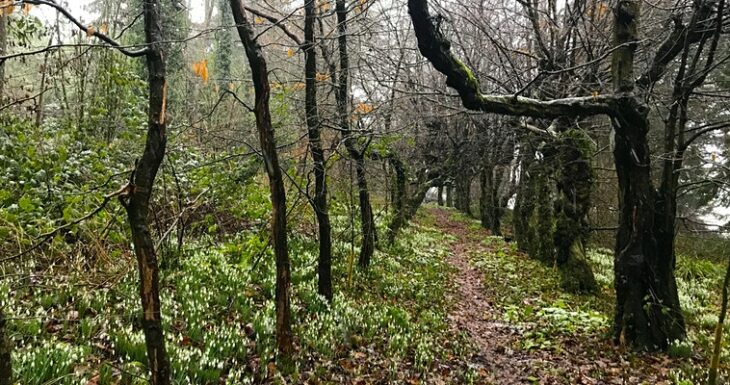 The project
Charlotte Asprey has conceived of a memorial project to pay tribute to the lives and service of Her Majesty Queen Elizabeth II and His Royal Highness Prince Philip the Duke of Edinburgh, in the form of a symbolically powerful, newly planted, area of woodland. A living memorial, to be funded by individual subscriptions from across the UK, the Commonwealth, and the world and freely accessible by the public in perpetuity. A gift from a grateful nation.
The concept mirrors the many trees planted by the monarch and her consort on our behalf over decades, and it is fitting we, the nation, now plant trees for them. This mighty forest would surely appeal to figures who were so dedicated to and passionate about the environment, climate protection, and trees; conservation was intrinsic to who they were. The ambition is to create a unique forest full of symbolism and romantic association, reflecting their passions, humour, sense of adventure, love of education, the countries they lived in and much, much more.
This forest will outlive us all, so it's about using their passions to project them forward into the next generation and the generations after them. Not one tree, but thousands; a cathedral of trees embodying health, well-being, spirituality and climate.
The ambition is to have Duke of Edinburgh Award students participate in the planting of the trees (early conversations have been had), alongside volunteers and arborists.
Charlotte and her colleague are seeking a partner, from among Historic Houses member places, that can dedicate (ideally) between fifty and a hundred acres to the project. It is not envisaged that the landowner would receive direct payment for the use of the site (though all costs of purchasing samplings, the planting and the maintenance would be borne by the project.) However, potential benefits to a partner estate range from enhanced profile and kudos, as home of a significant memorial to Britain's longest-reigning monarch and her consort, through broader commercial opportunities such as new cafés or retail offerings or education centre, to knock-on effects such as increased footfall at existing charged visitor attractions or commercial outlets.
If you are interested in discussing this potential partnership further, please email Charlotte Asprey.
More about Charlotte Asprey