Our current campaigns
What we're making the case for right now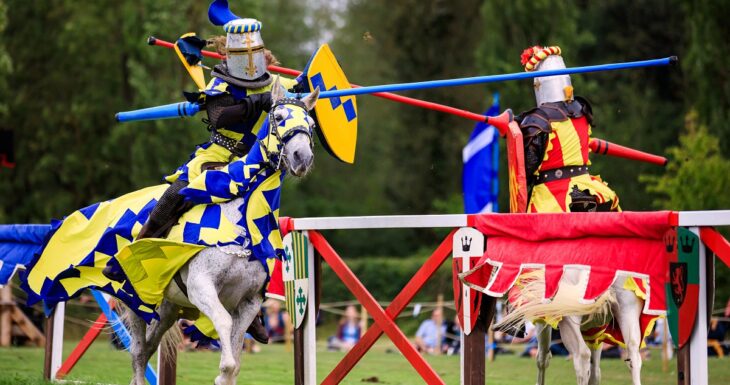 At Historic Houses we aim to improve the legislative, policy and regulatory framework within which owners of historic houses look after the nationally important heritage in their care.
Covid-19 recovery
For our world-famous historic houses, castles and gardens, 2020-21 has been a year like no other. The coronavirus pandemic has devastated the heritage sector – causing severe damage to fragile rural economies that depend on historic house visitor attractions, businesses and events venues. Turnover has halved, visitor numbers have reduced by 75 per cent, and thousands of jobs have been lost.
Government support measures such as the Culture Recovery Fund for Heritage and a VAT reduction continue to provide some temporary reprieve, and have given many historic house businesses a fighting chance of survival. We played our part in lobbying hard for these support lifelines for our sector, along with working closely with government to secure early reopening for historic garden attractions (which were able to reopen six weeks ahead of the rest of the tourism and hospitality sectors in 2020, and were permitted to remain open for local exercise during the lockdown in 2021).
But not all historic houses and gardens have been able to benefit, and we now need Government support to stretch further if these irreplaceable historic places are to survive and contribute to our national recovery.
We continue to work closely with the UK Government and devolved administrations to propose targeted policies that not only provide heritage attractions and regional economies with the short-term boost they need, but also put them on a more secure and resilient footing for when visitor numbers can return to pre-2020 levels and restrictions on weddings and events can be lifted.
You can find out more about the Covid-19 recovery policies for which we're advocating by reading our 2021 Policy Card.
Tax Campaigns
The tax system is a key part of the policy framework affecting historic houses and gardens, and can have a hugely significant impact on independent owners' abilities to fund the maintenance and conservation of these places people love to visit.
The majority of historic houses open to the public are not owned by national charities or government agencies; most of these much-loved visitor attractions are in fact owned by independent owners or small family businesses, with their upkeep and conservation funded through their owner's financial resources. This means they can't benefit from Gift Aid, access to grants, VAT relief or the other advantages of charitable status.
In normal times these places are already welcoming nearly 27 million visitors every year and generating more than £1 billion for the economy, but their inability to chip away at a conservation backlog that stood at £1.38 billion before the Covid-19 pandemic (and has grown since) holds them back from doing and contributing more.
Practical, cost-effective improvements to the tax framework are essential to help custodians tackle the huge backlog of repairs these special historic places require. Having assessed a wide range of potential solutions to this conservation challenge, our evidence indicates that reforming Heritage Maintenance Funds (HMFs) would be the most cost-effective tool.
Improving Heritage Maintenance Funds
Our tax campaign calls on government to reduce income tax on HMFs to 20%, so that they can work harder for conservation and public access purposes.
HMFs are designed to enable nationally important historic houses that are open to the public to ring-fence funds (from their own resources) for maintenance. HMFs are exempt from inheritance tax to enable more of the money in them to be devoted to the conservation of publicly accessible heritage. In their current form, however, with income tax levied at 45%, HMFs are not being used to their full potential – just 8% of Historic Houses places have one.
In 2018, Historic Houses commissioned a comprehensive independent economic analysis to model the costs and benefits of reducing the income tax charged on HMFs to 20% or 0%. This analysis concluded that in both cases the benefits would outweigh the costs, however the 20% scenario delivered the most benefits for all stakeholders. The headline finding was that reducing the income tax rate on HMFs to 20% would result in a net economic benefit for the UK economy of £85.5 million by 2023.
We continue to work with government, politicians and stakeholders to highlight the benefits of reducing income tax on HMFs – for public access and enjoyment of nationally important heritage, for conservation and for the rural economy.
Find out more about the benefits of reforming Heritage Maintenance Funds by downloading our infographic
Planning campaigns
Planning and heritage protection policy impacts all of our 1,500 member houses, regardless of their size or activity, and continues to be one of the key priorities for our policy team. 
Our campaigning recognises that, while robust heritage protections must be maintained, there is a clear rationale and scope for streamlining targeted elements of the planning and heritage protection systems to improve their efficiency and effectiveness. Targeted simplifications to the system affecting listed buildings could lead to savings in time and money for both applicants and local authorities, without impacting the protection of important heritage. 
In the current system it is too often the case that overstretched local authorities and time-consuming bureaucratic processes can stand in the way of appropriate and sympathetic changes to listed buildings which would support their viable economic use and, crucially, the opportunity to address climate change. We believe strongly that a more enabling planning system – one which allows listed buildings to evolve through sensitive and carefully-managed change via a streamlined bureaucratic process – would have a positive impact on heritage protection, by ensuring these important buildings and places are able to access a viable economic use and sustainable future. 
Our work with government, politicians and partners across the sector focuses on developing simple reforms to the planning system which would make a real difference to our houses' daily work looking after the heritage in their care. Currently, we're focusing on the opportunities arising from the Government's recently published Planning White Paper. 
We know that an entrepreneurial approach to heritage is often the only way to generate enough income to keep these unique places well looked after and open for the public to enjoy.