West Stow Hall
Built by the Master of the Horse to Mary Tudor and featuring Elizabethan wall-paintings, discovered during Victorian restorations.
Icklingham Road, West Stow, Bury St Edmunds, Suffolk, IP28 6EY
Get Directions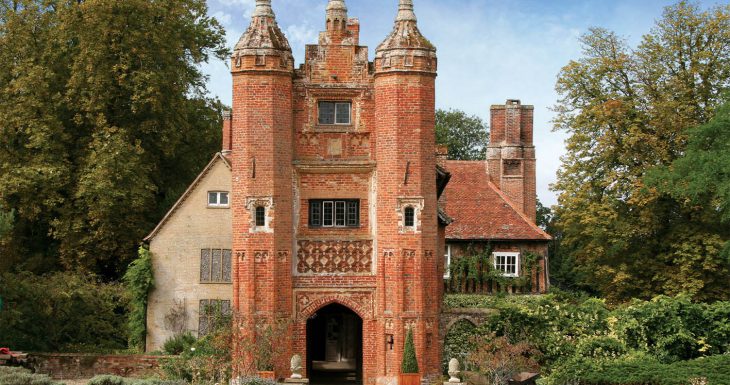 There was probably a moated house already on the site of the present building, the first documentary reference to it being from the mid-13th century.
The colonnade linking the gatehouse and main house was built in 1580. The gatehouse has turrets surmounted by terracotta figures and contains a very rare 16th century wall painting of the Four Ages of Man. The coat of arms of Queen Mary of France, Henry VIII's younger sister, and later Duchess of Suffolk, is displayed above the entrance.
The Hall consists of large timber frames joined by iron ties. The front downstairs rooms are very heavily timbered with some side uprights rising through the house to the roof. The lounge has one of the largest inglenooks in Suffolk. The rear frame includes a great reception hall with heavily carved beams and interesting detail. It is said to date from the early 16th century. Beyond it were the parlour and solar end of an earlier hall which were demolished before the 19th century.
The house was partially faced in brick in the 1840s by the Rev. Benyon, the wealthiest clergyman in England. His builder complained that the house was full of voids, which are indeed still there.
Go on a tour of the house and grounds led by the owner of West Stow Hall.
Tours that are scheduled will be listed below. If none are scheduled yet, please check back later, or find other tours you might enjoy on our tours listing page here.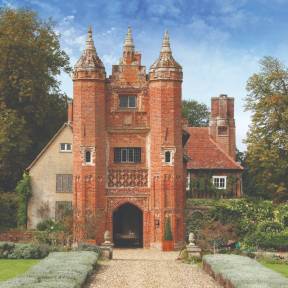 West Stow Hall, Suffolk
West Stow Hall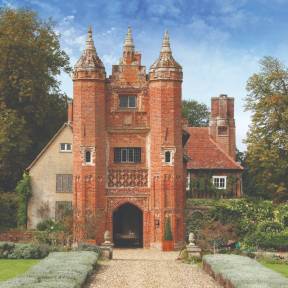 West Stow Hall, Suffolk
West Stow Hall
Thank you very much for your welcoming tour of your home at West Stow Hall. We were entirely absorbed in the fascinating details of its history, including local knowledge unavailable elsewhere, and the tea provided was splendid! You also, kindly, allowed us to explore gardens and orchard, even the beautiful cottages available to let. Your approach encouraged everyone on the tour to feel able to relate and discuss the visit further. We thoroughly recommend this event.
The owners of West Stow Hall were delightful and made our visit an afternoon to remember. They went to great lengths to explain the history of the house and provided us with the most delicious refreshments. It was a great success.
TOUR DURATION
2½ hours
TOUR PRICES
£20.00 per person.
REFRESHMENTS
Tea, coffee and cakes.
ACCESS NOTES
Disabled access to ground floor and gardens only.
SPECIAL RESTRICTIONS
No photography in the house, no dogs.