The Old Medicine House
A complete sixteenth century timber framed building moved to its current site in 1970.
Blackden, Holmes Chapel, Cheshire, CW4 8BY
Get Directions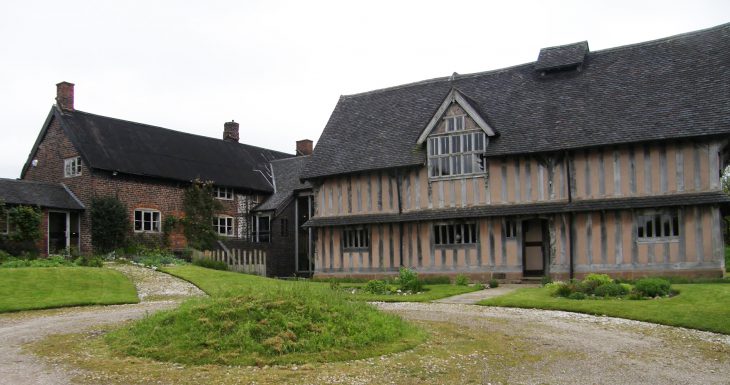 The Old Medicine house is a complete C16 timber framed building with a rare timber framed chimney; 10 foot square at its base. The integrity of the restoration gives the house an atmosphere permanence and security, but it also reflects the energy off its past identities: patent medicine manufactory and pub amongst them.
In 1970 the sixteenth century Old Medicine House was moved twenty miles, from Wrinehill in Staffordshire to it present site in Blackden, Cheshire. It now stands alongside Toad Hall, home of the author, Alan Garner. All Alan's books have been written in this place; the first of which, The Weirdstone of Brisingamen, has been in print since October 1960.
This house is not part of the Free for Members scheme, but is one of many houses on our website that we support to promote their tours, weddings, filming and other commercial offerings. To see all the places you can visit as a Historic Houses member, please visit our 'Free for Members' listings page here. Or to find out more about how the membership scheme works and how it supports our work to protect independent heritage, visit our page here.
Conducted tours are by appointment and available for individual and group bookings. Please e-mail contact@theblackdentrust.org.uk or telephone 01477 571445 to enquire.
The places on our courses and conducted tours are limited. This ensures that every visitor to Blackden can benefit from its unique atmosphere and that each visit reflects the interests of the visitors.
Become a Historic Houses member
Explore the nation's heritage from just £59 per year.
Hundreds of the most beautiful historic houses, castles, and gardens across Britain offer our members free entry.
Receive a quarterly magazine exploring the architecture, collections, and family histories of our grandest and oldest homes, and get an insight into what it takes to keep them standing today.
Enjoy monthly online lectures about the houses and their extraordinary history, presented by experts including house owners, curators and guest lecturers.