Stradey Castle
The home of the Mansel Lewis family and virtually unchanged since it was built around 1850.
Llanelli, Carmarthenshire, SA15 4PL
Get Directions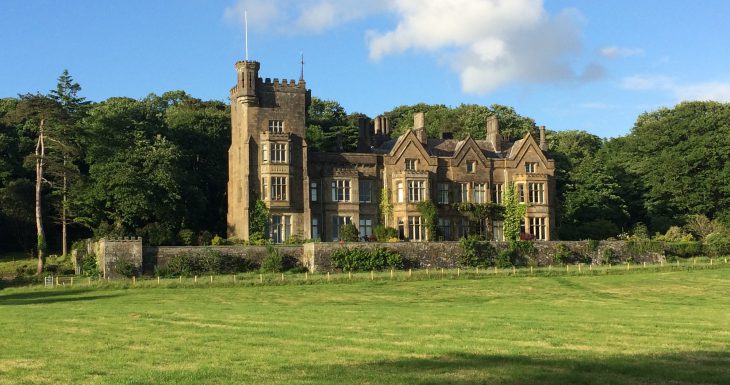 Not free for members
Facilities
Accessible parking

Easily accessible without car

Parkland / open spaces
Accessibility
Accessible parking
Guide dogs welcome
Wheelchair ramps/routes
Stradey Castle, near Llanelli, is the home of the Mansel Lewis family. The present House has remained virtually unchanged since it was built by the family in around 1850.
The House is surrounded by parkland and a woodland garden containing a large collection of trees and shrubs; these frame the lovely view across the estuary to Gower and provides seclusion and privacy to the House.
This Grade II* heritage property is now available as an exclusive venue for a number of tailor-made events each year, most notably wedding receptions, but also celebration lunches and teas and outdoor events.
Heritage Tours of the House, which contains a fine collection of Victorian Art, and grounds are a regular feature. It is also possible to book a private group tour.
April to September: first and third Sundays.
27 October, 15 and 22 December.
Guided tours only, at 2.30pm.
£2.50 to include tea.
We kindly ask members who visit to make a small contribution (£2.50 per head) for the home-made tea we serve at the end of our tours.
Tour of the House and tea:
Adult: £10
Concession: £8
Child/Student: £5
Tour of the House, Gardens and tea: 
Adult: £12
Concessions: £10
Child/Student: £7
This house is not part of the Free for Members scheme, but is one of many houses on our website that we support to promote their tours, weddings, filming and other commercial offerings. To see all the places you can visit as a Historic Houses member, please visit our 'Free for Members' listings page here. Or to find out more about how the membership scheme works and how it supports our work to protect independent heritage, visit our page here.
Private tours of the house can be arranged with the owners and tailored to the needs and interests of the group.
£9 per person, including light refreshments. A minimum of £120 per tour on weekdays, and £150 per tour at weekends and on weekday evenings, is required.
We can accomodate up to 50 people at a time.
Stradey Castle is a rare example of a 'set piece' Victorian house which has been in the same family for 5 generations and is a wonderful place for schools to visit. Our 'behind the scenes tour' is particularly special, because very little has been disposed of, it is possible to get a good idea of how the house would have functioned more than 100 years ago.
We can offer guided visits, by appointment, to Primary and Secondary school children and art student groups. These tours will be run by either Patrick or Claire Mansel Lewis.
Pupils may eat their packed lunch at the house.
Please contact Claire Mansel Lewis for more informationa about school visits.
07773474048
Accessibility
Accessible parking
Guide dogs welcome
Wheelchair ramps/routes
We were the venue for the Dr Who Christmas Special in 2011, when Matt Smith was the good doctor. We have also thoroughly enjoyed welcoming; Alexander Armstrong, Dan Stevens, Jack Whitehall, Diana Rigg and David Suchet here in recent years.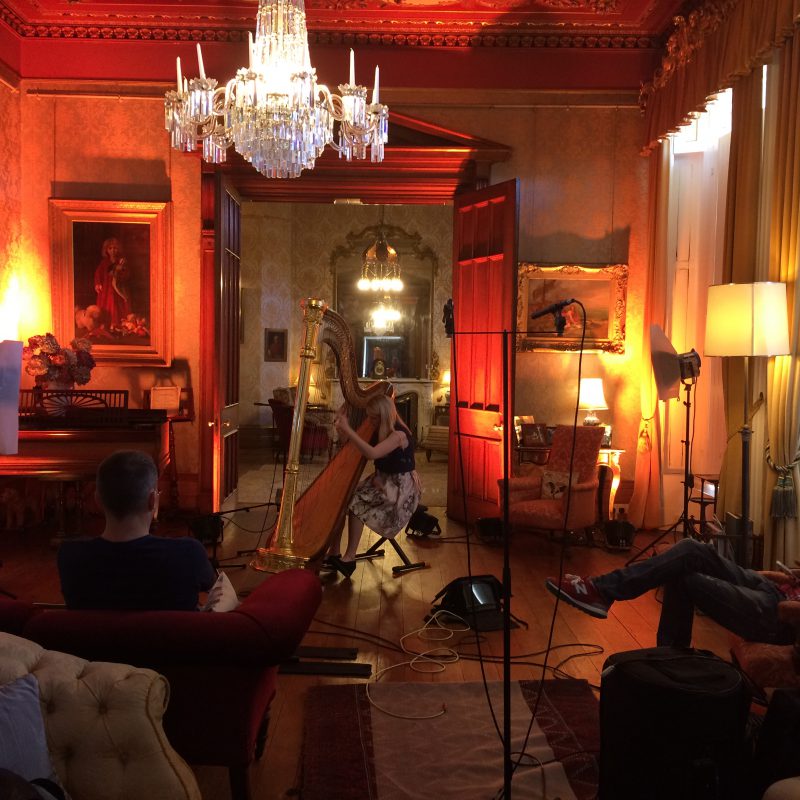 Become a Historic Houses member
Explore the nation's heritage from just £59 per year.
Hundreds of the most beautiful historic houses, castles, and gardens across Britain offer our members free entry.
Receive a quarterly magazine exploring the architecture, collections, and family histories of our grandest and oldest homes, and get an insight into what it takes to keep them standing today.
Enjoy monthly online lectures about the houses and their extraordinary history, presented by experts including house owners, curators and guest lecturers.