St Giles House
Family home subject to one of the most inspiring restorations of the 21st century.
Wimborne St Giles, Dorset, BH21 5NA
Get Directions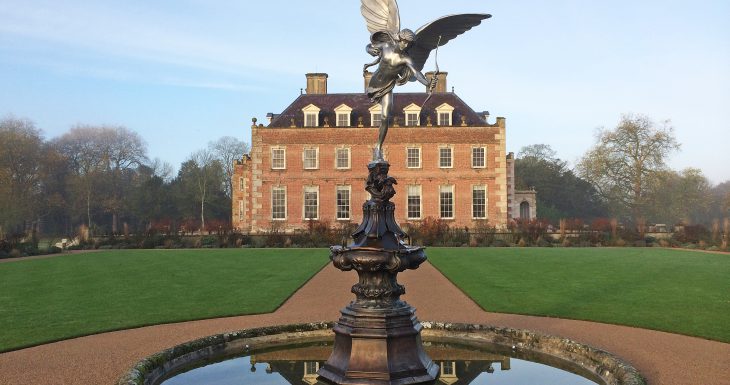 Accessibility
Accessible parking
Accessible toilets
Wheelchair ramps/routes
Guide dogs welcome
Our accommodation based in the 17th century Riding House and Grooms Cottage allows guests to escape into a land of luxury and charm. This experience will not be matched elsewhere as we have restored the buildings within the grounds of St Giles House while maintaining its history.
Each bedroom contains an elegant bathroom and has been designed to perfection, ensuring that no detail has been missed. The uniqueness of our establishment is there for all to see as some of the Riding House rooms have been converted from stables into deluxe spaces. Within the building, there is a lounge and bar upstairs, ideal for families or groups of friends looking to relax. Downstairs, delicious cuisine can be lovingly prepared by the Estate's in-house, cook bringing all your guests together in informal surroundings.
East and West Pepperpot Lodges boast a delightful and unique space set in the stunning grounds of St Giles House. A haven of peace and tranquillity, they are the perfect couple's getaway and ideal for exploring Dorset's countryside.
Each lodge has a country-style kitchen for a self-catering experience, cosy lounge with wood burner (plenty of logs), smart TV and luxurious double bed with Egyptian bedding. Park your car right outside the lodge, sit and enjoy the beautiful countryside on the patio and maybe even take a walk around the village.
Accessibility
Accessible parking
Accessible toilets
Wheelchair ramps/routes
Guide dogs welcome