Harlington Manor
Ancient house used for the interrogation of John Bunyon, author of The Pilgrim's Progress.
Harlington, Bedfordshire
Get Directions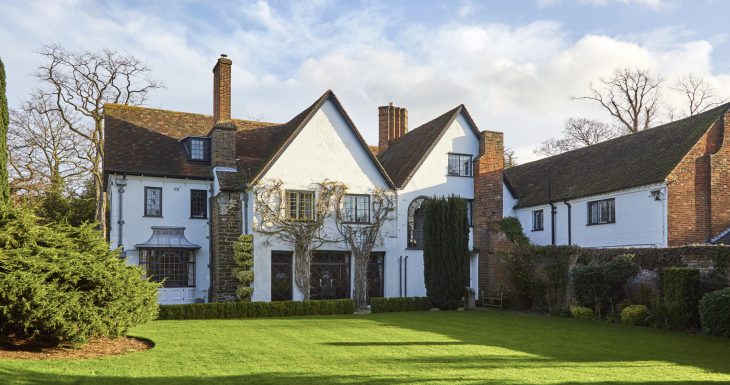 Harlington is a medium-sized, village centre manor house, with 14th-century hall house origins.
There are 16th, 19th and 20th-century additions including an Elizabethan Great Chamber, fine 17th-century panelled Great and Little Parlours and a panelled state bedroom in which Charles II is reputed to have slept. There is also an interesting extension dating to 1937 by Sir Albert Richardson PRA.
The house was used for the interrogation (by Sir Francis Wingate, the then owner) and brief imprisonment of John Bunyan in 1660.
It houses an interesting collection of art, antiques and ephemera, including works by Landseer, Peter de Wint, James Northcote RA, John Afflick, Emma Vidal and Wolf von Lenkiewicz.
Open by Private Tours, hire, accommodation and prior appointments only.
This house is not part of the Free for Members scheme, but is one of many houses on our website that we support to promote their tours, weddings, filming and other commercial offerings. To see all the places you can visit as a Historic Houses member, please visit our 'Free for Members' listings page here. Or to find out more about how the membership scheme works and how it supports our work to protect independent heritage, visit our page here.
Please contact in order to book a group visit.
Become a Historic Houses member
Explore the nation's heritage from just £59 per year.
Hundreds of the most beautiful historic houses, castles, and gardens across Britain offer our members free entry.
Receive a quarterly magazine exploring the architecture, collections, and family histories of our grandest and oldest homes, and get an insight into what it takes to keep them standing today.
Enjoy monthly online lectures about the houses and their extraordinary history, presented by experts including house owners, curators and guest lecturers.