Harlington Manor
Ancient house used for the interrogation of John Bunyon, author of The Pilgrim's Progress.
Harlington, Bedfordshire
Get Directions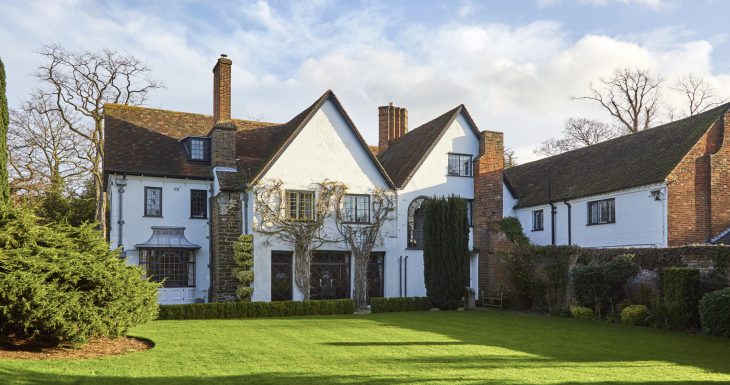 Harlington Manor is a house dating from no later than the mid-14th century, though there is a possibility that it dates from the late 1390s and could stand on a significantly earlier site. Major alterations were made in the 17th century, including panelling in the two principal reception rooms. In 1660, John Bunyan was interrogated by Sir Francis Wingate and briefly imprisoned in the house. Shortly afterwards, Charles II visited and stayed here. The Wingate family remained as the owners of the property until the mid-19th century.
Tours that are scheduled will be listed below. If none are scheduled yet, please check back later, or find other tours you might enjoy on our tours listing page here.
The house possesses a number of interesting architectural features. It has a very early 16th-century wooden staircase leading to the attic. This is most unusual as most such staircases have been removed long ago. The attic itself is said to have two priest holes. The principal reception room (the great parlour) has a Tudor rose beam boss, Tudor beams and a Tudor fireplace. There is a late-17th-century staircase and a fine late-Restoration dining room.
Reputedly, an exact replica of the house was constructed in Virginia, USA. Unfortunately, that house burned down in the late 19th century. There is a photograph of this house – but it does not look very similar to Harlington Manor. Certainly, however, the house was owned by the Burwell family, whose descendants became the biggest landowners in Virginia, governors of Virginia and even married into the Presidency.
Harlington Manor houses an interesting collection of art, antiques and ephemera, including works by Landseer, Peter de Wint, James Northcote RA, John Afflick, Emma Vidal and Wolf von Lenkiewicz.
About Harlington Manor tours
Go on a guided tour and explore the entire property, including the gardens. (The attic is only accessible for groups of fewer than 15.)
TOUR DURATION
2½ hours
TOUR PRICE
£16.50 per person
REFRESHMENTS
Tea and cakes
ACCESS NOTES
Five steps in the garden. Steps into ground floor and steps in various rooms on ground floor. If there is assistance, ground floor should be possible, though would involve viewing certain rooms from outside if wheelchair manipulation is to be minimised.
SPECIAL RESTRICTIONS
No photography in the house.