Farringford
House in the Gothick style and home to Alfred, Lord Tennyson, who occupied it until his death in 1892.
Bedbury Lane, Freshwater Bay, Isle Of Wight, PO40 9PE
Get Directions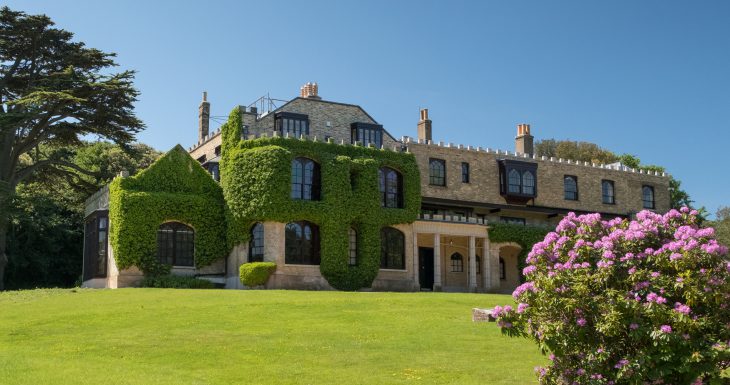 Hire Farringford
Our beautifully-restored events room, formerly the Tennysons' Music Room, is available to hire for corporate, academic and private events at certain times of the year.
The room has capacity for 45 people; facilities include Wifi, and a projector and screen. Catering options are available, and include the use of the adjoining Conservatory.
We can also offer a guided tour of the main house at preferential rates.
Please call or email for more information.
Kirsty Slade
01983 752500
Accommodation at Farringford
Our 4-star self-catering cottages are the ideal holiday destination; set in the stunning and tranquil grounds of Farringford, they offer the perfect base from which to enjoy and explore the beautiful Isle of Wight.
Equipped with every comfort from home, all our cottages have been recently refurbished to a very high standard and are available to let throughout the year.
Accommodation is available across two areas of Farringford estate.
Contact Kirsty Slade on 01983 752500 or contact@farringford.co.uk.