Château de Missery
Burgundian chateau surrounded by four medieval towers, broad moats and by extensive and well-maintained gardens.
Saulieu, Burgundy
Get Directions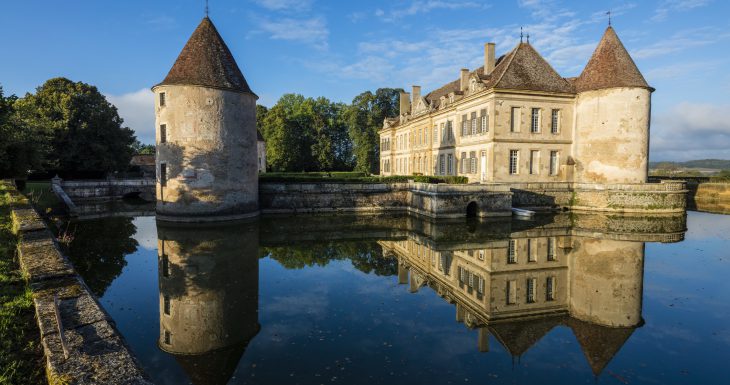 Accessibility
Accessible toilets
Accessible parking
The principle building was rebuilt using stone from the previous medieval structure, leaving only the four towers, and the beautiful landscaping that frames the château, intact. The owner who rebuilt the château, Jean-Baptiste Suremain de Flammeran ('by my hand'), was a parliamentarian from Dijon, who mercifully avoided the guillotine during the French Revolution.
The current owners are estate agents, who have been selling châteaux across France and sumptuous apartments in Paris, for decades. Quintessentially English, the Châtelaine is a direct descendant of the former British Prime Minister, William Gladstone. She has an eccentric collection of wooden coat-hangers and funnily shaped green bottles, and is incredibly creative in the kitchen – read her blog to find out more. The owners are also keen gardeners, and the Châtelain an occasional drystone wall builder – with help from mindful guests!
Accessibility
Accessible toilets
Accessible parking