Broad Leys on Windermere
A landmark lakeside Arts & Crafts country house. 
Ghyll Head, Bowness on Windermere, Cumbria, LA233LJ
Get Directions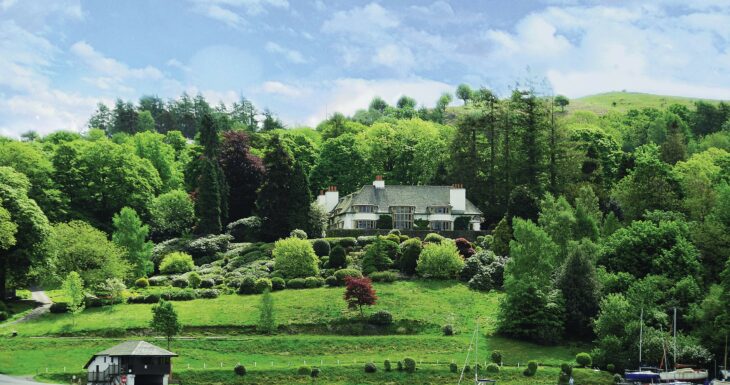 CFA Voysey's masterpiece Arts & Crafts lakeside country house is set in seven acres of landscaped gardens on the banks of Windermere in the Lake District.
Designed by CFA Voysey in 1899 as a private country house for Arthur Currer Briggs, a Victorian Industrialist from Wakefield and his wife Helen, Broad Leys is a landmark example of Voysey's design. According to Pevsner it is Voysey's masterpiece, with extensive front terraced gardens and three distinct large curved bay windows, stretching from the ground up to the first floor, providing magnificent views over the lake.
The house was purchased by the Windermere Motor Boat Racing Club in 1950, whose members continue to race on the lake today. The house has been preserved as closely as possible to Voysey's original designs inside and out,  with features that maintain the very essence of what Voysey sought to achieve in simplicity and style.
Tours that are scheduled will be listed below. If none are scheduled yet, please check back later, or find other tours you might enjoy on our tours listing page here.