Recovering from the pandemic
Our lobbying and advice to ensure member places bounce back from the coronavirus crisis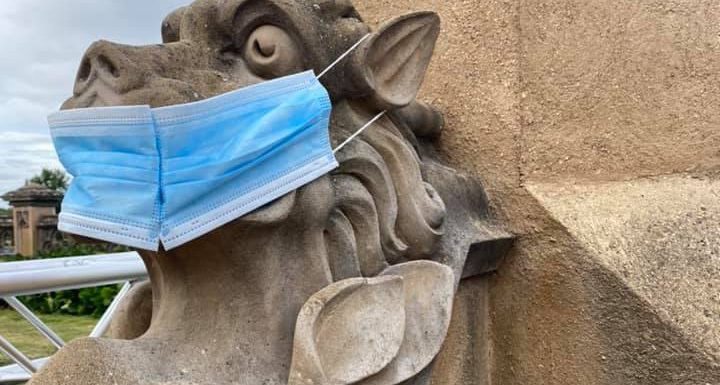 Whilst levels of circulation of coronavirus remain relatively high, England has dropped all Covid legislation, and Scotland, Wales and Northern Ireland look set to continue along similar lines in the not too distant future.
The lack of restrictions means that there is no reason for houses and gardens not to open normally, but some may wish to keep some Covid-19 precautions in place, such as mask-wearing, extra cleaning routines or additional ventilation. We fully expect measures taken to vary from property to property, and we are happy to advise if you have any queries or questions about coronavirus and the season ahead.
Updated: 31 March 2022
From Monday 28 February, mandatory use of Scotland's vaccine certification scheme will end. Face coverings will remain mandatory until at least Friday 18 April, although the requirement to wear them in places of worship and while attending marriage and funeral services will end on 4 April.
Employers are encouraged to adopt a hybrid working from home system, allowing employees to work from both home and the office moving forward. Offices must still comply with social distancing regulations.
The period for self-isolation in Scotland is now 7 full days, provided individuals test negative on lateral flow devices on days 6 and 7, and do not have a fever. Fully (triple) vaccinated close contacts of those who test positive do not need to self-isolate as long as they continue to return daily negative lateral flow tests and remain fever free.
Fully vaccinated travellers no longer need to test or self-isolate on arrival. The Scottish Government's updated Covid-19 Strategic Framework is now published.
Updated: 28 March 2022
Wales is currently at alert level zero – the lowest alert level – meaning there are no rules limiting socialising and no social distancing requirements. Face coverings are no longer compulsory in most public places (healthcare settings being the obvious exemption). Self-isolation is no longer be a legal requirement, although those who contract Covid-19 are recommended to self-isolate where possible, and those who are close contacts should test where possible.
Welsh businesses are still required to assess the risk of Covid-19 in their workplaces and take appropriate precautions to stop the spread of the virus where possible.
Covid-19 in Northern Ireland
Updated: 16 February 2022
Northern Ireland has now dropped its remaining Covid-19 restrictions, meaning face coverings are no longer compulsory, venues do not have to use vaccine passports and social distancing is no longer legally compulsory. However, all of these measures are still advised by Stormont. People are still urged to work from home where possible for the time being.
The period for self-isolation in Northern Ireland is now 5 full days, provided individuals test negative on lateral flow devices on days 5 and 6. Fully (triple) vaccinated close contacts of those who test positive should self-isolate until they have returned a negative lateral flow test, when they can then stop isolating. They should continue to take daily lateral flow tests for 10 days. Self-isolation is not a legal requirement in Northern Ireland (as it is elsewhere in the UK), but it remains strongly advised for those who have tested positive.
There are no remaining Covid rules in England: the remaining guidance can be seen here. The 'working safely during Covid-19' guidance has been removed entirely – instead, workplaces are offered general guidance on reducing the spread of respiratory infections, including Covid-19. Also available is general guidance on safety in out of school settings, for those who welcome school groups.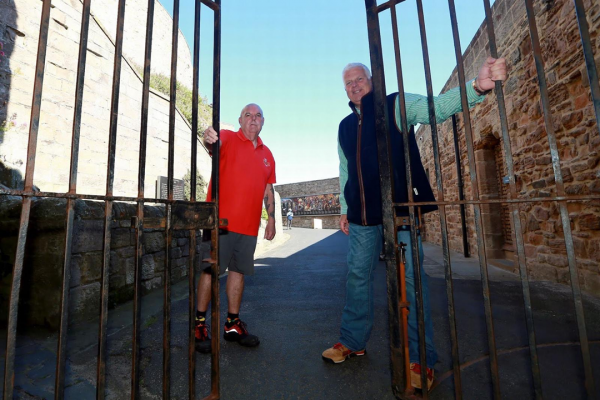 Browse all our notes with a relevance to the pandemic
We're working hard to stay abreast of every significant development, every day. Make sure you check your emails; our regular bulletins are packed with useful information and clarifications.
Who to contact
Robert Parker, Technical Advisor
Technical advice, insurance, weddings and events guidance
James Ford, Director of Policy & Public Affairs
Government policy advice, conditional exemption queries and support suggestions
Sarah Roller, Policy Officer
Government policy advice, conditional exemption queries and support suggestions
Ben Cowell, Director General
General and government policy advice, conditional exemption queries and support suggestions