Coping with coronavirus
The Covid-19 outbreak is still affecting us all - including historic houses and gardens. We'll provide updates and guidance here.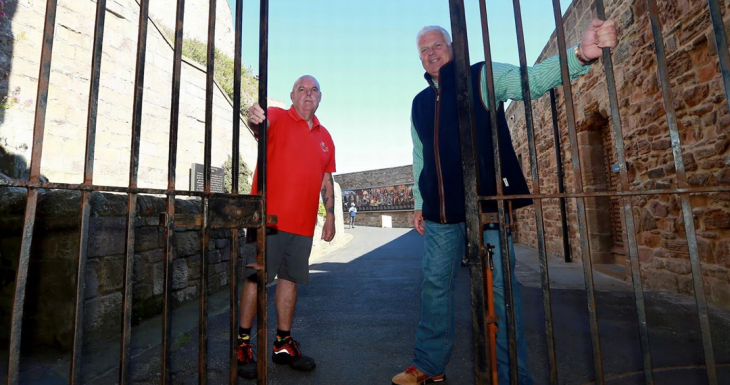 The coronavirus outbreak is affecting people and businesses everywhere. We're trying to keep on top of what the latest restrictions mean for our houses' and gardens' opening arrangements.
With our member places facing one of the worst crises in living memory, our work supporting independent heritage has never been more essential. We are grateful for the support of all our members. We understand that many will be disappointed by the reduction in free-entry benefits but we're working hard to ensure that we can still offer a great value membership when brighter times return.
Information for members
Planning visits
Coronavirus has meant some changes
If you are a Historic Houses member and wish to visit one of the above properties, please visit the house's website first as you may need to book tickets in advance. If advanced booking is required, and there is not provision on the house's website for Historic Houses members to visit for free, please contact them directly or email us at members@historichouses.org.
Before you travel
Make sure you've got the latest info
If you are planning to visit a property that has re-opened to the public but which neither features on our re-opening page nor makes mention of provision for Historic Houses members on their website, please get in touch with us first before making any journeys. While the impact of the pandemic and the logistics of reopening are very challenging for member houses, we do not anticipate any participating properties withdrawing their offers of free entry.
At the gate
What to do if you are asked to pay
If you are a Historic Houses member and are asked to pay for entry to a property that in normal circumstances offers our members free entry, please do not pay for your ticket without first getting in touch with us. Unless we have been informed by a property that they have withdrawn their offer (which we don't anticipate), it may be due to a misunderstanding on the part of a member of staff or volunteer at the gate – but even if that is the case, we cannot refund tickets purchased at any properties in any circumstances. Any refund sought from the attraction in question would be entirely at their discretion.
If you book a time slot
Your obligations if you reserve a slot
Many Historic Houses places have made provision for our members to book time slots via their websites, as part of efforts to ensure that the number of visitors they receive at one time is safe and manageable. If you book a time slot in advance, it is essential that you inform the property if your circumstances change and you are not able to use it, so that they can make your place available to someone else.
Not showing up for a pre-booked time may cost someone else a sought-after place, and cost the house or garden money that they can ill afford to lose.
Become a Historic Houses member
Explore the nation's heritage from just £59 per year.
Hundreds of the most beautiful historic houses, castles, and gardens across Britain offer our members free entry.
Receive a quarterly magazine exploring the architecture, collections, and family histories of our grandest and oldest homes, and get an insight into what it takes to keep them standing today.
Enjoy monthly online lectures about the houses and their extraordinary history, presented by experts including house owners, curators and guest lecturers.